Effective Ways to Teach ESL to Younger Students
Teaching English online can be an amazing way to connect with people from all around the world, while not having to commit to picking up and moving to a different country. Although it may be easier to teach an online course from any location, it does not necessarily make the lesson planning and teaching part easier. Online teaching, if done effectively, can be useful to both the teacher and the students, so what are some effective ways to teach English online to young learners?
This post was written by our TEFL certification graduate Jordan A. Please note that this blog post might not necessarily represent the beliefs or opinions of ITTT.
Environment
First and foremost, the lesson must be engaged and focused from the start. This has to do with what environment the teacher is in, what environment the student is in, and which activities the teacher chooses to start the lesson. If either the teacher or the student is in a distracting environment (anything from a loud room to a poor internet connection can be distracting), then it is going to be incredibly difficult for either party to focus.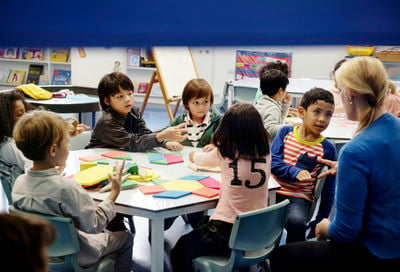 Also Read: Top 10 Places to Take Your TEFL Course in the Fall
Noise Control
When teaching adults, this isn't necessarily as much of a problem, but it is especially important to have a controlled and focused environment when the class is made up of young learners. Young learners tend to have shorter attention spans and are not as apt to recognize when they are being distracted by something. A few effective ways to diminish distractions include making sure the teacher is using a noise-canceling headset, encouraging the student (or students) to find a quiet room or avoid background talking during the lesson, and make sure they engage phase of the lesson is enjoyable so that the students are tuned into the lesson right away.
Focus
Maintaining focus is debatably the most important during the study phase of the lesson. When teaching children online, visual and auditory activities are very important. There is rarely a young learner who can sit in a desk and listen to someone talk for an extended period. Since the teacher is not physically present during an online lesson, it's important that they can still get their study points across using visual aids.
Also Read: Do TEFL teachers need a second language?
Materials and Activities
Using songs, pictures, or having a board that can be written on for the students to see can all be incredibly helpful in keeping the children engaged throughout the lesson. If the teacher is recording the lesson for a class to watch, a lot of these same methods can be applied, however, it is important to slowly work through the material. This way, when the students are watching they can easily follow along instead of having to pause and rewind constantly.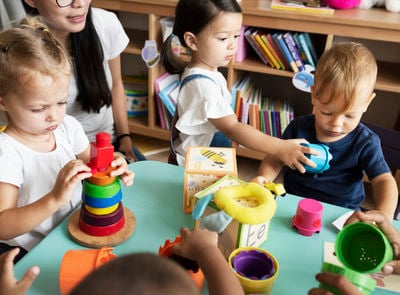 Team Work
Lastly, as an online ESL teacher, it is still important to track the work that the student or students are doing. Depending on the technology available to the students, it may be smart to provide a google drive folder for students to turn in work, or use one of the many collaborative work websites available online to see the progress the students are making. If this technology is not available to the students, tracking progress can be done through one-on-one speaking tests and the teacher can keep their notebook or document to track the results.
Do you want to teach English abroad? Take a TEFL course!
Overall, maintaining engagement and focus with the students during an online class is vitally important, as well as including visual and auditory aids throughout the lessons. Every teacher has their way of incorporating these ideas into their lessons, but it is important to be flexible with each lesson and go with the flow. Each child has a different way of learning, and each lesson will bring new and exciting challenges.
Apply now & get certified to teach english abroad!
Speak with an ITTT advisor today to put together your personal plan for teaching English abroad.
Send us an email or call us toll-free at 1-800-490-0531 to speak with an ITTT advisor today.
Related Articles: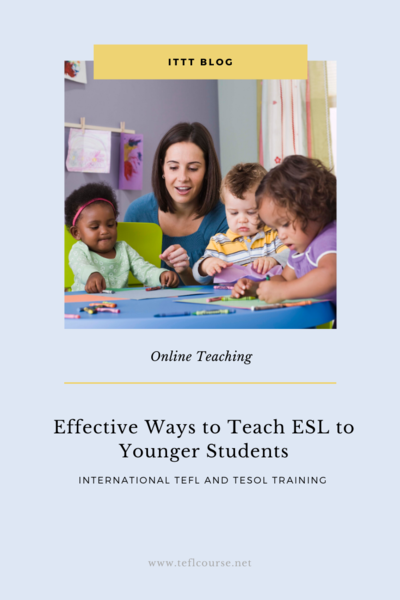 ---
---