Common Studies of the English Language Variants
The new paradigm of teacher training in the system of higher pedagogical education is the concept of psychological and pedagogical training of a teacher as a holder of world culture. The study of foreign languages expands intercultural, inter-ethnic communication. The use of the linguistic-cultural component in the adaptation of educational language programs allows you to implement the principle of communication, to organize interested communication and interaction of students in the language and, thus, open access to the culture of other people and provide a dialogue of cultures.
This post was written by our TEFL certification graduate Elvira S. Please note that this blog post might not necessarily represent the beliefs or opinions of ITTT.
Linguistics and Culture
Therefore, in the modern method, much attention is paid to the linguistic and cultural aspect in the preparation of a foreign language teacher. This aspect includes not only cross-cultural studies but also linguistic training, including knowledge of the peculiarities of various territorial and social varieties of the language being studied.
English is multinational: "The British version marked the beginning of the American version, and then the Australian and South African. At present, the American version of the English language has become particularly widespread: "In a number of areas of human life and activity — in the field of material culture, economics and finance, education and health, and many other areas — the American version is increasingly spreading around the world and has a tendency to ousting British version. The largest number of English speakers currently reside in the United States (in 1995, the United States had a population of 263057 thousand). It was America in the twentieth century that contributed most to the spread of English.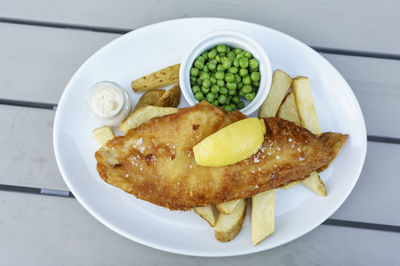 Also Read: The Fun Side of Group Teaching
Preferred Variant of English
However, despite this, the teaching of English in many countries, including Russia, for many years was focused on the British language, while the American version had to be mastered in practice, and very few by those who, in connection with their professional activities, needed It was to communicate with native American English.
In the best language universities, the British version was traditionally taught, and mainly British teachers were invited as foreign consultants and methodologists. There are few professional American teachers.
But at the present stage of development of teaching English, it is impossible not to take into account the fact that students (not only students but also schoolchildren) almost daily come into contact with the American version of it, watching American films, listening to American music and reading labels on American products and goods. production. The global computer network Internet and correspondence with American peers make their contribution to the language practice of modern schoolchildren. Of course, they notice the differences in the version of the language they face in practice from the one they learn in school. Therefore, an English teacher for successful collaboration with students should be competent in the issues of differences between American and British (Queen's English) language options.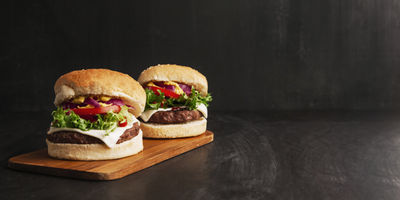 Also Read: A 1-2-3 Guide How to Become a Motivator For Your Students
Lexical Differences between American and British varieties of English
Such differences are due to numerous borrowings in the American version of the language from Indian languages and from Spanish (mainly).
We present a summary table of some differences in the lexicon of these variants of languages.
American variant vs. British variant
1st Floor - ground floor;
2nd Floor - 1st floor;
Administration – government;
Apartment – flat;
Appetizer – starter;
Assignment – homework;
Auditorium - assembly hall;
Baggage – luggage;
Basement – cellar;
Bill - bank note;
Billion – milliard;
Blue – sad;
Can – tin;
To sum it up, between American and British English is quite noticeable. However, the opinion of significant differences between American and British versions of the English language - just a myth. In fact, there are not so many of them. It is sometimes difficult to understand whether a book is written by an American or British author. Nevertheless, there are more and more differences between these two language variants every year.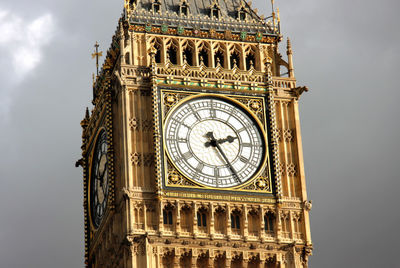 Also Read: 7 Key Actions Parents Can Do to Help Their Children Learn English
Therefore, the teachers face the question: what language do we teach students - British or American?
Now we can talk about the emergence and consolidation of some kind of averaged universal English, which incorporates features of different languages. This - and not American, not British and no other - option is the "language of international communication." It is naturally easier to understand. Firstly, it is neutral in coloring, secondly, foreigners speak English more slowly, make sounds in isolation, and the words are clear. In addition, it is more convenient: do not strain, trying to get closer to the "purely British" or "purely American" pronunciation.
Modern Researches
According to many Russian linguists and teachers, the "correct" language is the British version, more "correct", that part of it which is called the "accepted standard". Correct basic English is needed, by the way, in order to understand other language variants, dialects, and features. And to be able to master them. a person with good classical English will not have problems anywhere and, if necessary, will be able to readjust rather easily, to get used to another modification of the language.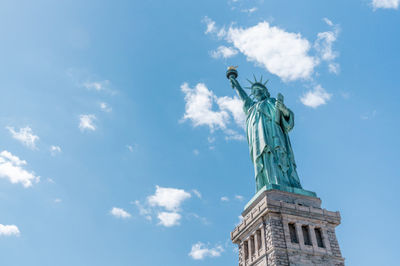 Also Read: Classroom Management You Definitely Need to Try
According to some teachers, everyone should start with the British version also because it is the most complete and rich language. American grammar is considerably simplified in comparison with the British. American English can be called "casual" language. The British version is more particular, more scrupulous. There is a huge number of intonation models in it, unlike the American one, where there is practically one: a flat scale and a descending tone. This intonation model determines the entire sound structure of the American version. In British English, there are a lot of scales: descending and ascending, stepped and sliding. The same goes for tones. Sometimes the accent does not produce the sound, but the temporal characteristics: if you tighten the sound a little (or not), the foreigner will be recognized in you. The Americans themselves, by the way, treat British English with piety. British English Americans call refined - this language they never had, as there was, of course, and what is called "English traditions and culture."
Do you want to teach English abroad? Take a TEFL course today!
All this, naturally, speaks in favor of the British option for studying at school. But the teacher, of course, needs to explain to the students the main lexical and grammatical differences between the two language options - such work should become one of the main ones in the study of linguistic and cultural material. In this case, the main should be the British version of English.
Apply now & get certified to teach english abroad!
Speak with an ITTT advisor today to put together your personal plan for teaching English abroad!
Send us an email or call us toll-free at 1-800-490-0531 to speak with an ITTT advisor today.
Related Articles:
---
---