Classroom Management: How to Build an Effective Teaching Environment
Arguably, classroom management can make or break a teacher. For many prospective teachers, the sheer thought of it can invoke apprehension when studying pedagogical theory, however when embarking on a teacher training placement many of the necessary techniques and considerations can be learned on the job. This summative writing assignment will briefly discuss the different aspects of classroom management that I have previously encountered as a Science teacher and any potential extra considerations required when teaching English. This will be considered in three perspectives: Structured lessons, student and classroom arrangement, and teacher interpersonal skills and how these perspectives can be used to build an effective teaching environment.
This post was written by our TEFL certification graduate James M. Please note that this blog post might not necessarily represent the beliefs or opinions of ITTT.
What issues does it minimize?
A number of the potential discipline problems in a classroom environment can be avoided by assuring that the lesson is properly structured and suitably pitched to the students in the class. In the case of younger students, much of the potential disruption comes from frustration at either not understanding the material or not being engaged in the activities provided. It is more than reasonable to say that all classes require a suitable amount of variation to keep learners focused, particularly those involving young students. Lessons should always begin with an engaging activity that gets the students in thinking mode, followed by a teaching stage and then activities (a.k.a. the ESA structure) where the students can apply their gained knowledge and the teacher can assess appropriately where corrections are needed. The activities and teaching methods should be varied so that the students' interest remains piqued and in the case of English lessons there should be a clear topical aspect that allows the students to see clearly where the new language can be used in everyday life. Maintaining a good balance between Teacher Talking Time (TTT) and Student Talk/Activity Time is also vital for ensuring that students stay active and engaged in lessons and the effective use of classroom equipment can also be instrumental and beneficial to both teacher and student. While structured lessons may be a subject matter more suited to an essay on lesson planning, it is unquestionable that this is a vital aspect of classroom management and removes much of the need for disciplinary action and creates a stimulating teaching environment.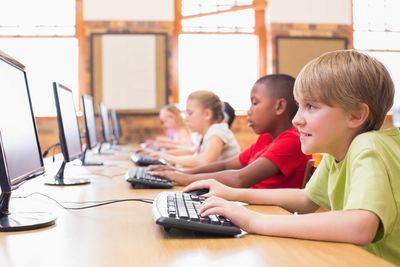 Also Read: Should I take a TEFL course online or in a classroom?
Classroom arrangement
Arranging the students in a specific manner is also a key part of classroom management. For example, using certain seating arrangements may have benefits for different tasks: rows give the teacher a good view of all students, whereas horseshoe shapes allow the students to all see each other and communicate effectively and grouped tables are more effective for the use of group work. Having multiple places where you stand in the classroom as a teacher to talk or present information to the students can also present a major advantage as it shows the students that all areas are covered by the teacher and mischief can not be so easily had, as well as adding some dynamism to the lesson. It is also important to account for the individual abilities of students as pairing stronger and weaker students together can aid progress. Implementing group- and pair-work can also be advantageous as it grants nervous students a "safe environment" to make mistakes and improve their knowledge and confidence - this is particularly poignant in English teaching where students may be apprehensive about something like pronunciation or where there is apprehension about making mistakes in certain cultures such as Japan. An effective arrangement of the classroom and students can be a massively effective tool for teachers in ensuring that the teaching environment is both orderly and effective.
Also Read: "Miracle Effects of Music and Songs in an EFL Classroom"
Teacher's attitude
Without question, the most important aspect of classroom management is a teacher's interpersonal skills and the manner in the classroom. First and foremost a teacher should be warm and welcoming toward students and enthusiastic about the subject to ensure that they feel comfortable and ready to learn. Teaching is a leadership role and over time good teachers will gradually build a rapport with the students and thus mutual respect is present in the classroom. Learning students' names is a key part of this and making good use of eye contact and gestures such as an open hand is a great means of developing this rapport and making students feel at ease. Teachers must also possess the ability to give clear and concise instructions and working on having a "teacher voice" is a good bet in the early stages of a teaching career. For the English language classroom, it is also a good idea to develop the use of specialist gestures for certain commands that can be an invaluable source for helping students understand instructions that might get lost in translation if conveyed through speech. While one might not encounter disciplinary issues in adult English classes, maintaining structured lessons and having a good rapport with students means that much of the potential pitfalls can be avoided in the case of younger students. The establishment of a clear classroom code of conduct, however, is vital for younger students and being firm in the early stages of teaching a class and loosening, later on, is the most effective strategy. In the instance, however, that disciplinary action is required it is important to maintain a firm but fair and consistent stance and to never lose one's temper. Simple things such as appearing on-time and prepared for class can also have a massive effect on the attitude of students and adopting a "lead by example approach" is highly recommendable. Through diligent consideration and observance of all of these aspects of teacher interpersonal skills, the teacher will create a calm teaching environment.
Do you want to teach English abroad? Take a TEFL course!
To summarise, classroom management consists of many different aspects that each require their due diligence. A one thousand word essay only permits a mere scratching of the surface of this subject, however, the main considerations have been addressed in this essay. By establishing strong interpersonal teaching skills and arranging one's students and classroom effectively while ensuring that lessons are properly structured, varied and engaging an individual can develop into an effective teacher.
Apply now & get certified to teach english abroad!
Speak with an ITTT advisor today to put together your personal plan for teaching English abroad.
Send us an email or call us toll-free at 1-800-490-0531 to speak with an ITTT advisor today.
Related Articles: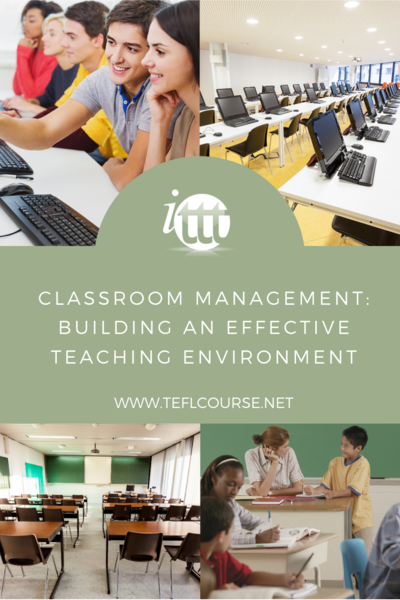 ---
---