6 Important Steps to Getting a Teaching Job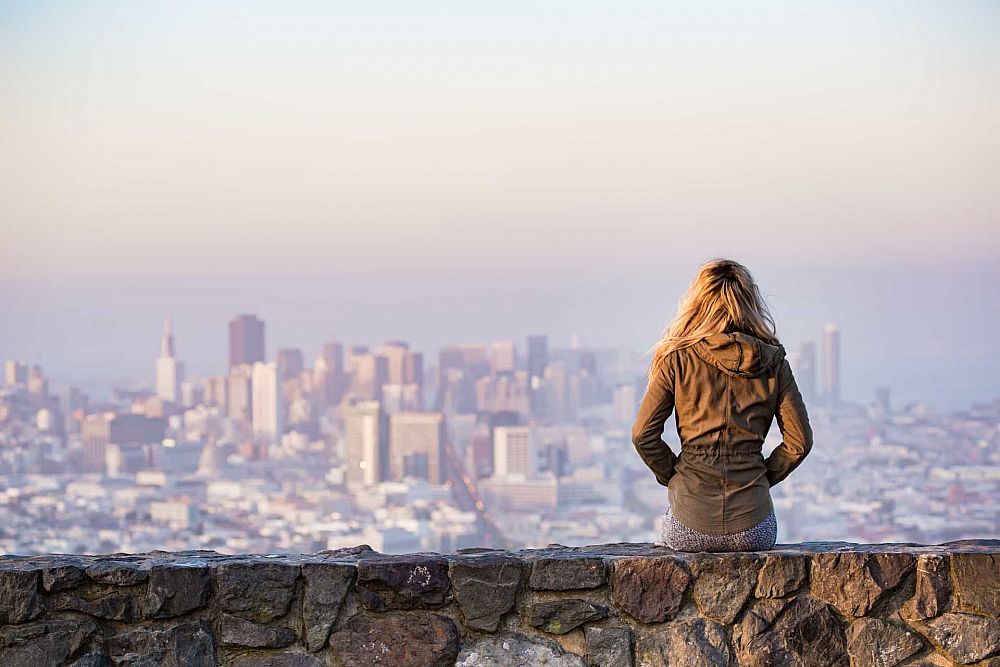 Many people are unaware quite how accessible a career teaching English as a foreign language is while others are simply not aware that it is even possible to live and work abroad in almost any country in the world. Not only is possible but it is relatively easy to achieve in a short period of time. By following the six steps outlined here, you could be working abroad as an EFL teacher before you know it.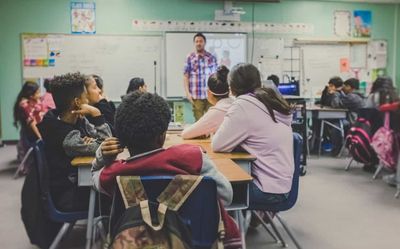 Step 1 - Research where you want to teach
Once you have decided where you would like to teach, you need to find out what the requirements are for the place you want to work in. Do you need a degree? Is an online or in-class TEFL certificate required? Find out what the local salaries are like and what the cost of living is - some countries are best avoided if you have large student loans to pay off.
Also read: The Best Places for Non-Native English Speakers to Teach English Abroad
The 2nd step involves actually taking your TEFL course whether online or at a training centre. Once your application is successful and necessary fees have been paid you are ready to go! If you have chosen an online course, you can start studying the course materials and complete the tests when you are ready. If you have chosen an in-class course, get ready to attend the training centre at your chosen destination.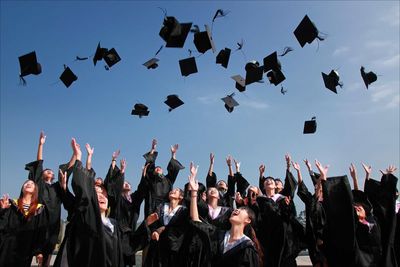 Step 3 – Apply for jobs
Step 3 involves bringing your CV up to date and actually getting out there and applying for jobs. There are tens of thousands of positions available around the world and jobs can be found by searching online or even visiting schools in person.
Also read: 10 Questions You Need to Ask Before Enrolling In a TEFL Course
Step 4 – Attend a job interview
If Step 3 is successful, then Step 4 will be an interview. This may take place in person, over the phone or via Skype. Dress well and make sure you have all the necessary documents at hand. You can ensure your C.V., cover letter etc. make the most impact for TEFL/TESOL job applications and brush up on common interview questions with the resources provided by ITTT.
Step 5 – Check the fine print
Once you have been offered a job you will find yourself at Step 5. This step involves checking the fine print. What are the visa requirements? Will you need a work permit and who will arrange that for you? Are flights to and from your home country included and will your new employer provide accommodation?
Also read: What Scams to Look Out for When Looking for TEFL Jobs
Step 6 – Settle in to your new home and get ready to teach
The final step comes when you have accepted the job. If you applied for the job from your home country, you'll need to settle into your new home before starting work. Familiarize yourself with the local area. Then turn up to work for your first class and the start of a fascinating new adventure.
Listen to this blog post
Do you want a job teaching English abroad?
Apply now & get certified to teach english abroad!
Speak with an ITTT advisor today to put together your personal plan for teaching English abroad!
Send us an email or call us toll-free at 1-800-490-0531 to speak with an ITTT advisor today.
Related Articles: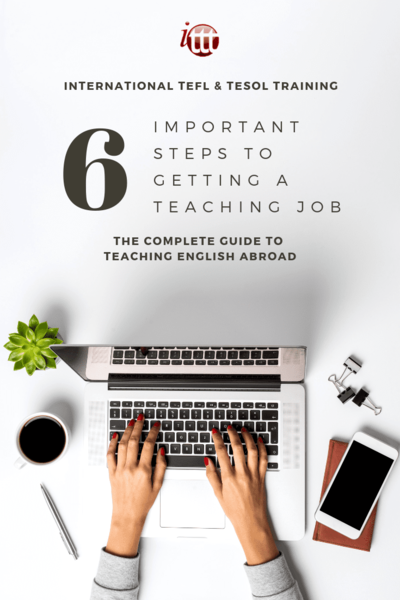 ---
---