Best Online Opportunities to Teach ESL Online
In a globalized world, information comes faster and faster, and just a hand-held mobile phone, a computer, or a laptop is enough to gain access to the latest and fastest source of knowledge and information: The Internet. Education needs to be more and more inserted in this environment, aiming to reach people flexibly and interactively, either in the classroom or in the comfort of home.
This post was written by our TEFL certification graduate Natália C. Please note that this blog post might not necessarily represent the beliefs or opinions of ITTT.
Latest Research
According to the publication of The Next Web, the world is social and connected. According to the publication, a survey by Hootsuite and We Are Social reveals the top 20 most accessed websites in the world, and the intriguing thing is that none are directly related to education. However, in this ranking, it is possible to find thirdly the social media Facebook, and seventh Instagram, and these are the opportunities for education to fit into people's daily lives. The total number of social media users in the world, according to the survey is over three billion and growing, having already grown 288 million, about 9% over last year. Social media just don't appear first on the 20 most visited sites in the world, because most people use social media through mobile apps, meaning they don't need to go to their site to use Facebook, Instagram, Whatsapp, etc.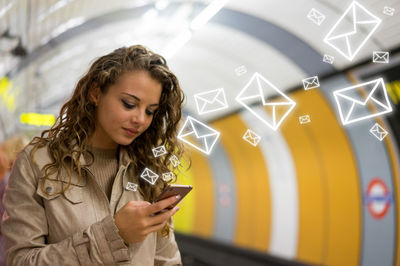 Also Read: How much can I earn teaching English abroad?
Friends With the Same Interests
Online, people with a common interest can gain access to an immense variety of resources to assist both L2 teaching and learning, as well as enhancement: from teaching apps that help the teacher to organize lesson plans, to student apps to practice listening and speaking naturally while chatting with English speakers from around the world in real-time by video calling. Among the infinity of resources, there are the most modern and used by most people in the world: social media.
Social Media Overview
Focusing on social media with more opportunities for L2 teaching and learning to be effective, we have Facebook and Instagram, which has greater potential than Youtube, for example, in relation to teacher-student interaction since they are social media with various options in unlimited ways that connect people, are easily accessible, with many features that allow interaction, such as messaging, video calling, sending and receiving audio recordings, with feed posts that are recorded images or videos - can be used with engagement phrases to approach a particular topic, such as: '' Did you know? '' in addition, such social media allow the student to learn involuntarily, because by doing a routine action, which is to check the social media, automatically, the student will come across some teacher post in stories, feed, etc., and it is also possible to receive and make comments, conduct and participate in polls and live videos that allows immediate interaction, and that all together, provide information with entertainment, comfort, and flexibility.
If the teacher and student - and it is the teacher's responsibility to ensure that they are up to date on technology and innovation to ensure the best classroom experience for their students - are aware of these resources and how to use the available tool options, teaching and learning can be integrated into them, as it is possible with the use of social networks to teach, learn and practice all skills.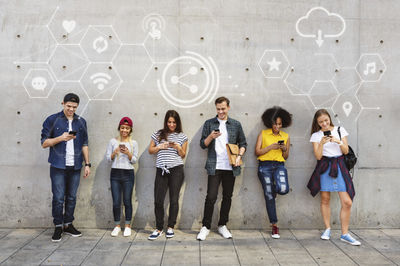 Also Read: 5 Amazing Props Worth Investing In For Teaching English Online
As the tools offer unlimited opportunities for students to develop listening watching videos, stories on Instagram and Facebook, interact with each other, as well as with the teacher and other interested people, speaking, by recording stories, audios and during video calling in English, writing, by writing and replying to comments, even creating your own content such as polls and photo captions, and obviously reading, such as reading posts, polls, and comments, interacting with other students and teacher, and giving the opportunity for the teacher to rapport, instruct, create activities, and even receive and give feedback.
For everything to happen effectively, it is also important that the teacher, when using these resources, establish rules, and check all rules and terms of use and privacy, to avoid problems such as content sharing and whether the content is appropriate for the group.
Do you want to teach English abroad? Take a TEFL course!
It is noteworthy that the use of social media as fully or partially integrated into L2 classes contributes positively to both teacher and student and can even help shy or introvert students to interact and participate more naturally, without fear and bullying. The more education immerses in social media, the more interactive, flexible, creative and natural will achieve more and be more present in people's daily lives, directly and positively influencing and collaborating in the teaching and learning of ESL.
Apply now & get certified to teach english abroad!
Speak with an ITTT advisor today to put together your personal plan for teaching English abroad.
Send us an email or call us toll-free at 1-800-490-0531 to speak with an ITTT advisor today.
Related Articles: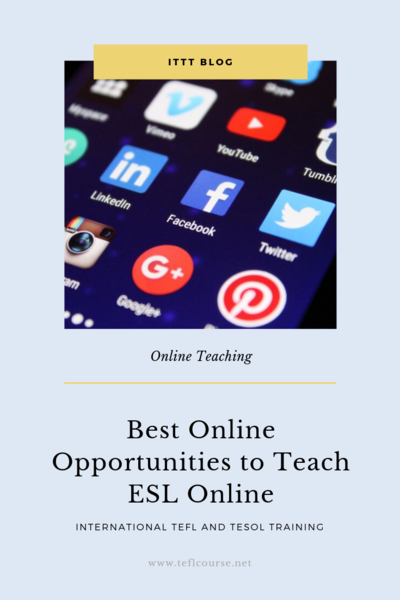 ---
---