Advantages, Disadvantages, and Tips for One-to-One English Teaching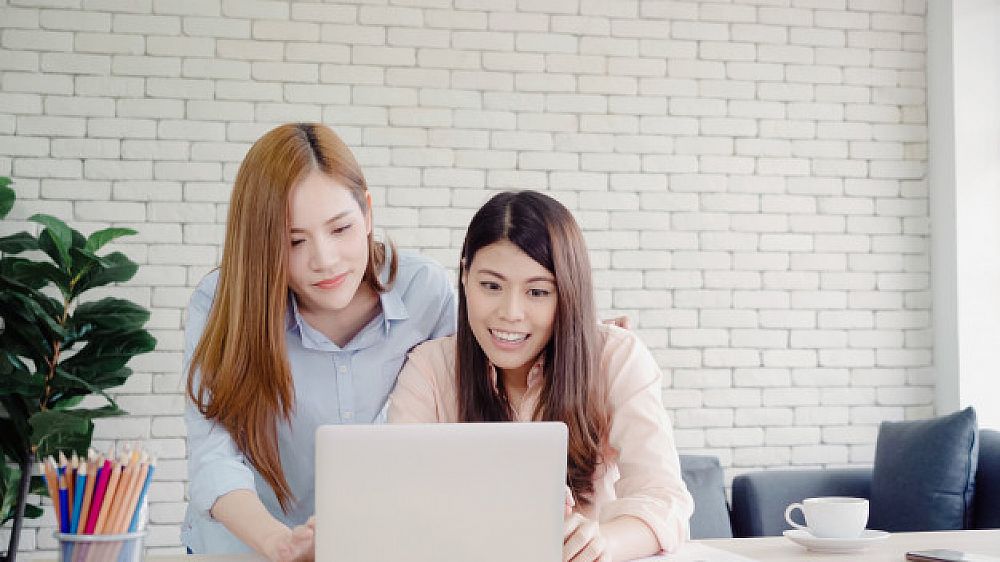 One to one private English teachers are commonly sought after in some Asian countries. Parents often hire English tutors for their kids as young as 10 months old, to get their children ahead of everyone else. There are many benefits to teaching one on one, however, there are also many disadvantages.
This post was written by our TEFL certification graduate Joyce L. Please note that this blog post might not necessarily represent the beliefs or opinions of ITTT.
Benefits
Teaching one on one is great for the teachers to act as their own boss, and work out a schedule directly with the student's parents. However, it could be problematic if the parents constantly reschedule or cancel classes. Teaching one on one does not always fill your schedule consistently with students, so the teacher may not be receiving stable income. Teachers are required to travel often, as teaching sessions are not held at the same place.
There are several benefits to teaching one to one. One advantage is that students have more opportunities to practice a language than in a classroom setting. After the teachers conduct a needs analysis, lessons can be created with a specific goal for one student. If the student needs more time to work on certain areas, the teacher can be flexible towards the student's needs, and go at their own comfortable pace. The student can also bring or select their own materials, which will, in turn, motivate them to learn things they are interested in. There is also more flexibility to using technology in the learner's interests, such as online games, youtube, and podcasts. Having only one student also means very minimal classroom management. The student will not be misled by other classmates or influenced to behave in certain ways that distract their learning. The student will have all the attention they need from the teacher, and the teacher can easily see the student's strengths and weaknesses and adjust the lesson accordingly. A one to one setting also fosters a low-stress environment for the student, free from the fear of failure or being embarrassed by other classmates.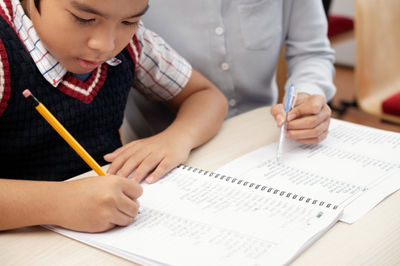 Also Read: Can I teach English abroad without a work visa?
Drawbacks
Even though one to one English teaching has several benefits, there are also many disadvantages. Activities are limited to one to one instead of being able to do activities with the entire classroom such as perform chants, songs, movements, and other pairs or group activities. These one to one activities can seem dull and repetitive after a while because the student is either doing the activity alone or has the teacher as a partner. Over time, classes can become exhausting for the student and the teacher. It is also difficult for the teacher to track or take notes of the student's progress, as there are no other students present to compare with.
Despite these disadvantages, there are several tips to keep in mind to keep one to one English teaching most effective.
Teachers should spend some time to build a rapport with the student, and get to know the student's background and interests. Incorporate the student's interests in the lessons and activities to help keep them motivated, and for learning to be meaningful. The benefit of having just one student is the entire lesson can be geared towards one student's interests. Teachers can spend time using the internet with the student, such as showing videos, online games, podcasts, and real websites. Using the internet in teaching a larger class can sometimes be difficult, students may get distracted and browse other things. Teachers should be prepared to be flexible with their lesson plan, spending more or less time in certain areas, or if the student requests to spend more time on other materials. One to one teaching gives teachers a great opportunity to give feedback for the students right away throughout the lesson. One to one teaching can be very challenging but also very rewarding for both the teacher and the student.
Do you want to teach English abroad? Take a TEFL course!
Apply now & get certified to teach english abroad!
Speak with an ITTT advisor today to put together your personal plan for teaching English abroad.
Send us an email or call us toll-free at 1-800-490-0531 to speak with an ITTT advisor today.
Related Articles: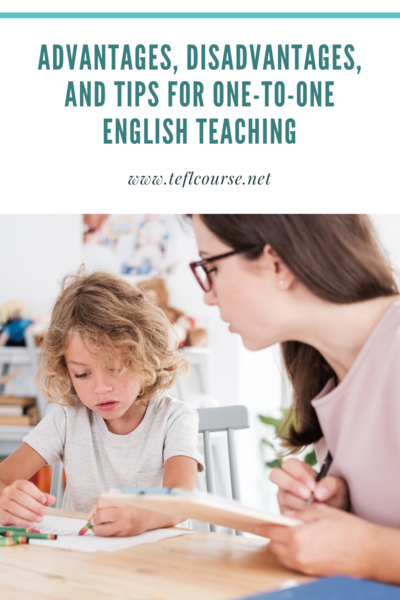 ---
---