4 Ways How Games Can Enhance Your Lesson
Games have proven to be a useful approach within a classroom environment when teaching English. In this essay, I will be discussing in further detail why it is beneficial for the teacher to use games as part of their teaching practice and the different types of games that can be played.
This post was written by our TEFL certification graduate Alexander K. Please note that this blog post might not necessarily represent the beliefs or opinions of ITTT.
1. Set up a comfortable environment
Games are exciting and fun, they are a good way to break the ice and engage students. Games can help build good relationships between students and the teacher because they are informal, so, this creates a comfortable environment for students to make mistakes without feeling the pressure of answering questions correctly. Studies have shown that when students feel at ease, they are more likely to join in whilst gaining confidence with the language.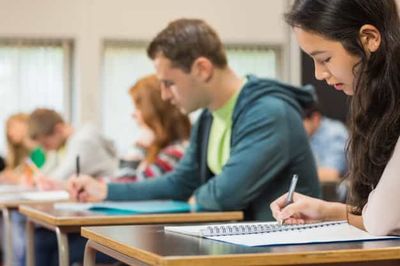 Also Read: Top Tips for Taking an Online TEFL Course
2. Build a team
Games also help with team building, respect for others, good sportsmanship and creating a sense of community within the classroom. They add an element of humor and bring out the personalities of the students. This helps the teacher to understand the dynamics of the classroom which benefits the students in the long term. Games can also introduce practical real-life situations which brings the language to life. In most cases, such benefits are not found when teaching from a standard coursebook. Another factor to take into consideration is total inclusion. Most students will participate in a game because they are used to playing games in their native language so there is an element of familiarity. When playing a game, students are more likely to stay focused. Games introduce a competitive element to teaching which motivates the students to support each and promotes peer learning.
3. Help to get flexible in class
There are many different types of games that can be played for different objectives, and can be used for any part of an ESA lesson plan. For example:
Bingo
Bingo type games are good for teaching grammar and vocabulary, Eg. Ask a grammar question and the students have to mark the right answers to the question on the sheet (only have the answer on their sheet, all sheets are different.) This game is a good game to play in the engage phase of an ESA lesson as it gets the students thinking in English and also recaps on previous lessons.
Also Read: How long does a TEFL course take?
Guess who
Playing 'guess who' in pairs is a good way for your students to practice describing peoples appearance, colors, and items of clothing, E.g. does he or she wear glasses? Is he blonde? Is she wearing a blue hat? This is a game you can play in the first part of the study phase either in pairs or in groups. Playing in larger groups or even splitting the class in half is a good way to play if the class is at a lower level and you are trying to elicit new words. Students should keep a note of all the words that are used so that in the 2nd part of the study phase the teacher can explain and help with spelling. There could also be a discussion around any new words that could be used to play the game in the future.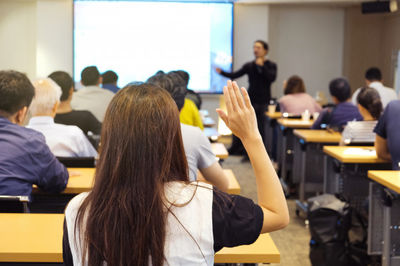 Role play
Roleplay games can help students feel more comfortable in real-life situations, for example, going to the doctor, booking a bus or a plane ticket or buying clothes from a shop. Depending on ability, the teacher would start off by getting the students to write basic scripts, one plays the role of the customer and the other the member of staff. Once they have completed that task they would act it out in front of the class. Finally, you would ask the whole class to give feedback. You could also ask questions to make sure they understand and are participating. Role-playing games are good for the activate phase as they use the words they have learned in the lesson.
Also Read: How to Make Up a Strategy For Your Lesson
Imagination games
Playing games such as 'in my imaginary house I would have ... a sofa, king-size bed, and a pool table, etc. reinforces learning and vocabulary. This can work as a drill exercise as the students have to say what the other students have said before them and then add a new word to the chain. This game is perfect to elicit new vocabulary and encourages repetition. This game can be changed to other subjects for example when I go on holiday I would take with me.
Hangman
Hangman on the whiteboard in front of the whole class is a good way to practice spelling and the names of the letters as well as the new vocabulary they have learned without picking on individual students.
Some games might be harder than others to use in the classroom due to space or equipment E.g. computers might not be available for everyone.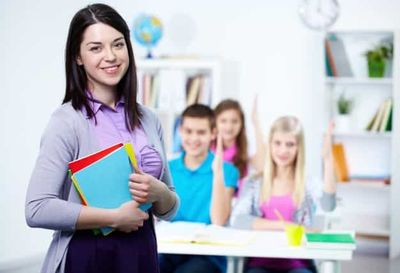 Also Read: Reasons to Review and Analyze Your Course
4. Help to review the material
Games can help the teacher to go over previously covered subjects and check the student's progress on a subject. They are a less formal way of testing and help the teacher to see how well students are doing and if any Individual students need more help.
Games can be played competitively in groups or individually, they are also especially good for children and beginners. However, games can be changed to suit the level of the students Games don't just have to be played in the classroom. They can be played anywhere, even at home with their family.
Do you want to teach English abroad? Take a TEFL course today!
In conclusion, games can be played in the classroom for many different reasons and can be used for different topics, objects or levels. It's important to play games to keep the students motivated and makes learning fun. Games also help the teacher assess the class level, progress, and performance.
Apply now & get certified to teach english abroad!
Speak with an ITTT advisor today to put together your personal plan for teaching English abroad!
Send us an email or call us toll-free at 1-800-490-0531 to speak with an ITTT advisor today.
Related Articles: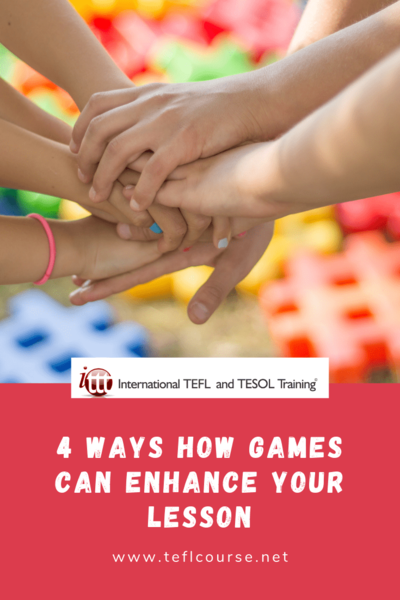 ---
---