7 Suggestions on Increasing Student Confidence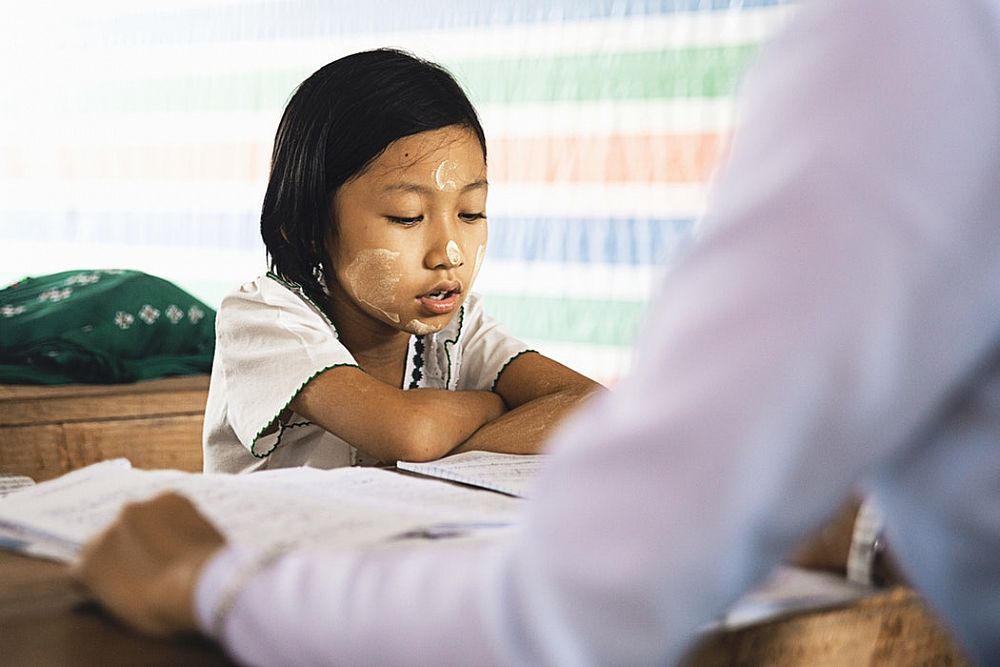 In learning, self-confidence is one of the important elements of a student. When students are more confident about their ability to do something, they are more likely to readily engage in the activity in the classroom. They will work longer and harder at it than when they doubt their capability. The sense of self-confidence enables them to accomplish tasks perfectly and build motivation. From that, they would be more successful in life.
Table of Contents
1. Don't fix students' mistakes too much
3. Application, contact practice
7. Form and maintain habits from day one
Do you want to teach English abroad? Take a TEFL course!
For the above reasons, teachers play a vital role in helping their students to increase self-confidence. In this essay, well discuss how to make our students confident in the classroom.
This post was written by our TEFL certification graduate Ha L. Please note that this blog post might not necessarily represent the beliefs or opinions of ITTT.
1. Don't fix students' mistakes too much
It is important to correct student mistakes, but what if you correct every word a student says? When students make too many mistakes, and teachers continue to take care of them, confidence will certainly be gone. Correct mistakes, only when absolutely necessary for a purpose, but do not interrupt or modify too much what the student is presenting.
2. Praise
The next problem is that the teacher forgot to praise students for what they did well. For example, after participating in a role-playing activity, praise students for something, such as Good work!
Also Read: 7 Amazing Winter and Christmas ESL Activities Your Students Will Love
3. Application, contact practice
We should strive to teach and relate to practices that allow students to rely on the foundations of knowledge they already know. If the knowledge is isolated and too academic will make it difficult for students to grasp, master and express it. If you want students to be more confident, express more, choose topics that are close, such as shopping, eating, games, etc. then ask students to express themselves academically from the perspective of knowledge.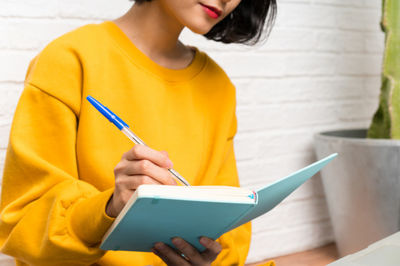 Also Read: Can non native English speakers take a TEFL course?
4. Allow students to succeed
In the classroom, students face many difficulties - not understanding, not concentrating, being unable to repeat knowledge content. That is why it is necessary to focus on the students' weaknesses (lack of skills, limited language) and minutes to exert their strengths. I always had to teach English to specialized students. I tell my students, I'm an English teacher, I don't understand history, teach me about it. This activity has greatly increased student confidence. Students know what the teacher does not know, they will do a great job of explaining to the teacher. Young students can talk about places you've never been to or things you've never done.
Also Read: 8 Amazing Things You Can You Do with a TEFL Certificate
5. Use images
Promotional images, posters, posters or posters will give students a basis for receiving and showing understanding. If students have to tell a story to the class, they will feel more confident if they have the pictures to carry. If students need to present a presentation topic, they will feel more confident if they have an image to rely on.
6. Make learning-oriented
I cannot say the importance of learning with specific goals. If you set clear goals for your class, at the beginning of the school year and even at the beginning of each class, students will feel better, more confident about what they have accomplished. Suppose you start the class by telling students: "Today we are going to learn about the three causes of World War II." At the end of the lesson, the teacher can say, "Now you are definitely ready to tell anyone about the cause of the war."
Also Read: How long does a TEFL course take?
7. Form and maintain habits from day one
Making your students feel confident is not as difficult as you think. Teach students important sentence patterns and phrases that students will have to use many times (I think / In my personal opinion / There are many different ideas but, ... If students repeatedly repeat) These phrases will soon become a see habit and the students will speak in a very natural way. Make a habit by asking the students to repeat each day/week and continue adding new expressions. or expand the scope and scope of communication.
Do you want to teach English abroad? Take a TEFL course!
In conclusion, if we have done all of these things, we can make our students much more confident to learn English. Having faith, being motivated will possess the success that students are reaching forward.
Apply now & get certified to teach english abroad!
Speak with an ITTT advisor today to put together your personal plan for teaching English abroad.
Send us an email or call us toll-free at 1-800-490-0531 to speak with an ITTT advisor today.
Related Articles:
---
---