6 Reasons Why to Complete a TEFL Course
Over the years I have pondered whether or not to try and teach English as a career. Watching countless online videos and reading travel blogs of 'wandering teachers' and articles on sites such as ' Dave's ESL Café, I sort of got mixed emotions about ESL teachers. That is of course until I took the chance and became one myself.
This post was written by our TEFL certification graduate Leon G. Please note that this blog post might not necessarily represent the beliefs or opinions of ITTT.
Personal Experience
In the two years of being a teacher I have certainly learned a lot, I've experienced extreme highs and extreme lows in a country where basic English is a rare find. With no prior experience or knowledge of how to educate, my first few weeks were tough, to say the least. Basic training consisted of watching a few short clips of teachers singing 'Old McDonald' and another opening a class with 'walking-walking'.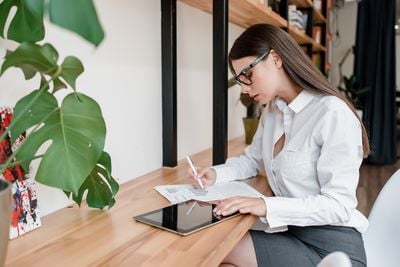 Also Read: How to save money while teaching English abroad?
Demo Class
My demonstration or demo class lasted about 15 minutes, explaining the simple past tense to a high school student. The next morning I had my first class, not knowing anything, several students, level of language, subject matter, nothing, well, to be honest, it would not have made a difference because I didn't even know what an L2 learner was. I received a message that would have class at 8:30, it was 7:55. "what should I teach?" Don't worry, be here on time, was the answer. At 8:30 I had my first ever lesson, IELTS Speaking to a group of freshmen. I was handed a copied page from the IELTS 9 coursebook and told to teach. I'm still at the same school teaching various ages and levels. Been thrown in the deep end taught me how to be a responsible teacher and I enjoy teaching, in the beginning not so much as it was very frustrating.
Having to teach yourself skill and knowing you have to learn fast because you have a responsibility towards your students to provide them with good and accurate information is not an easy thing. I have learned that language schools would do almost anything for money. If only I had done a course before I started, things would have been so much different.
Also Read: How long does it take to get a TEFL job?
Why complete a TEFL course?
1. Travel around the world
Great, of course, it opens up doors and boundaries. Become a backpacker, three months in Bali, four months in Phuket, two weeks in Phnom Pehn, sure why not?!
I have developed a passion for teaching and having completed a TEFL course before I came to the lovely city of Yantai, my first year would have been so much different.
2. Teaching skills
Being TEFL certified not only offers you better opportunities but it also teaches you on firstly how to be a teacher, but mostly how to be a good teacher. It enables you to understand not only subject matter but students. I had to learn the hard way, trial and error, which of course took a long time. Many times I felt like walking out of a classroom, especially with young learners, until I found ways to establish a good rapport.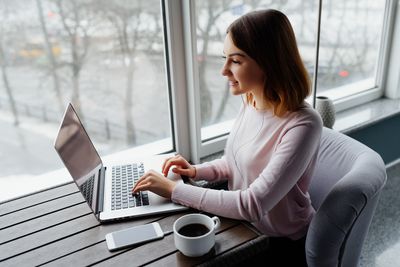 Also Read: How does the lifetime job support service work?
3. Methodology
Having completed a TEFL course will empower aspiring teachers with a heap of knowledge that would save a lot of time. People who have never taught a day in their lives would be able to walk into a classroom with confidence and be able to teach from their very first lesson.
Complete a TEFL course before you start teaching, as it will enrich you with knowledge. If you are an existing teacher it will make you a better one, if you have never taught, it will make you a teacher. It teaches us about how to be a responsible teacher, assesses the needs of students so you can give more level or needs-based lessons.
4. Working with equipment
A new teacher will learn about all the classroom aids which he may expect to utilize, overhead projectors, whiteboards, course books and the ancillary condiments thereof, and how to use them. They will learn about grammar and the passive voice, conditionals and modals. These are all important factors in any classroom that the teacher should know.
It teaches you the importance of visual aids, how a simple flashcard can change the atmosphere of a lesson, from teaching new vocabulary, used with drilling exercises, to help keep the attention of students during a difficult lesson.
Also Read: How much can I earn teaching English in the United Arab Emirates?
5. Proper lesson planning
Get TEFL certified, it enables you to write your own ESA lesson plans, whether it be a straight arrow lesson, boomerang or patchwork would the course also tells you which is best for which situation. In the beginning, I had no clue how to engage, study or activate.
6. Working with different groups
The course will teach you about the different classes you may be teaching from beginners to upper-advanced at different levels and what to expect. Researching Business English student's careers and how to keep your lessons interesting although they might be tired because of working all day.
Do you want to teach English abroad? Take a TEFL course!
In a nutshell, I believe all teachers should do a TEFL course, not only because you will learn what took others years to learn in a few weeks, but it will make you a good responsible teacher from your very first lesson.
Apply now & get certified to teach english abroad!
Speak with an ITTT advisor today to put together your personal plan for teaching English abroad.
Send us an email or call us toll-free at 1-800-490-0531 to speak with an ITTT advisor today.
Related Articles: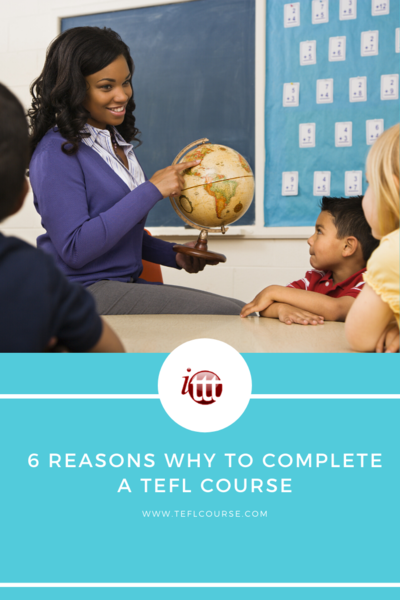 ---
---