6 Reasons Why Teaching in Egypt is Awesome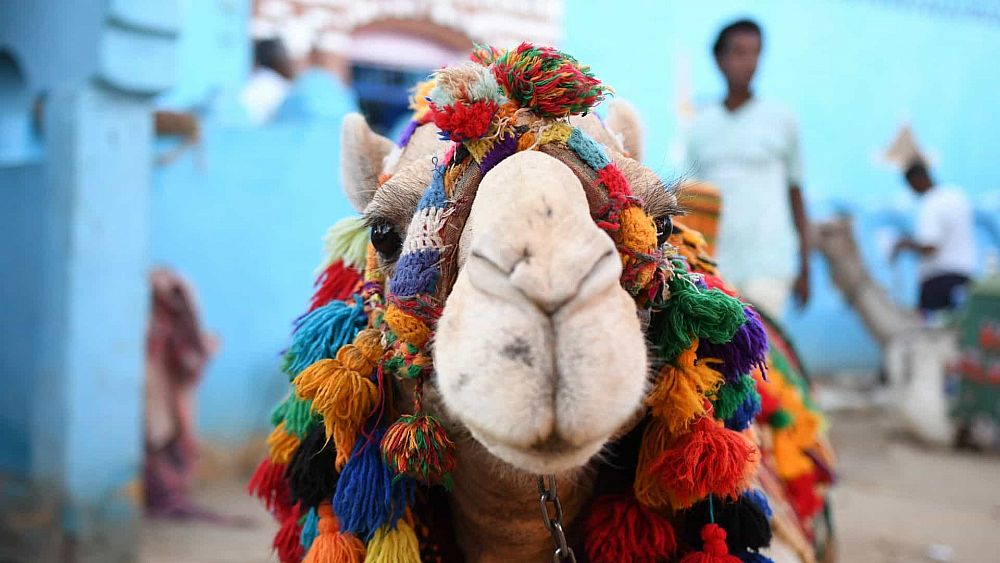 The first question that pops up to the minds of many experienced and aspiring English teachers who want to teach abroad is: where in the world should I teach? Asia? Africa? The Middle East? Well, my answer to this question is and will always be Egypt.
Listen to this blog post:
Here are 6 reasons why teaching English in Egypt is an awesome and wholesome experience.
1. The demand has never been higher.
In most Arabic-speaking countries, an obligation of fluency and eloquence in English has become pivotal for jobseekers and parents who desire the best possible education for their children; especially in English. In Egypt, it is incredibly easy to begin tutoring or to teach full-time at a school, even if you have limited experience. A bachelor's degree and experience will get you a high salary starting from 1,400$ and higher.
Take a four-week in-class TEFL course in Egypt with ITTT.
2. The cost of living is low.
Cheaper than the Middle East and more expensive than Africa, the cost of living in Egypt is still low, particularly when compared to an English teacher's salary. Accommodation is very cheap especially if you're looking at shared accommodation in Cairo where a typical apartment share costs only 80$ a month.
It's worth mentioning that about half of all TEFL employers will provide you with accommodation as part of your contract. If you choose not to take this option then you may be able to secure an equivalent housing allowance – £200/$300 is typical.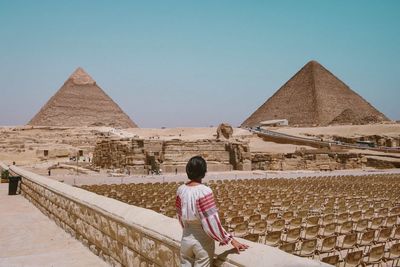 3. Egypt has a cosmopolitan cuisine.
Egypt's national dish is considered to be Kushari, which is a pasta dish with ingredients including tomato sauce, lentils, garlic, and chickpeas, and it's enjoyed by the Egyptians at lunch. Whilst the origins of this dish are actually in Britain, Italy (the pasta) and Latin America, the idea of mixing all the ingredients was conceived in Egypt, technically making it an Egyptian dish. Another popular Egyptian dish to try is Baba Ghanoush, which is mashed aubergine mixed with lemon juice, salt, pepper, spices, and oil, resulting in a smoky flavor. This is served with Aish, which is the Egyptian version of pitta bread.
On top of all of that, Egypt has a variety of other cuisines from all over the world, from the ubiquitous American-style junk food to the lesser prevalent Filipino cuisine.
4. Egypt has great cities to live in.
Likely you will be in Cairo, or maybe Alexandria, and if you are lucky: Hurghada, Luxor, or Sharm el Sheikh. None of these would be anything to scoff at; there are amazing food, people, several outdoor activities, and relatively great weather throughout the year to occupy yourself at all of these locations.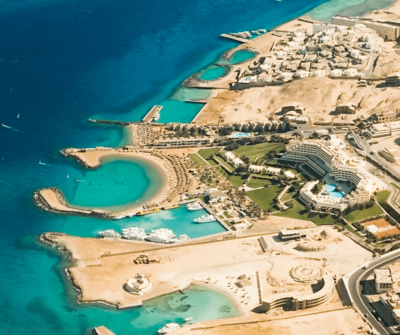 5. Egyptians are amicable and welcoming.
Egyptians are very accommodating and they will go out of their way to help you and respond to any questions that you may have. These are very friendly people, who will welcome you with open arms, so don't be afraid to ask questions if you are unsure of how to proceed with an activity or event. Many travelers are pleasantly surprised by the hospitable attitude and take wonderful memories home with them and you will too!
6. The culture is boisterous and the scenery picturesque.
Egyptian culture has six thousand years of recorded history. Ancient Egypt was among the earliest civilizations and for millennia, Egypt maintained a strikingly complex and stable culture that influenced later cultures of Europe, the Middle East, and other African countries. After the Pharaonic era, Egypt itself came under the influence of Hellenism, Christianity, and Islamic culture. Today, many aspects of Egypt's ancient culture exist in interaction with newer elements, including the influence of modern Western culture, itself with roots in ancient Egypt. Furthermore, Egypt just seems to have it all: a huge desert, countless beaches, and a lot of museums and sights which will help you dive into the Egyptian culture while simultaneously interacting with the people there in the old towns and have a better understanding of the Egyptian mentality.
Are you ready to teach English abroad?
Apply now & get certified to teach english abroad!
Speak with an ITTT advisor today to put together your personal plan for teaching English abroad!
Send us an email or call us toll-free at 1-800-490-0531 to speak with an ITTT advisor today.
Related Articles: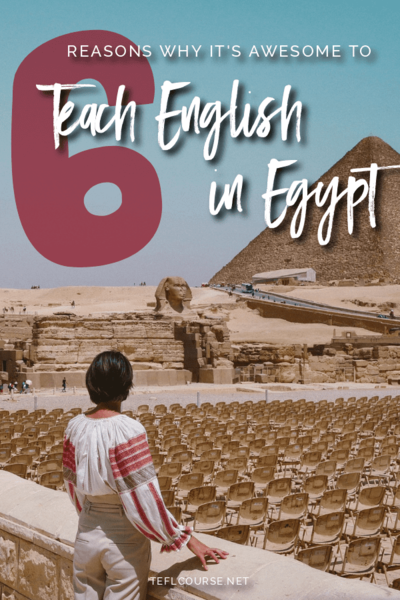 ---
---