5 Reasons Why You Should Teach English in South Korea
There are many great places to teach English abroad and one place that comes up a lot when researching the topic is South Korea. It's true that thousands of new teachers head to South Korea each year to pursue a career in teaching English as a foreign language for good reasons!
Here are 5 reasons why you should teach English in South Korea.
English Education Is a Million Dollar Business In Korea
South Korea is one of the most prosperous countries in Asia and the world. Due to its booming economy with several Fortune 500 companies, like Samsung, Hyundai, and Kia, English language skills are now more important than ever in the East Asian nation. The English education industry of South Korea is a million dollar business and the importance of English language skills is deeply ingrained in modern society.
With this huge demand for English education, English teachers in Korea encounter a wide range of students and the job never gets boring. With a specialized TEFL certificate in business English or teaching English to young learners, you can further increase your chances of landing a high-paying position since they are the two largest branches of teaching English in South Korea.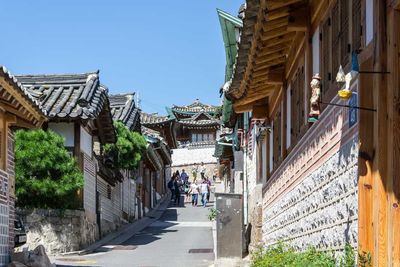 Opportunities All Around the Country
The high number of English learners in South Korea has brought about a competitive array of language schools in the country. This allows teachers to work for a variety of different schools, both private and public. Both options are popular but there are some differences between the two systems that you should be aware of before applying. Find more details about teaching at private and public schools in South Korea here.
How do I get a job teaching English in South Korea
A lot of teachers settle in the capital Seoul but there are countless other big cities around the country with English language schools looking for TEFL qualified teachers to hire. Be flexible and branch out to explore all the exciting cities and towns South Korea has to offer from Paju near the North Korean border to Busan on the East Sea in the south.
Sign up for our combined TEFL course in Seoul with 10 days of teaching practice and become TEFL certified in the country!
Attractive Salaries and Benefits
On top of attractive job opportunities, South Korea is known to offer high salaries and great benefits for foreign teachers. The salary depends on where you work and your level of experience, so a typical average monthly salary for first-time teachers at a public school is between 1.8 and 2.0 million KRW ($1,600 to $1,800 USD), while experienced teachers get paid between 2.0 and 2.7 million KRW ($1,800 to $2,400 USD). New teachers at private language schools make around 2.0 to 2.1 million KRW ($1,800 to $1,900 USD) per month and those with experience can earn a monthly salary between 2.1 and 3.0 million KRW ($1,900 to $2,700 USD).
Also note that most employers provide free housing and pay for roundtrip airfares. Many schools also pay an end-of-contract bonus. Health care is deducted from your monthly salary and is partially covered by the employer. This allows teachers in Korea to save anything from $500 to $1500 per month depending on their lifestyle.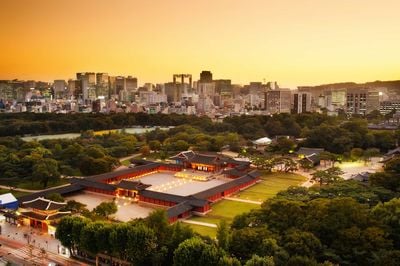 Government-Funded Teaching Programs For Foreign Teachers
The great thing about teaching English in South Korea is that teachers have access to programs funded by the government that place them in public schools around the country. The most popular teaching program is called EPIK (English Program in Korea). This program places native English speakers into South Korean schools with the specific aim of improving the language skills of children and teachers. Another popular program is the Teach and Learn in Korea (TaLK) Program. While it is similar to EPIK, it is focused on rural rather than urban areas.
Also read: The Best Government Programs For Teaching English Abroad
Vibrant Culture and Picturesque Scenery
However, teaching abroad isn't all work - you also need to enjoy your free time. Despite its small size, South Korea definitely gives you plenty to see and do in its 9 provinces. South Korea is filled with picturesque mountains, lush valleys and stunning beaches and islands, many of which are completely untouched and cars aren't allowed on them.
The stunning Gyeongbokgung Palace in Seoul, the UNESCO World Heritage city of Gyeongju with ancient temples, the Hanok town of Jeonju, named a UNESCO City of Gastronomy in 2012, and the stunning volcanic island of Jeju are only a few of the world-class sites and attractions South Korea has to offer. Traveling in South Korea is very fast and convenient with an extensive network of high-speed trains and express buses, so be sure to explore the country while you're there.
Also read: 5 Weekend Trips You Have To Go On While Living Abroad in South Korea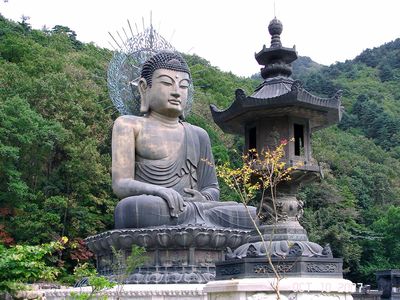 Listen to this blog post
Are you ready to teach English in South Korea?
As you can see, there are many reasons to teach English in South Korea. Whether you are attracted by the lucrative salaries, the excellent job opportunities, the high number of learners, the vibrant culture or a mix of all of these aspects, teaching abroad in South Korea will be an adventure of a lifetime!
For more information about living and teaching English in South Korea, check out our South Korea country page.
Apply now & get certified to teach english abroad!
Speak with an ITTT advisor today to put together your personal plan for teaching English abroad.
Send us an email or call us toll-free at 1-800-490-0531 to speak with an ITTT advisor today.
Related Articles: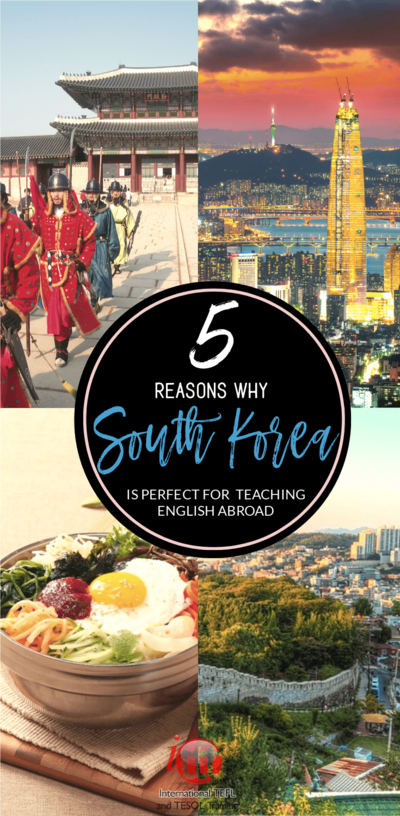 ---
---