4 Insights on the Role of Evaluation and Testing in Education
To begin with, our experiences both as students and teachers everywhere have shown that many teachers at all levels of the educational system take evaluation and testing for granted and therefore tend to be very casual in their attitudes in setting and marking examinations. It should be noted that examination and evaluation form an integral part of the educational process as a whole and benefit both the teacher and the student. The term "evaluation" is often used as though it were synonymous with testing. A test simply refers to a particular situation set up for the purpose of making an assessment. In order words, the term test is an instrument of measurement of educational parameters, usually related to attainment.
This post was written by our TEFL certification graduate Ernest T.
The purpose of evaluation and testing
Teaching, learning and evaluation and testing are interdependent. Each of them is important in the teaching-learning process. Unfortunately, evaluation and testing in the classroom is all too often done as though it were extraneous to the main purpose of teaching. It must be noted that the role of evaluation and testing is intrinsic to the teaching-learning situation. Evaluation and testing are inevitable in teaching and in all fields of activity where judgment is needed. This is so because the main purpose of classroom instruction or teaching is to help students achieve a set of intended learning objectives. These educational objectives or outcomes include intellectual, emotional and physical changes. It is therefore important that in order to see if these desired changes (learning) have taken place in the students, evaluation and testing must be done. The test and other forms of evaluation devices periodically evaluate the student's learning progress.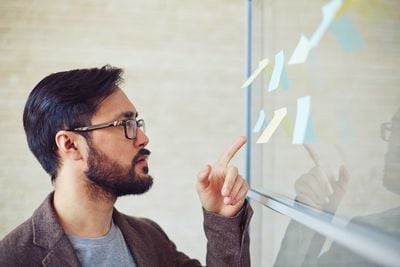 On the other hand, the evaluation teachers make can have a tremendous influence on the lives of their students. Evaluation and testing therefore should not be lightly or casually made. It is also very important to note that carefully collected data can help the teachers understand the learners, plan better learning for them, and determine the extent to which the teaching objectives are being achieved.
Furthermore, the more accurately we judge our students, the more effective we will be in directing their learning. It should also be noted that sound teaching decisions are based on the information from accurate, relevant and comprehensive evaluation and testing. It is important to note that the contention of the effectiveness of teaching depends to a large extent on the quality of the evaluation and testing information on which the decisions are based.
Also read: 5 Great Ways To Give Your Students Feedback
Evaluation and testing improve teaching
Here, we see that the purpose of teaching is to change the student's behavior and the main purpose of evaluation and testing is to improve the learning and teaching. During teaching, testing and evaluation provide a means of monitoring learning progress and diagnosing learning difficulties. Feedback in evaluation aids in continuously adapting teaching to individual and group needs. Test and other forms of evaluation instrument provide a relevant measure or description of the extent to which the students achieved the teaching objectives.
Evaluation and testing improve learning
The student is the learner and evaluation keeps them constantly informed of what needs to be mastered and the part of the content that was not understood. The student is then informed of the appropriate standards of performance expected of them and ensures continued interest in their studies. Teachers therefore assess student's attainment in order to differentiate between failure and success. Evaluation and testing make the teacher aware of the student's progress and the difficulties students are encountering.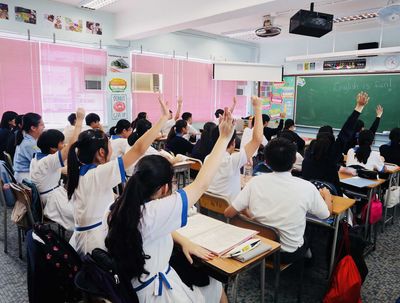 Formative evaluation and testing
Formative evaluation is used during the instructional or teaching process with the aim of guiding and directing students learning and to monitor progress toward course objectives. The purpose of this type of evaluation is to provide continuous feedback to both the students and teachers concerning learning/teaching successes and failures. To the students, the results of this evaluation or testing provides reinforcement of successful learning and reveals or identifies the specific learning errors or difficulties. It is important to note that the results of formative evaluation help the teacher by providing information for modifying instruction/teaching methods and for prescribing group and individual remedial work.
Also read: 9 Small Details That Matter When Teaching EFL
In conclusion, evaluation and testing enable the teacher to know about his/her students' achievements in order to verify their progress, to certify their accomplishments to other educational institutions, to evaluate his/her own success as a teacher and to test the whole enterprise of education. This implies that examination and evaluation if correctly done should enhance learning because they aid both the teacher in teaching and the students in learning.
Put yourself to the test and apply for a TEFL course today!
Apply now & get certified to teach english abroad!
Speak with an ITTT advisor today to put together your personal plan for teaching English abroad!
Send us an email or call us toll-free at 1-800-490-0531 to speak with an ITTT advisor today.
Related Articles:
Listen to this blog post
---
---