Check out our Special
Offer for this
course!
Make a deposit payment to secure your place on a course before the end of the month and qualify for a free advanced level online course. You can choose from the 50-hour young learners (CTEYL) or business English (CTBE) certificate courses or the 250-hour online diploma course.
TEFL Brittany | TEFL France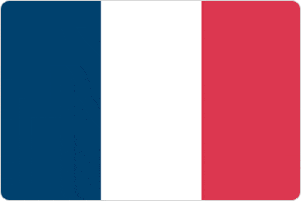 Take our TEFL training course in Brittany and learn to teach English as a foreign language in a picturesque village in the northwest of France. Plelauff is a charming village situated in the Cotes-d'Armor region of Brittany, close to many age-old villages that date back centuries. Although the TEFL course takes place in a beautiful small village, the location and surrounding areas have all the required facilities and amenities that you will require during your stay.
The Brittany region is a wonderland of typical French hamlets for you to explore in your free time. With varied landscapes, amazing cuisine and some of the best wines in the world, this part of France continues to astound both first time visitors and those who return year after year.
Summer activities are numerous with the local Lake Guerledan being popular for jet skiing, water skiing and more. Plelauff is not too far from the beach either so you can spend some time soaking up the sun or taking a leisurely stroll along the coast. Cycling is also popular in the region and you may like to explore the locale on two wheels under your own steam. There are few real hills here so cycling is a pleasant option. Weekend visits to Paris are also a popular option and our TEFL training centre will be happy to provide you with any assistance they can.
TEFL Course in Brittany
Our centre is set in a tranquil location free from noise pollution and other annoying distractions. We have excellent teaching resources, modern teaching aids and a professionally minded training staff that are dedicated to supporting you throughout the duration of the course.
Your accommodation options in Brittany include a cosy country house in nearby Silfiac, a luxury cottage or more simple rooms within our training complex. We have single and shared room options of varying prices available; however, bookings do fill up quickly so it's best to reserve your seat on the course as soon as possible.
The course fees listed on our website are inclusive of course-related lessons, materials, teaching practice, assessments, certificates, references, lifetime job assistance and more. We have no hidden costs or extra charges so the prices you see on the site are the prices you will pay.
Getting Started
If you are at least 18 years of age and speak English fluently, you are eligible to apply for the course. The application is brief and we will send you a prompt reply. Once approved, you will receive additional information about the course content and schedule, your accommodation options, travel arrangements, as well as payment options and more.
If you choose to take our training course in Brittany it doesn't mean that you have to stay and work here. If you would prefer to move on after the course, just tell us where you would like to work and we will provide you with our lifetime job assistance. Apply to take our TEFL course in Brittany now and soon you could become a certified EFL teacher in the beautiful countryside of Northern France.
Apply Now!
Want to listen to this page? Click on the video below!
Apply Now!
---
Check out ITTT's Blog Posts
---