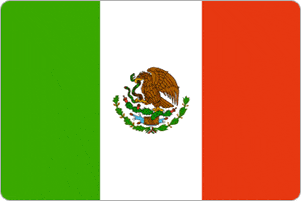 Capital city
Mexico City
Language
Mexican Spanish
Currency
Peso
Typical TEFL teacher salary
8,000 Pesos per month
Major TEFL locations
Mexico City
Puebla
Guadalajara
The Country
Due to its close proximity to the USA, there is a vast job market for positions teaching English in Mexico. There is good demand for teachers of business English in the major cities and those with a business background will find positions easily. With our lifetime job assistance services, we'll help you locate any available positions and help you through the application process.
Usually, the requirement to secure good English teaching positions in Mexico is an internationally recognized TEFL/TESOL certificate such as that offered by TEFL International. Some of the larger language schools employ teachers with just a TEFL certificate. On the other side of the spectrum, many universities prefer to employ teachers who hold master's degrees in TEFL or Education. For the average TEFL teacher though, a TEFL/TESOL certificate will secure a job teaching English in Mexico.
Positions teaching English in Mexico can be applied for from overseas, and phone interviews are common but face-to-face interviews are still preferred by employers. While some teachers find jobs at primary or secondary schools, or in business settings, the bulk of English teaching jobs in Mexico are either at universities or private language schools.
University jobs usually pay better than language schools and often offer more benefits. Still, while they tend to offer the best package deals to their teachers, university jobs in Mexico can vary greatly in salary, benefits, and overall desirability. It is easier to find work at a language school than a university since there are more of them and they don't always require a lot of experience. You can find English teaching jobs at a language school at practically any time of the year, whereas universities often hire only prior to each new semester.
TEFL Courses in Chiapas
Sample Job offer for Teaching English in Mexico