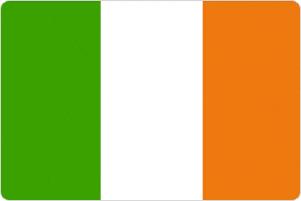 Capital city
Dublin
Language
English
Currency
Euro
Typical TEFL teacher salary
1,500 euro/month
Major TEFL locations
Dublin
Cork
Galway
The Country
For the most part, your best chances of securing a position teaching English in Ireland are in Dublin. The job market in Ireland is very competitive and jobs are often not advertised.
If you'd like to teach English in Ireland, you will certainly benefit from our lifetime job assistance policy. Once you've earned our internationally recognized TEFL certificate, we'll help you locate potential employers and assist you though your interview process.
The best avenue for securing a job teaching English in Ireland is in a language school. If you'd like to work in colleges and universities, the peak hiring season is from June through to September.
If you have an EU passport, you can find work in Ireland without having to secure a visa. The Student Work Abroad Program is another option for gaining permission to work in Ireland. The best way to start your job search is to start sending out your CV to language schools and we'll help you by providing a list of them from our database of employers.
TEFL Courses in Limerick
Sample Job offer for Teaching English in Ireland