If you are looking for a budget friendly destination for teaching English abroad or are working in a neighboring country and looking to explore in your spare time, look no further than Nicaragua as it has one of the lowest costs of living in the region.
The main essentials can be covered for around $26 a day, although entertainment and other extras will add to your expenses.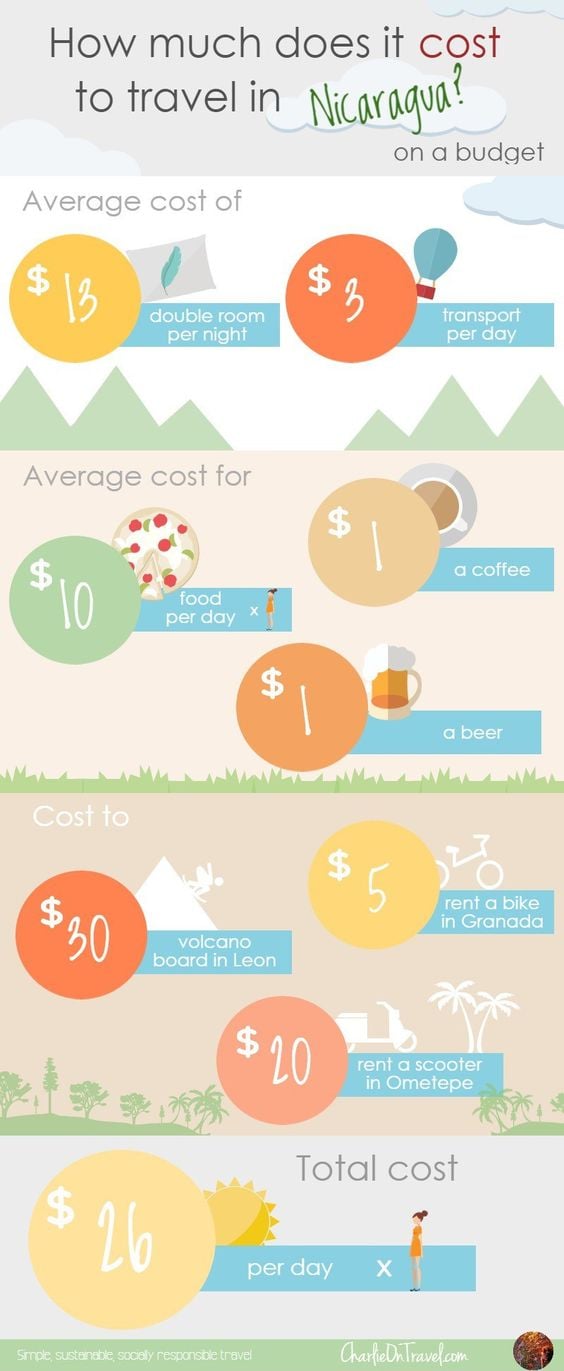 This graphic gives a brief insight into the budget required to visit the country, including the three main costs: accommodation, transport and meals.
Popular and inexpensive activities that you might want to try include sandboarding down a volcano, exploring the country's largest island on a scooter, and a cycling tour through the streets of Granada.
SOURCE: charlieontravel . com/how-much-cost-to-travel-nicaragua-budget/