Onsen are traditional Japanese hot springs where people can relax and find peace. Onsen have been used since ancient times due to the volcanic activity of Japan and are even mentioned in many Japanese legends and myths.
You must wash your body before entering the baths and you should refrain from rinsing before leaving the bath as the minerals of the water should remain on your body to maximize the effects.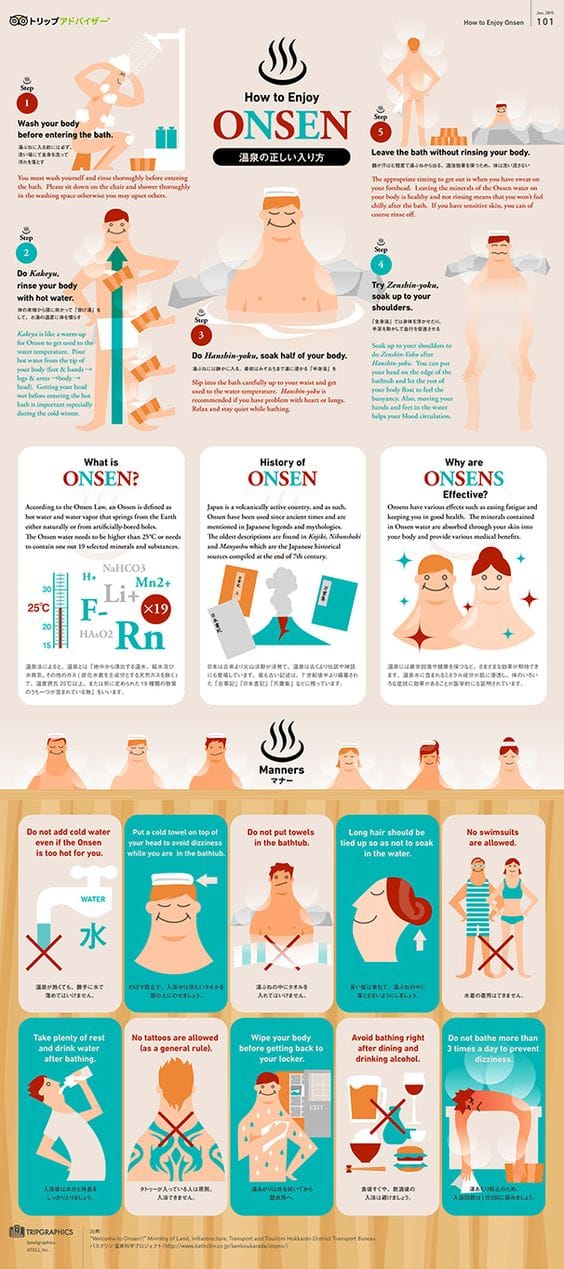 The first thing to know is that there are no swimsuits allowed in the gender-segregated bath houses at an onsen.
SOURCE: tg . tripadvisor . jp/enjoy-onsen/