The city of Siem Reap in Cambodia is famous as the gateway to the spectacular Angkor Wat temple complex.
The floating villages on Tonle Sap Lake are well worth a visit.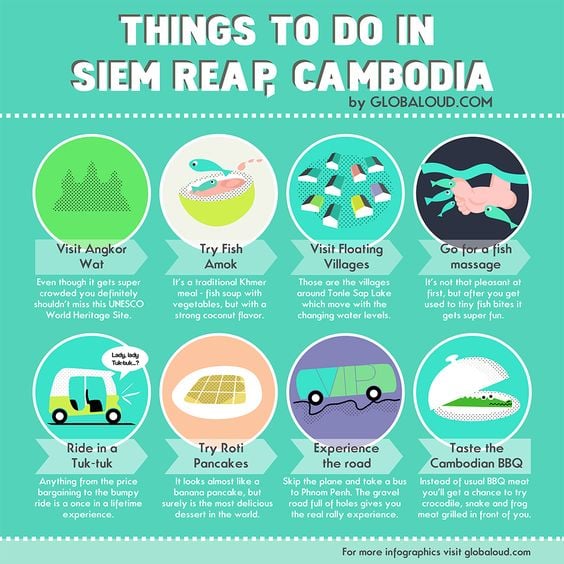 However, during your visit there are plenty of other great experiences to be had.
You will also find some unique cuisine to try, including the delicious roti pancake and the Cambodian BBQ which features delicacies such as crocodile, snake and frog.
SOURCE: www1 . globaloud . com/?kw=travel%20blogs