If you visit Botswana, or any other country in the region, it is highly likely that you will head into the bush to enjoy at least one wildlife safari experience.
To avoid overheating in the African sun it is wise to pack the right kind of clothing, and don't forget your sun hat.
Other essential items include camera, binoculars and the right electrical adaptor to suit your devices.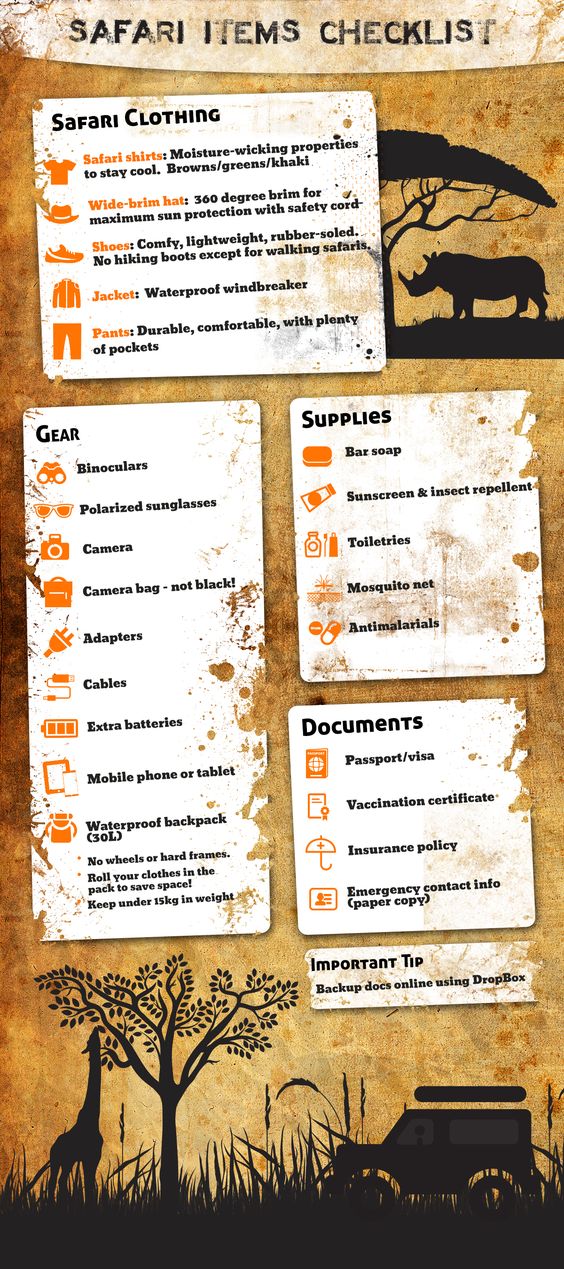 Before you leave on your safari adventure you might want to check this list of essential safari items to ensure you have everything you need to get the most out of your trip.
You should also check to see if anti-malarial medication is required and whether you need to bring along your own mosquito net.
SOURCE: www . takeoffsetsail . com/