Preparing for IELTS? Whether you're a test prep teacher or are taking the proficiency test yourself, keep this list of 200 IELTS words close!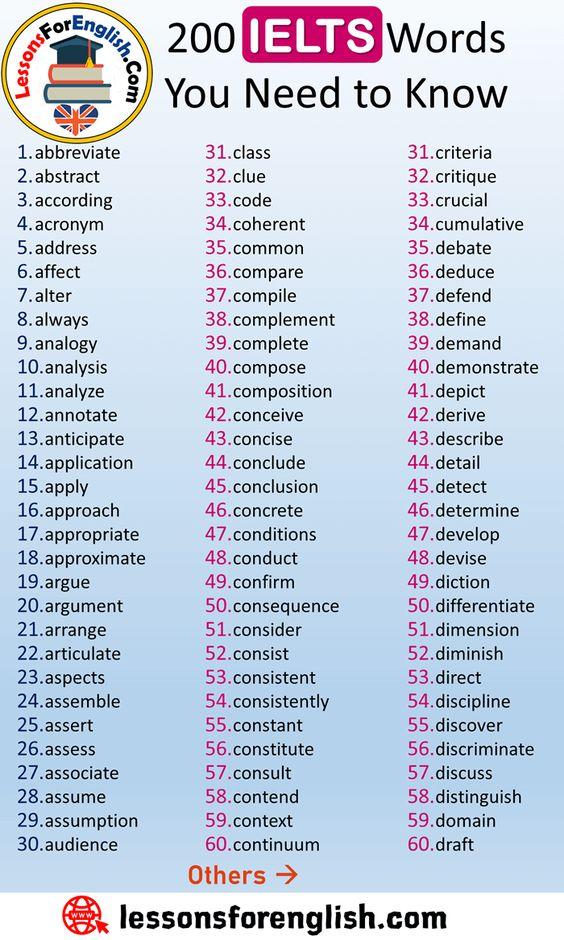 What is IELTS?
The International English Language Testing System, or IELTS, is an international standardised test of English language proficiency for non-native English language speakers. It is jointly managed by the British Council, IDP: IELTS Australia and Cambridge Assessment English, and was established in 1989.
What is the purpose of IELTS?
IELTS exams are designed to cover the full range of ability from non-user to expert user of English. There are two versions of the IELTS test: academic and general.
The Academic version is for test takers who want to study at tertiary level in an English-speaking country or seek professional registration. The General Training version is for test takers who want to work, train, study at a secondary school or migrate to an English-speaking country.
The difference between the Academic and General Training versions is the content, context and purpose of the tasks. All other features, such as timing allocation, length of written responses and reporting of scores, are the same.
Where is IELTS accepted?
IELTS is accepted by most Australian, British, Canadian, European, Irish and New Zealand academic institutions, by over 3,000 academic institutions in the United States, and by various professional organisations across the world.
IELTS is also the only Secure English Language Test approved by UK Visas and Immigration (UKVI) for people applying for Visas both outside and inside the UK.
Moreover, it also meets requirements for immigration to Australia, New Zealand and Canada.
Are you interested in teaching English as a foreign language?
​Get your TEFL or TESOL certificate with ITTT.
Register now & get certified to teach english abroad!
ENDBODY