Why You Should Focus on Lesson Planning
Every great teacher knows that the secret to a successful lesson is a solid plan. There is more to teaching than what happens in the classroom.
This post was written by our TEFL certification graduate Madisen H. Please note that this blog post might not necessarily represent the beliefs or opinions of ITTT.
Things to Include In Your Plan
Teachers spend lots of time outside of class analyzing student needs and getting creative to prepare the ideal lesson for their students. Many important things should be included in these plans. Lesson planning contributes to both the day-to-day success of a class, as well as its long term success. Without lesson plans, classes would be disorganized and unproductive.
Also Read: Can I teach English abroad without a work visa?
What Will You Achieve
Looking at the big picture, lesson plans are used to help ensure all required content is covered over the course of a school year. Without proper planning, important information may be looked over or forgotten. It is important to assess the total time available to teach the course material and split it up accordingly. Creating a "timeline" of lesson plans inevitably creates benchmarks to ensure students are kept on track.
Lesson plans may also act as teaching records and be revisited for teacher evaluation or planning of future terms. Future planning can be made even easier by leaving a brief note on a lesson about what worked and did not work and where to improve for next time.
For daily use, lesson plans act as guides for teachers. Aside from the basic objectives for the day, a good lesson plan should include a list of materials needed for the day's activities, instructions or guidelines for activities and worksheets, as well as the amount of time allotted for each portion of the lesson. A detailed plan may also include classroom set up, student pairings for partner or group work, and what the teacher will be doing during student work time. Lessons should build off one another.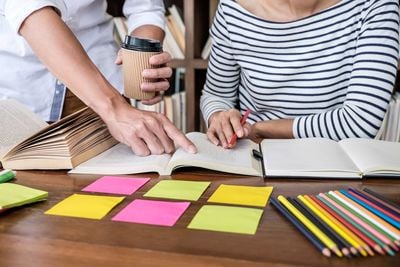 Also Read: How does the lifetime job support service work?
Parts of a Lesson Plan
The beginning of a lesson might recap what was learned previously, and the end may preview what is yet to come. Having all of this prepared ahead of time allows more time for learning. It also allows the teacher to relax a bit because he/she does not need to be coming up with the next activity while instructing the current one.
Also Read: Are TESOL teachers in demand?
Flexibility
One of the most important things for teachers to know about lesson plans is that they are rarely ever strictly followed. The best teachers can adapt to the room they are in on any given day and make adjustments as necessary. Some days, students may be struggling to grasp a concept.
Moving into an activity would only cause more confusion. Another day, there may be multiple students missing making a group work activity a challenge. There also may be days were current events arise and create a learning opportunity that could not necessarily be planned for but certainly should be taken advantage of. These are just a few examples of the many things that may disrupt a lesson plan.
Do you want to teach English abroad? Take a TEFL course!
The best thing about lesson planning is that it only gets better with practice. The more lesson plans a teacher writes, the easier it is to plan for a day in class. Lesson planning is an extremely important contributor to both student and teacher success. While not a ridged schedule lessons, it creates a solid foundation for learning.
Apply now & get certified to teach english abroad!
Speak with an ITTT advisor today to put together your personal plan for teaching English abroad.
Send us an email or call us toll-free at 1-800-490-0531 to speak with an ITTT advisor today.
Related Articles:
---
---