Why Teaching Productive Skills to Students is of Importance?
For students to be able to communicate effectively, they need to be proficient in the four language skills. Productive skills are known SPEAKING and READING, then you have your receptive skills known as READING and LISTENING. All four language skills are of importance and should be combined during lessons as they are all of importance to teach students to communicate with others.
This post was written by our TEFL certification graduate Natalie B. Please note that this blog post might not necessarily represent the beliefs or opinions of ITTT.
Goals
If a student or a student comes to a language teacher, it means he/she has a clear goal to be excellent in productive skills. he/she undoubtedly wants to be perfect in either speaking or writing or in both, speaking and writing.
Also Read: What is the EPIK program for teaching English in South Korea?
Speaking
Speaking is a tool for communication, where reading is a learning skill. both are vital life skills. To teach productive skills is of importance as these communication skills are essential to share and understand information accurately. Being able to communicate effectively should not be overlooked because being able to communicate well is to understand and be understood. Encouraging students to speak openly, clearly and with empathy will help in building rapport with their teacher and fellow students. By doing so the teacher will boost their spirit and confidence in communicating with others which will also assist with the students with their grammar and vocabulary as well as punctuality. Students who are encouraged to speak more also improve their oral communication.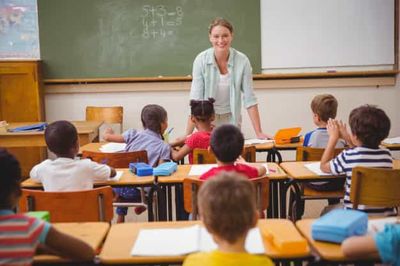 Also Read: How much can I earn teaching English in South Korea?
Writing
Writing carries equal importance as speaking, however, it has quite several differences that separate it from speaking. Writing provides a student with physical evidence of his achievements and he can measure his improvement. It helps to consolidate their grasp of vocabulary, grammar, punctuality, the tricky aspect of the English language is its spelling patterns. Many words are spelled differently than they are pronounced., There are many different styles of writing in English e.g. formal/informal, business letters/ emails, etc. Poor handwriting may negatively influence the reader. It can foster the student's ability to summarize and to use the language freely. Importance should be given to composition and creative writing. One should also focus on coherence and cohesiveness when it comes to writing a language. Students should be encouraged to write sentences, short paragraphs, letters, etc.
Also Read: Can non native English speakers take a TEFL course?
Integration
It is of importance that a teacher possesses substantially integrated skills to accomplish his/her goal. Properly planned lessons and activities should be planned accordingly, taking the various factors into consideration of planning a productive lesson. During the lesson encourage students, remind them of certain points learned applicable to the lesson. Once the activity is completed provide constructive feedback. Discuss common mistakes made and keep notes to address and assist individual mistakes privately with that student.
With these four language skills addressed equally while learning English, the students can be assured of having good communication skills.
Do you want to teach English abroad? Take a TEFL course!
A teacher should always bear in mind that teaching ESL students is a challenging job and a rewarding as well. Accept the challenge and get the reward. One can be a good, better, the best teacher when he or she produces a bunch of good, better, the best.
Apply now & get certified to teach english abroad!
Speak with an ITTT advisor today to put together your personal plan for teaching English abroad.
Send us an email or call us toll-free at 1-800-490-0531 to speak with an ITTT advisor today.
Related Articles: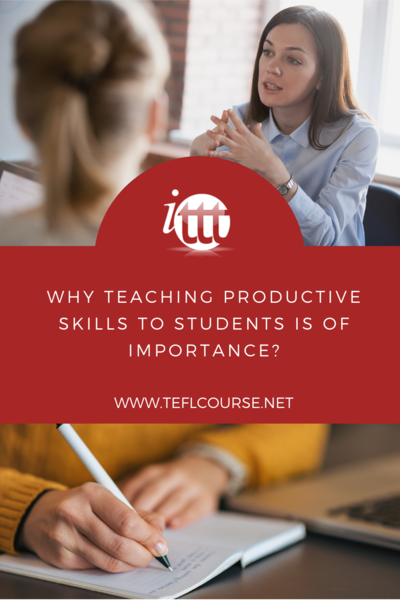 ---
---