Why it is Important to Know the Difference Between ESL and EFL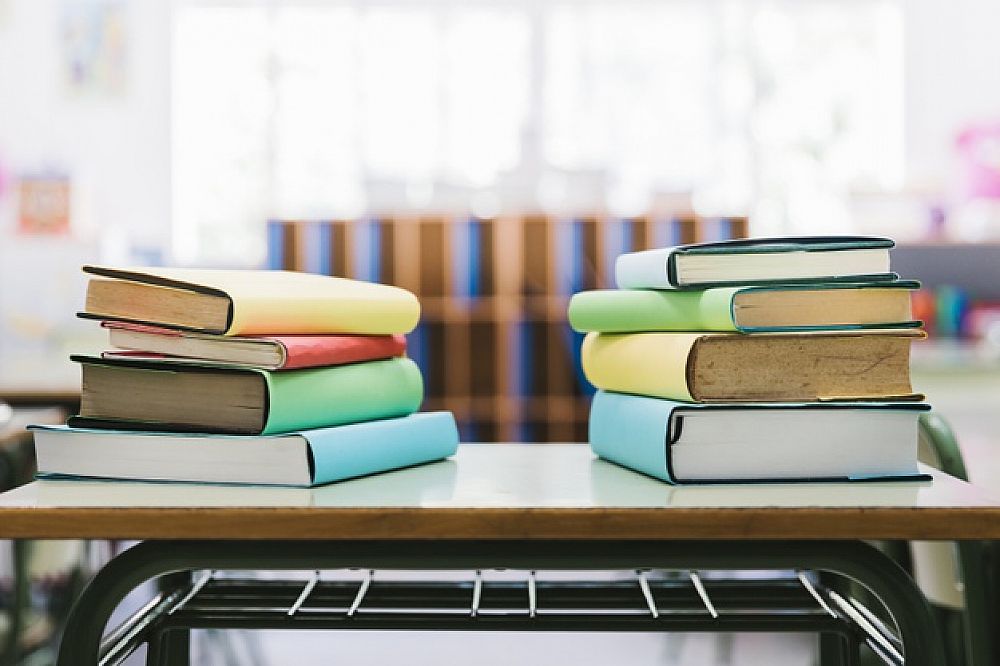 Just like any profession, teaching English has specific terms and acronyms that can be used to describe the job. While teaching English to speakers of other languages (ESOL) is an overarching term to describe the job of teaching English to those who do not use English as their native language, ESL (English as a Second Language) and EFL (English as a Foreign Language) must be distinguished. ESL and EFL describe different locations, purposes, and techniques for teaching English. Additionally, it may be beneficial for instructors to experience teaching both ESL and EFL to be a well-rounded and sympathetic instructor.
This post was written by our TEFL certification graduate Dakota C. Please note that this blog post might not necessarily represent the beliefs or opinions of ITTT.
English as a Second Language
Teaching ESL involves teaching English in an English-speaking country. For instance, an ESL teacher may teach English in the United States or Canada. The students in an ESL class have an immediate need for using English. They are often more motivated to learn English because it is necessary to function within society. Once the student leaves their English class, they must interact and communicate with English speakers. Learning English will significantly improve their way of life because they.are able to shop, take care of personal business, communicate with colleagues and friends, and get employment. If they are parents, they may also be motivated to learn English so they can communicate with their children and help them with schoolwork. There are many reasons for a student to learn English as a second language, but all ESL students have an immediate need in common.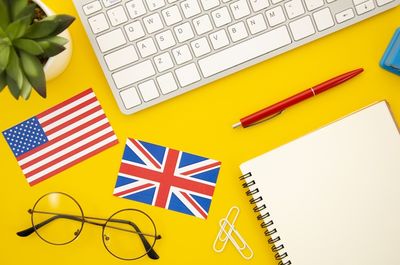 Also Read: What are the hiring seasons for teaching English abroad?
English as a Foreign Language
Teaching EFL is when an instructor teaches English in a country where English is not the native language. For example, English is taught as a foreign language if the class is in China. The location of the course not only distinguishes whether it is an ESL or EFL class but can have an impact on the motivation of the students as well. As stated previously, students in an ESL class have an immediate need for the language. In contrast, students in an EFL class may never use English outside of the classroom. For this reason, it may be more difficult for students to retain English since they have fewer opportunities and less motivation to use it. Students may be even less motivated to use the language if they are required to learn English, rather than having a choice to do so. However, students who have chosen to take an EFL course, whether for business purposes or personal reasons, may be more motivated to learn.
For Teachers' Consideration
Teachers should be aware of the different aspects of teaching ESL and EFL. Often in the EFL classroom, students have the same native language in common. It can be easier for students to "slip" back into their native language to communicate with each other instead of using English. Since the English class is often the only opportunity these students will have to speak English, students should always be encouraged to speak English. Even if the teacher is familiar with the students' native language, the teacher should refrain from using it. Students may not take English language instruction seriously because they believe they will have an opportunity to use their native language later. There is some value in allowing students to use their native language, though. For instance, students may clarify task instructions with each other if some are having difficulties in understanding the task. The ESL classroom, however, may have a unique mix of students from different countries and cultures. They may all have different native languages, and because of this mix of languages, students may only be able to communicate with each other in English. Students in the ESL classroom are more likely to interact in English, but task instructions will need to be clear, so all students in the class understand.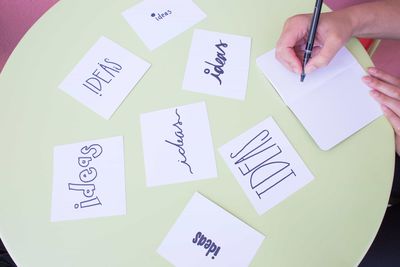 Also Read: How to find a job teaching English in Latin America?
Influence on Teaching Experience
As an ESOL instructor, I feel it is important for instructors to experience teaching both ESL and EFL. Having the experience of living in another country where one doesn't speak the language will help teachers appreciate the experience of ESL students at home. Teachers can understand the challenges of trying to learn a new culture, a new way of life, and a new language. The instructor can also experience the rewards of learning the local language and what resources are most useful. I believe that teachers looking to build rapport with their students should have similar experiences as their students by living abroad. If living abroad is not possible, English instructors should at least attempt to learn a new language or learn about different cultures.
Do you want to teach English abroad? Take a TEFL course!
ESL and EFL are both terms that describe the location and mode of teaching English. Depending on whether the class is an ESL or EFL class, students will have varying motivations to learn English. While ESL students may be more motivated because there is an immediate need for English, EFL students may have a harder time retaining English. ESOL instructors should be familiar with the different contexts of teaching English. Instructors who have their own language learning experiences can relate to their students and be more aware of their students' needs as English language learners.
Apply now & get certified to teach english abroad!
Speak with an ITTT advisor today to put together your personal plan for teaching English abroad.
Send us an email or call us toll-free at 1-800-490-0531 to speak with an ITTT advisor today.
Related Articles: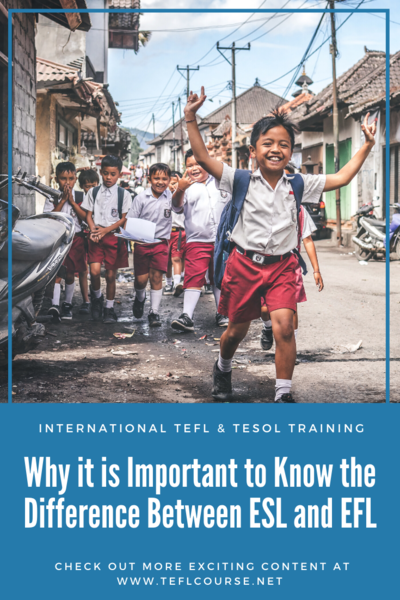 ---
---