Why are Games so Important for Young Learners?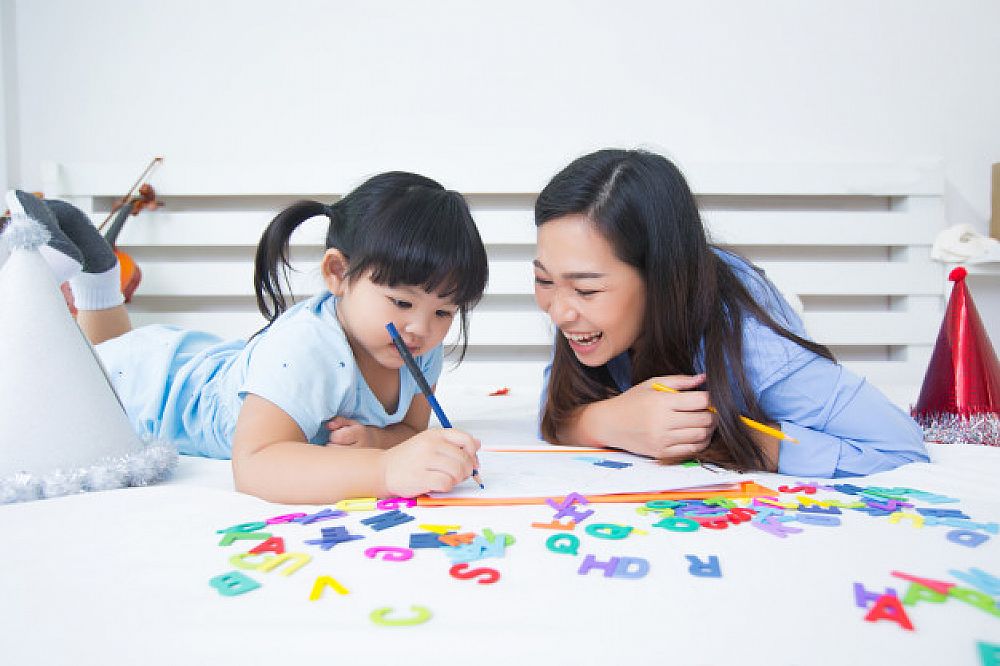 When I think of my earliest childhood memories, I remember that I used to love to play games in the classroom (charades, 7-up/head down-thumb up, categories, bingo, etc.). Going from a boring 'copy from the board' type of class to a competitive, fun and activity-filled class gave me the ability to open my mind, so I could find the subject being taught more interesting and made it easier for me to absorb the information. Young learners may not have an interest in studying because they don't yet have any motivation from learning, so they are only interested in games, songs, and other fun activities. When playing most of the games in the classroom, young learners are compelled to communicate with each other for the game to be able to work, and this sustained speaking provides young learners with the confidence, increased fluency and communication skills. That's why, from early childhood, playing games with other young learners is an enormous part of most children's lives, and it plays a big part in their development as well.
This post was written by our TEFL certification graduate Peter M. Please note that this blog post might not necessarily represent the beliefs or opinions of ITTT.
In the next section, I'll be discussing different types of games and their effectiveness in the classroom.
Jobs and Personality:
This is where students must convince the rest of the group that the job they selected is the best fit for the personality adjective. In this game, young learners can be creative with the language they are learning. It gives the student a chance to use wit, linguistic agility, and humor to make a deeper connection with the language and each other.
Also Read: My Experience in Child Development
Hot and Cold:
This game is well-known to young learners. At first, the classroom is split into two teams (Team A / Team B). Team A hides items in different locations, and Team B tries to find them while Team A gives clues using temperature indicators like warm, hot, hotter, cool, cold, colder, and freezing. When an item is found, students write where they found it as well as practice prepositions of place. In this game, the instructor gets to elicit terms for food, home, or even classroom objects thereby drilling vocabulary. Hot and Cold gets the young learner speaking often which increases student talk time, means less 'teacher telling', and results in more 'student discovery'. This allows young learners to be more motivated to use the vocabulary in their daily routine.
Also Read: Why You Should Prime Lesson Planning
Run to It:
In Run to It, the teacher writes down answers and sticks them in opposite corners of the classroom. Then, they have all the students stand in the middle of the space. Next, the teacher presents the student with a question and has them run to the answer they feel is correct. In this game, you can practice nouns, adjectives, vowel sounds, verb pronunciation, etc. For the young learner, this is more stimulating, encouraging, and fun which all lead to a better learning experience. Games that include exercises, like running, help increase endorphin and serotonin levels that regulate social behavior, appetite, and memory. All of this is extremely important for young students.
Do you want to teach English abroad? Take a TEFL course!
In conclusion, this essay has given a review of the importance of including games in the classroom. Today's students go home to passive activities like television, touchpads, or even game consoles and, consequently, they get less physical movement; this can cause health problems and decrease social skills. Games such as Run to It are a great example of how to get young learners to be more active. These games allow children to take on more responsibility in a group setting, create diversity, and create a friendly environment that allows shy students to interact with the target language. It also lets the students get to know each other and break the ice. As shown in the first game (Jobs and Personality), students are given a chance to recreate situations from real life, and, therefore, learning is more realistic and relevant. In Hot and Cold, the instructor elicits listening and speaking skills that are known to help fluency and recognition of vocabulary and pronunciation. During these games, camaraderie is increased through competition, stress is reduced, problem-solving is promoted and energy levels are boosted. Based on the information presented above, it's clear that the importance of including games for young learners in the classroom is very high.
Apply now & get certified to teach english abroad!
Speak with an ITTT advisor today to put together your personal plan for teaching English abroad!
Send us an email or call us toll-free at 1-800-490-0531 to speak with an ITTT advisor today.
Related Articles:
Check out what our course grads say in our many video testimonials!
---
---