What It's Like Teaching English in Karachi, Pakistan
Karachi is a city of opportunities for the citizens of Pakistan and for the people abroad. Professionals from all around the country aspire to make their living in this cosmopolitan city which has so much to offer for those who are ambitious. Hence teaching being no different, Karachi offers a wide array of opportunities to the aspiring young generation to make their mark in this highly esteemed profession.
Here are the top 6 reasons to teach English in Karachi, Pakistan.
1. Scarcity of quality English language teachers:
The first reason I'd like to mention is the high demand for qualified English teachers in the city. Good language teachers are scarce as they also seem to have challenges in their educational experience and the vicious circle keeps on repeating. That's why there is a surge in demand for English teachers and the pay scale is quite good, too.
2. Learning for the new generation:
Change doesn't come from the outside; true change comes from within. Therefore, if we are really looking for a better educational experience and better-skilled professionals for Pakistan, we need better-qualified teachers. This can only be achieved if the teachers improve their delivery and knowledge through practice, learning, and reading more. That's exactly why I decided to take the 120-hour TEFL course from ITTT - and it was the best decision ever!
3. English is the backbone of all subjects:
English is the international language used for spreading new knowledge. All board exams in Pakistan ask for a compulsory English paper and most subjects of Science and Art are taught in the English language, hence it is imperative for all teachers to not only strictly speak English but also to update their language skills to deliver better lessons.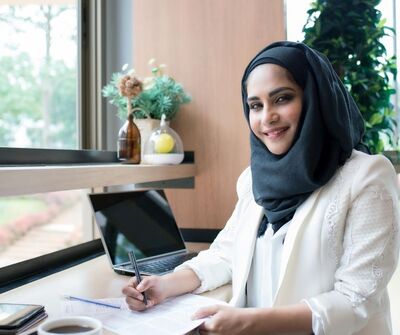 4. Communication is key:
Whether your students aim to do business or aspire to write a book, if you fail to communicate effectively, the whole lesson is a lost cause. That's why it is very important as teachers to ensure that all our students are able to communicate confidently and effectively using the English language as most interviews are held in English.
You are automatically a better business person if you have sound marketing skills, which includes quality communication and convincing power. To excel in that, one needs a proper grasp over the content of what needs to be said and how. A better English spokesperson will definitely get the lead there.
5. Pakistan needs more writers:
Pakistan is a developing nation and this development requires higher literacy rates. To make that possible, we need more narratives of our own. The world loves storytellers and loves listening to them and it is time that Karachi leads the tradition and brings out more writers. Be it fictional or non-fiction, English is the primary language that has the most readership around the world. It is about time Pakistan generates quality writing and narration.
6. Good English gets you everywhere:
Be it the USA or the archipelago of Tanzania, you need to know English to survive and to break the global barriers. With fewer barriers internationally, English holds more importance as being used and understood by most people in the world. Hence, it is no different in Pakistan, where a well-spoken English language teacher is cherished and valued.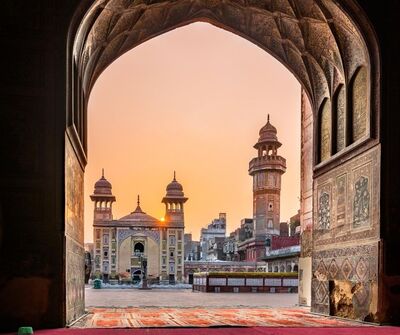 Come and teach English in Pakistan
All in all, Pakistan, and specifically Karachi, attracts a lot of foreigners to make a living here by teaching English.
Apply now & get certified to teach english abroad!
Speak with an ITTT advisor today to put together your personal plan for teaching English abroad!
Send us an email or call us toll-free at 1-800-490-0531 to speak with an ITTT advisor today.
Related Articles:
Check out what our course grads say in our many video testimonials!
---
---