What is it like teaching English in Saudi Arabia?
Being in the teaching field for more than a decade and having taught in Saudi Arabia for the last 7+ years, I will give some pointers about my experience here as an English Language teacher.
A Booming Job Market
The education industry in Saudi Arabia is very blooming. There are many international schools, colleges, and universities - and the English education field in Saudi Arabia continues to grow and expand.
Due to the rapid shift in the education system during the past few years, the country has established an insatiable appetite for ESL English Language teachers. English language learning has become mandatory in pretty much the entire school system. Since English is considered as a key skill for the international development of the country, the demand for English teachers has subsequently increased. In Saudi Arabia, we have a high demand for English educationalists.
If you upload your CV to online recruiting agencies in Saudi Arabia, your inbox will soon be full of job offers.
Financial Aspects
Living in Saudi Arabia is cheap if you compare it with other Middle Eastern countries. Food and necessities are reasonably priced, but housing in some of the elite vicinities are of course higher. If you opt to live in an American compound, it will cost you starting 80K SAR per year while a house of the same size outside a compound will be around 40K SAR.
Fuel is cheap
Being an oil-producing country, fuel is quite inexpensive as compared to other countries. So you may drive and enjoy unending rows of canyons, huge mountains, deserts in nice sunny afternoons. And camping at night with Arab food and cultural festivities.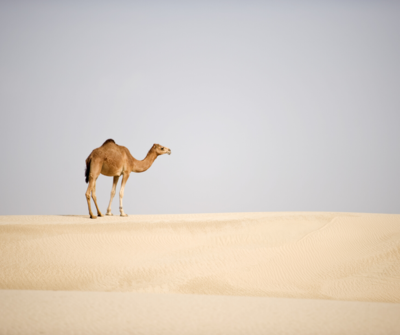 Multifaceted Culture
Saudi Arabia being a severely conservative Muslim country, you might get a culture shock upon arriving. Muslim women wear a long black coat and a scarf on the head when they aren't at home. People do not listen to music outdoors. Females are not allowed to socialize with males.
However, indoors you may listen to music, movies, parties whatever you want to do. So, a few years earlier people would collapse with frustration and boredom but now they have cinemas, bowling arenas, and much more.
Good news for English Native Speakers
Since there is a high demand for the English language, native English teachers are also required in the kingdom of Saudi Arabia. Almost all the schools, colleges, institutes, universities want native English ESL teachers. The salaries of native ESL English teachers are three times as those of non-native ESL teachers. They are also given free housing, medical insurance, yearly air tickets to their home countries and much more.
Arabs bear a great fondness for English or American accents. So, native English speakers are extremely in demand. Even if an individual doesn't have a lot of teaching experience, they can still earn an attractive salary.
Here are the requirements to enter Teaching English in Saudi Arabia* Attested Degree from an accredited educational institute * Valid Visa / proof of nationality* Certification IGCE / TEFL/TESOL
Tips for Teaching Arab Students
The main thing that will challenge you as an English teacher in Saudi Arabia is the students' ability to understand the directions given in the English language. Here, I want to quote the most difficult challenge that I faced when I first entered a class where some of the students, not all, were from the Arabic region. I didn't know Arabic and they didn't know English. So, one can imagine the situation. At times, I had to get help from classmates to make them understand some of the concepts, which I failed to teach. By the time they moved on to another grade, they were skilled in understanding English instructions.
Arab students come from a family where no one speaks English at home and English shows are not part of their culture. That's why you should not be surprised if they are not aware of the simple sentence structure. In this scenario, Kindergarten teachers are at a much more challenging place as compared to the higher-grade teacher. By the time students reach the primary level, they become quite familiar with basic English. It's another thing that English becomes more complex and they still might feel grammar and phonics problems.
But after all these difficulties, Arab parents are very appreciative and supportive.
Pressure on teachers & learners
For parents, achievement means getting complete marks in all the subjects. Hence, there is a lot of pressure on the students as well as on teachers. The teacher's success is also measured with the same scale. Most of the time, it comes back on us in the form of remedial classes.
Things to avoid during the lesson
Every country has some cultural limitations, so does Saudi Arabia. Being a Muslim country, we are not supposed to give reference to celebrations like birthdays, New Year, Halloween, etc. You need to stick to Muslim culture during your lessons. So, it's better to read about important Muslim holidays and celebrations before you start your career over here.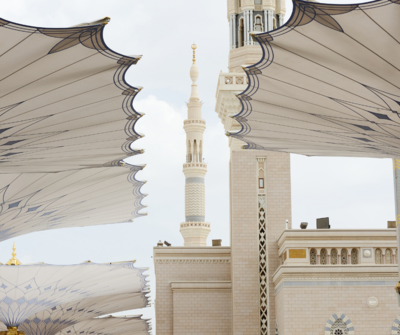 Duties to be fulfilled along with teaching
From lesson planning, preparation of hands-on activity material, preparing children for diagnostic exams, preparation and corrections of several quizzes/ exams to break duties, gate duties, remedial classes, everything comes under the teacher's domain. Don't forget to include the cost of everyday teaching aids, printing paper, and ink, laminating sheets, class stationery requirements, students' rewards, assembly activity material, etc. The teacher is expected to do everything.
Overall working environment
The work environment is supportive and friendly. You get good colleagues to work with. Learning objectives are achievable and most of the time easily to manage too. Only the first year seems to be hard and you feel like giving up - but gradually, when you get aware of the culture, it becomes very easy.
As a closure, I would say that working in Saudi Arabia as a teacher can be stressful due to multiple restrictions. But it is relatively easy because of the supportive environment. You can travel all around the Middle East and enjoy different cultural aspects of the region. Above all, you earn a good salary and can easily save a big chunk every month.
Apply now & get certified to teach english abroad!
Speak with an ITTT advisor today to put together your personal plan for teaching English abroad!
Send us an email or call us toll-free at 1-800-490-0531 to speak with an ITTT advisor today.
Related Articles:
---
---