What Does it Mean to be a TEFL certified Non-Native English Speaking Teacher?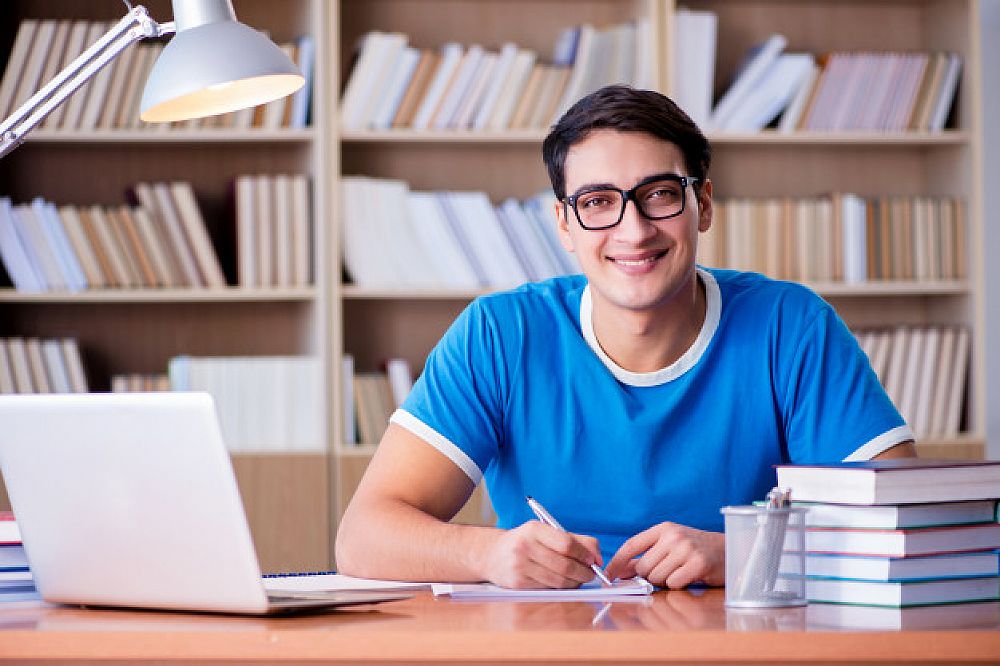 Well, before starting this summative task and as I was going through the list of topics, I noticed this one…TEFL for non-native English speaking teachers (N°30) and thought: that's the one I want to talk about.
Yes, I am a non-native English speaker and months ago, I have given to my life a completely different orientation, leaving behind nearly a 30 years career spent in the financial and business fields. As being one important step included in this global professional and personal project, I decided to apply for a TEFL course and graduate in June 2019. However, before committing to the ITTI TEFL course and even until now, I am still reflecting upon what TEFL means for a non-native English speaking teacher. So far, I have reached some conclusions that I'd like to share. The 3 following points will be discussed:
This post was written by our TEFL certification graduate Christophe D. Please note that this blog post might not necessarily represent the beliefs or opinions of ITTT.
What TEFL means for a non-native English speaking teacher
Well, let's answer the first point: TEFL means a lot for non-native English speakers. I 'leaped' for joy when I graduated !!! TEFL is a diploma that provides with an official worldwide recognized qualification required by many companies. So, having it 'in the pocket' grants the graduate with unquestionable credibility and legitimate. As far as I am concerned, getting this certification has been a fundamental millstone turn. On the other hand, it can reassure an employer that he is going to work with someone who has acquired the needed skills for the offered job.
Also Read: How do online TEFL courses work?
What it does not mean
The thing is that a diploma is one thing but is not everything. So, TEFL does not mean that the graduate has 'conquered the English teaching world', far from it…On the market of job advertisements - in France where I live for example – there is a high demand or search of native English teachers.
Paris and its suburbs are a good example of this. TEFL certification will not erase some feelings of inadequacy that a non-native English speaker might experience as he states such a situation.It is also true that though being a fluent speaker in the English language, a TEFL certified non-native English speaker cannot rely on his natural ability and knowledge of producing the English language, as if he had learned and used it from early childhood. So, what should he do? What should I do?
What a TEFL certified non-native English speaking teacher should keep in mind to succeed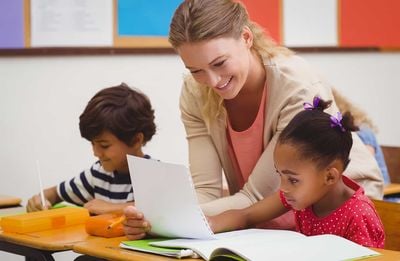 Also Read: Can I cancel my contract early when teaching English abroad?
A balanced and broader view of this situation should help such one to remain optimistic and confident.
According to me, the key to success for a non-native English speaking teacher is to work hard, show patience, being determined and opportunist. To fill gaps or rather what could be viewed as handicaps - in comparison with a native one - he must continue to acquire a good knowledge of English language, improve his pronunciation by all available means (the best one is to be in daily contact with native English speakers) and set reachable goals that will help him to keep making progress and gain confidence.
On several websites, it is noteworthy to read that a non-native English teacher went through the same learning process as many people that he is supposed to teach, so he is in a better position to understand their feelings but also how he should approach them than a native one who never experienced such difficulties.
Also Read: How much can I earn teaching English abroad?
I have also noticed that some native English teachers often speak too fast or have some trouble to keep a reasonable and slow pace when giving lessons. This is another area in which a TEFL certified non-native English speaking teacher may have an advantage.
I believe that our life experience can make a difference as well. Teaching a language does not only imply to master the structure of the language but also to be able to show some qualities such as discernment and insight in several cases. Not everyone, whatever his language proficiency, possesses such abilities. These are just a few points I have in mind. Of course, there is much more to say. Many around the world could bring their testimony and express their views on this topic.
Do you want to teach English abroad? Take a TEFL course!
In conclusion, TEFL for a non-native English speaking teacher is a wonderful certification and training to move toward a new career. Success requires being a hard worker but I believe that it is worth it. In the future, I will surely be in a position to support these points with my own teaching experience which will testify that my professional career change has been completed, rewarding and brought me a lot of satisfaction and joy.
Apply now & get certified to teach english abroad!
Speak with an ITTT advisor today to put together your personal plan for teaching English abroad.
Send us an email or call us toll-free at 1-800-490-0531 to speak with an ITTT advisor today.
Related Articles: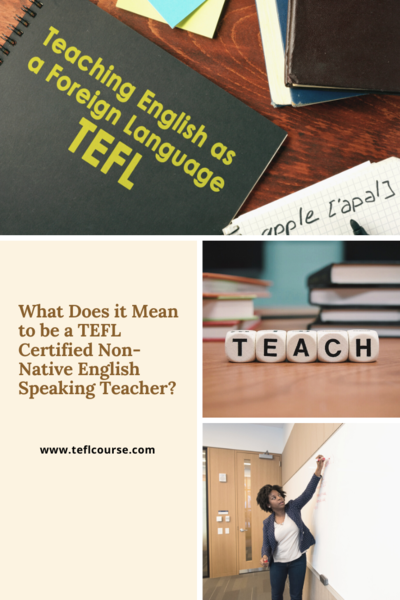 ---
---