Useful Teaching Ideas for EFL Kindergartens in China
Working as an English teacher in the kindergarten is very entertaining and challenging, as the teacher will deal with the children who don't have even a basic knowledge of English, have the very short attention span and very different in terms of their behavior. Before I moved to China, I haven't prior experience in teaching the kindergarten level students, because I always thought that teaching the young learners would be annoying, hard to discipline and far too energy-consuming. So what I had learned was just through my own experience.
This post was written by our TEFL certification graduate Nasiba Q. Please note that this blog post might not necessarily represent the beliefs or opinions of ITTT.
My Experience
My decision to move to the Land of Dragon and Rising Sun was planned before, because by that time I had already an experience in teaching primary and high school students in my country, but I never imagined that I would work as an English Teacher in the kindergarten and will fall in love with it, although I had faced many problems while doing it.
Among the problems that I had faced during teaching EFL in the kindergarten the most common is the language barrier. The kindergarten that I am working in, has only one English teacher (and that is me), the rest of the staff are all speaking their native language and only a few of them including the management can barely share their opinions in English. Although the kindergarten management supplied me with all necessary materials, still with no having basic Chinese it was so hard to understand what exactly they expected me to do.
As a kindergarten teacher, being able to speak or understand a bit of Chinese can make your life a lot easier! Moreover, if you are trying to speak a bit Chinese with your co-teachers, they will appreciate your hardworking and efforts. Although you are not allowed to speak with kids in Chinese, you can understand what they are replying to you back in their language, and it can help you more.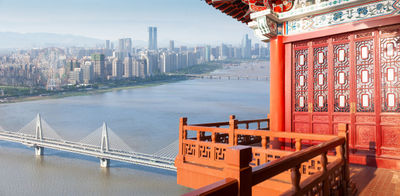 Also Read: How long does a TEFL course take?
Rapport Building
To become a great kindergarten teacher in China, you need to build a good rapport with the children in the classroom. You need to bear in mind that you are first of all a stranger that entering to their lives, rather than a teacher, who is going to teach them. They will be scared to see your unfamiliar foreign face with a different appearance, from those that they used to see every day. Undoubtedly, this process with some kids can take a day, with others a week, but when the kids feel that you are friendly, reliable and fun they will start to open themselves up for you.
Lesson Planning
As an EFL teacher, you need to plan your lessons in the kindergarten for each day or a week in advance as most of the kindergartens request your plan. Usually in your lesson plans you will include all studying phases, and structure it as: Greeting-Warm up (singing songs and dancing) – Revision (of last class words, phonics, etc)-Introduction/Teaching ( teaching new vocabularies, words, phonics, and the right pronunciation) -Interactions( role plays and memory games)-Activate stage (doing the students book ) – Say goodbye (directly or by songs). The lesson plan is a successful key to maintain an excellent lesson.
Also Read: The 4 Most Important Reasons Why Is English So Challenging for Chinese Learners
Do you want to teach English abroad? Take a TEFL course today!
To sum up, teaching EFL in kindergarten is fun and challenging. It teaches you as a teacher to develop your abilities on how to deal with the young learners, how to improve your patience and tolerance; widen your teaching experience and skills.
Apply now & get certified to teach english abroad!
Speak with an ITTT advisor today to put together your personal plan for teaching English abroad!
Send us an email or call us toll-free at 1-800-490-0531 to speak with an ITTT advisor today.
Related Articles: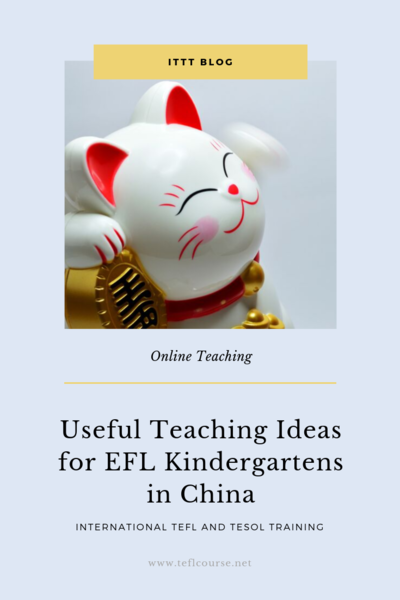 ---
---