Two Primary Modes of Learning: Differences Between Young Learners and Adults
An ESL teacher will most likely teach a class with young learners and adults at some point in their careers. Teaching young learners and adults has its own set of challenges. Some of these challenges will be the learning experience that each possesses, the different ways of learning and how this affects the lesson, and the motivation of the student and how it affects behavior. Whether it is young learners for adults, the rewards can be satisfying.
This post was written by our TEFL certification graduate Chris V. Please note that this blog post might not necessarily represent the beliefs or opinions of ITTT.
Learning Background
The learning experience will play a big role when teaching students. Given the age, young learners will have limited learning and language experience. One advantage of this is the young learners tend to be more open-minded than adults. They are unafraid about experimenting with the language and are not concerned with making mistakes. Adults, on the other hand, will have a lot of learning experience and possibly may have experience with the English language. This can be very helpful for the teacher as it will provide a foundation for teaching and lessons may be more interesting. The teacher may be able to relate more to adult students than younger learners.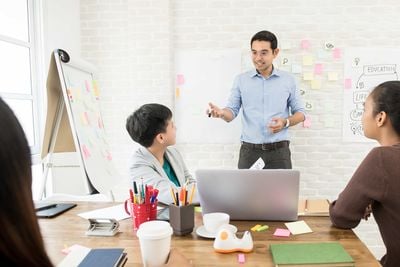 Also Read: 8 Best Places to Teach English Abroad for Food Lovers
Age Specifics
Age is perhaps the biggest difference when comparing adults and young learners. Age is a major factor when considering the different ways and methods that are best suited for each age group. Young learners are more active than adults so the approach should be more hands-on and creative. Young learners respond well to games, songs, and fun activities. These students will learn the English language in a way that is fun and exciting. Adult classes should have games included, but should not be the focal point in the lesson. Adults can understand more complex structures of the English language therefore lessons will focus on grammar and sentence structures. Many challenges will occur considering the differences in age. Young learners absorb information but will take time and patience before having the ability to understand grammar and sentence structure whereas adult students will compare the English language with their native language and this tends to lead to problems.
Also Read: Can I teach English abroad if I have children?
Motivation Level
The motivation will vary greatly between the two age groups. Young learners most likely do not have a choice in learning English and some maybe even forced to learn it. Adults can make their own decisions and most of them chose to learn English. This allows adults to be more motivated than young learners. Since adults are more serious about their studies, they tend to cause fewer problems which helps the teacher with controlling the classroom. Young learners will most likely not be as motivated than adults which may result in louder classes and possibly behavior problems.
Do you want to teach English abroad? Take a TEFL course!
Teaching the English language has many rewards regardless of the age group. Many challenges come with teaching young learners and adults. These challenges may include the difference in the learning experience, the different ways of learning, and the motivation and how it affects behavior. If the teacher can understand and overcome these obstacles then both the student and teacher will have the ability to reach their true potential.
Apply now & get certified to teach english abroad!
Speak with an ITTT advisor today to put together your personal plan for teaching English abroad.
Send us an email or call us toll-free at 1-800-490-0531 to speak with an ITTT advisor today.
Related Articles: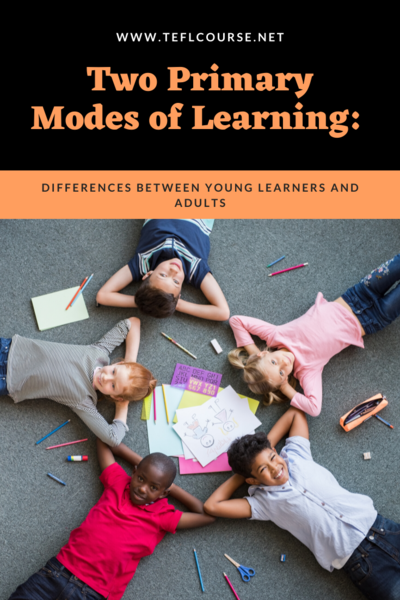 ---
---