Teaching English in France - The Salary and Budget Guide

This guide will help you answer the question: How much can I earn (and save) teaching English in France? You'll also find information on the local cost of living in order to figure out how much to budget for when making the move to France.
Listen to this blog post:
The Typical Salary for English Teachers in France
The figure you can expect to earn as an ESL teacher in France will vary considerably depending on your qualifications and experience, the location, and the type of employer. For most teachers, a figure between 1,000 and 2,000 EUR per month would be typical. Unfortunately, teaching contracts in France don't usually include any additional benefits and teachers will have to pay for their airfares and accommodation out of their own pocket. However, teachers do receive health insurance and some paid holiday.
Here is more information on the average salaries in France per school type:

How to Earn Extra Cash While Teaching English in France
A great way to supplement your income when teaching English in France is to take on private students in your spare time. Rates for private tutoring range from 15 to 25 EUR per hour.
Getting a Work Visa in France
While it is often quite difficult for teachers from outside the EU to obtain a long-term work visa to teach legally in the country, there is a relatively easy way to teach legally in France. For more information on how to get a work visa for France, read our guide.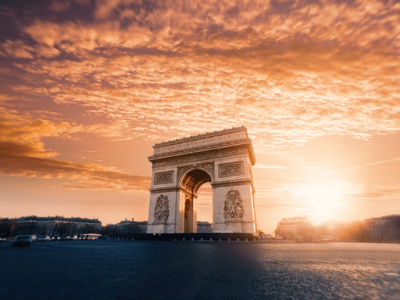 The Cost of Living in France
France is an incredibly popular destination for teaching English abroad and there is a strong demand for TEFL certified teachers. However, the high cost of living often deters teachers from moving to France as expenses for food, rent and transportation are considerably higher in Western Europe than destinations in the eastern part of the continent, such as the Czech Republic, for instance. Nevertheless, if you budget right and take on a couple of private students in your free time, you can still make a comfortable living.
Also read: The Top 8 Cities in France For Teaching English Abroad
Cost of Living in France: Food
The local cost of living in France is higher compared to locations in Eastern Europe, but if you do your shopping at local markets and avoid eating out at touristy areas, you can save on your monthly expenses.
Milk (1L) : 1.30 €
Eggs (12) : 3.20 €
Apples (1kg) : 2.80 €
Chicken breast (1kg) : 11 €
Rice (1kg) : 2 €
Bottle of water (1.5L) : 0.90 €
Bottle of domestic beer (.5L) : 6 €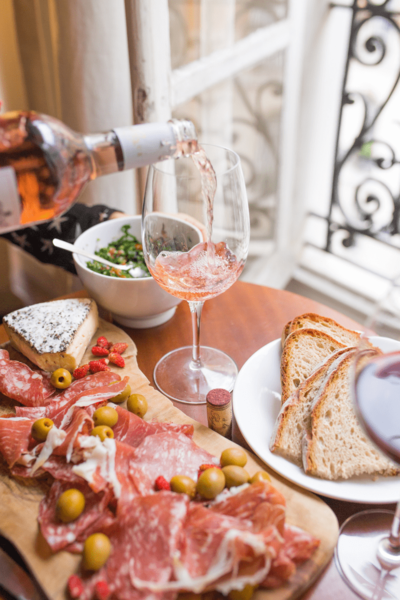 Cost of Living in France: Leisure Activities
The people of France love spending time outside and hanging out with friends. Considering the world-famous savoir-vivre culture in France, there are most certainly limitless ways to enjoy yourself and have a good time while teaching English in France.
Three-course mid-range restaurant dinner: 55 €
Quick restaurant meal: 15 €
1-month fitness club membership: 47 €
Movie ticket, international release: 11 €
Cost of Living in France: Transportation
Large cities have a fast subway network and the whole country is very well connected via trains and buses. Taxi rates are quite high in large cities.
Metro ride: 1.90 €
Monthly pass (regular price): 75 €
Taxi rate per km: 1.30 € (start fare ~ 5 €)
City bus: 1.90 €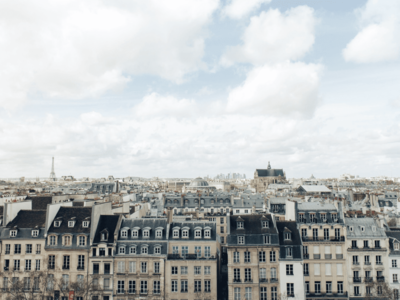 Cost of Living in France: Travel around France and Beyond
France is home to some of the most exciting tourist destinations in Europe and the whole world. From the capital Paris with its world-famous museums to Nice on the French Riveria and the wine capital of the world Bordeaux - France is full of amazing places to see!
1 night in a mid-range hotel: 70 €
Train from Paris to Nice (5.5 hours): 55 €
Flight from Paris to London, roundtrip (1 hour): 80 €
Sample Monthly Teacher Budget
To give you an example of how an English teacher in France spends their salary, here is a sample monthly budget:
Gross income (salary) : 1,500 € (average)
Rent (shared or one-bedroom): 870 €
Utilities (electricity, gas, water): 150 €
Phone & Internet: 28 €
Food: 250 €
Insurance: 30 €
Remaining disposable income: 172€ (currently $193 USD)
How Much You Can Save When Teaching English in France
As you can see from the sample budget above, you will be left with approximately $193 USD after the average expenses. This amount varies, of course, depending on your salary, location and personal lifestyle. However, it is true that you won't be able to save as much while teaching English in France, compared to places in Asia, for example, where the salaries are generally higher and the cost of living considerably lower. However, you will still have the time of your life when teaching English in France because of its vibrant culture and exciting things to see and do.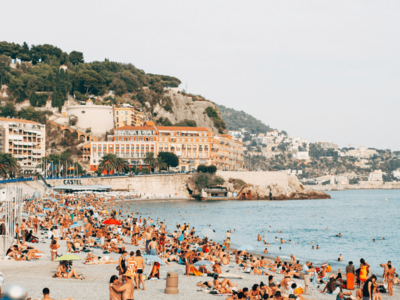 Take Your TEFL/TESOL In-Class Course in France
ITTT has in-class TEFL courses in France, where you can spend four weeks learning everything you need to know about teaching your own English classes abroad while exploring Paris or Brittany.
Are you Ready to Live and Teach English in France?
Apply now & get certified to teach english abroad!
Speak with an ITTT advisor today to put together your personal plan for teaching English abroad.
Send us an email or call us toll-free at 1-800-490-0531 to speak with an ITTT advisor today.
Related Articles: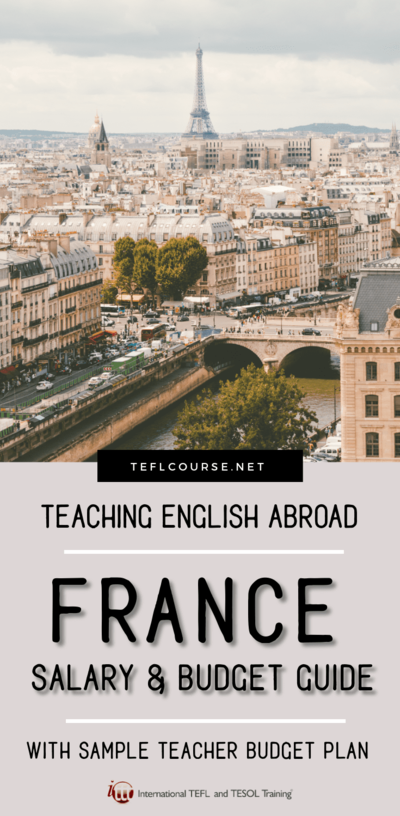 Check out what our course grads say in our many video testimonials!
---
---