The Way to Effective Learning: Online or Onsite?
After the coronavirus, schools all around the world started switching to online classes. Even before the pandemic, there were a lot of people already recognizing the benefits of the online classroom and when the corona crisis began, more people were convinced of the many benefits of learning online.
Let's take a look at the benefits of online learning.
Online learning is incredibly flexible.
The first reason I would like to mention is that online learning is incredibly flexible. Students are usually able to choose their own study times. Not only that but online learning also allows you to study at your own pace. This is extremely beneficial for students of different levels and with different needs. Comparing this with traditional schools, it's quite clear that online learning takes the lead here. Maybe at least one day per week or month you just don't feel good and don't want to do anything or weather conditions don't allow you to leave the house. This is when online classrooms really take the cake.
An online classroom is always accessible.
While the benefit of a traditional school setting is being able to learn face-to-face with a teacher, this is also very limited. An online classroom is accessible at any time from anywhere. You can say that if the online classroom is an ocean, the traditional classroom is just a lake. If students are able to learn freely, they will have more enthusiasm and will be more motivated to learn.
A great example of this is the online TEFL course I took with ITTT. When you start your course with ITTT, you feel like running freely and exploring the world of TEFL at your own pace. This made me extremely motivated and eager to learn. In a traditional classroom, I also tend to be a lot more shy, which is another reason I love learning online. If you also tend to be shy when learning a foreign language, online learning is great because you won't actually see your teacher in the real world - there is no need to feel uncomfortable!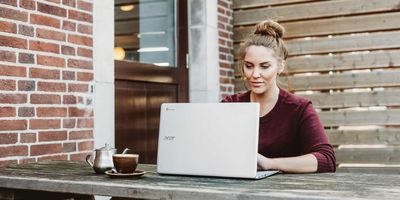 Time management is everything.
When I first started learning online with ITTT last year, I had a lot of worries and doubts. If I lose my study time what will I do? How can I catch up that lost time? In fact, I was able to easily manage my own time after the first lesson. For me, I entered the online classroom and felt like entering arms of comfort, while at the same time gaining a lot of self-discipline.
## Online learning is cost-effective.The last benefit of learning online I would like to mention is the cost-effectiveness compared to in-class education. Online courses are much cheaper compared to in-class learning, which is a huge benefit for students. Additionally, you don't have to worry about transportation to and from school as you can simply turn on your computer or mobile device and start listening to lectures.
Do you prefer learning online or onsite?
These are only a few reasons to choose online education and also why most students today prefer online learning over traditional classroom experience. Every student and teacher must assess their personal situation and decide according to their needs and goals, and while this alternative to traditional education is not for everyone, it's still a convenient option with virtually endless opportunities for teachers and students all over the world. Your life, your choice BUT whatever you are doing do the best one.
Apply now & get certified to teach english abroad!
Speak with an ITTT advisor today to put together your personal plan for teaching English abroad!
Send us an email or call us toll-free at 1-800-490-0531 to speak with an ITTT advisor today.
Related Articles:
---
---