The Vast Dynamics of Teaching Business English
One emerging field of work is teaching business English. When teaching business English, there are both pros and cons. To mention a couple in each category; one pro is the vast knowledge of information students will hold in their particular field. Another pro is that typically business English students are adults so behavioral issues will be less common. One con that is that since you are teaching in a workplace students may become unavailable when issues arise or if the company schedules them for meetings during the time allotted for training. Another con is that not everyone's job inside a company is the same; therefore, what may be a priority learning point for some will not be for others.
This post was written by our TEFL certification graduate Johnelle M. Please note that this blog post might not necessarily represent the beliefs or opinions of ITTT.
How might a teacher use the students' work experience to their advantage?
Allowing the student to teach what they know about their field can elicit them to use English. It is wise to incorporate this plan of action into your lessons. Even if the teacher has previous knowledge of the subject, it is beneficial to allow ignorance to work in the students' benefit. Having access to the scope of knowledge each student possess allows you to form lesson plans that are beneficial to the work they perform daily.
The fact that your students are learning business English gives off the idea that they already have a certain level of maturity that their younger counterparts may not possess. Dealing with distractions should be less frequent and most of them will be held accountable for their actions by their employer who would most likely be paying for the training. Much goes into teaching business English such as helping with vocabulary students will use when explaining graphs or taking phone calls. Also, reading and writing emails or corporate memos. Therefore, the less distraction you have as a teacher the better.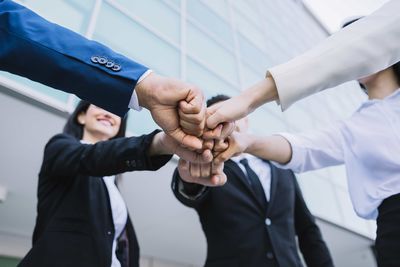 Also Read: What is the Central European Teaching Program CETP for teaching English in Hungary?
Ways to alleviate the cons that come with business English can be achieved with proper preparation.
When it comes to working with students in the workplace it is important to take into account their job responsibilities. Some may have business meetings to attend on certain dates when they are scheduled to be training in a business English course. Sometimes an emergency can arise and cause them to leave in the middle of the lesson. Therefore, coordinating with HR is an important step when designing your course syllabus. This can allow for preparation for or avoid possible distractions to the essential learning points for those particular training attendees.
Also Read: How much is a TEFL course and how do I pay for it?
Adaptability is a key factor in working with the con of several different departments while teaching business English.
For example, having students who work clerical, technological, or managerial, well-planned group forming can help meet the needs of each. If this is not a possibility, performing a needs analysis and needs compromise discussion are useful to decide how to tackle each subject and how much time to allot in the training for those subjects.
Do you want to teach English abroad? Take a TEFL course!
At the end of the day, business English not only benefits the teacher but more importantly the learner. This allows them to communicate with a vast part of the business world. Understand the context of what is being discussed and how to express themselves in a manner that is appropriate and expected of professionals. Just like a fine piece of art of preparation and forethought, the teacher who can artfully teach business English will prepare those under their instruction for a successful career. Keeping things simple and practical, business English will continue to grow and so will the need for those who can teach it successfully.
Apply now & get certified to teach english abroad!
Speak with an ITTT advisor today to put together your personal plan for teaching English abroad.
Send us an email or call us toll-free at 1-800-490-0531 to speak with an ITTT advisor today.
Related Articles: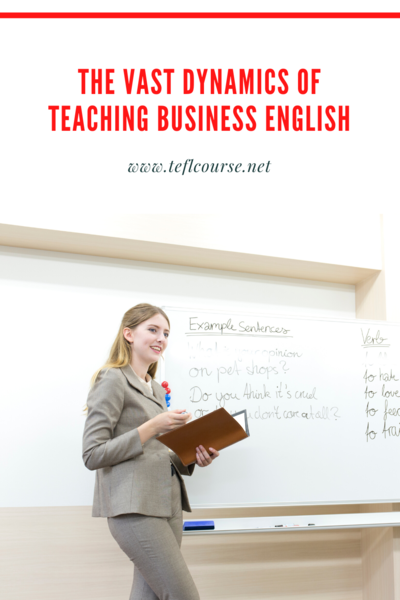 ---
---