The Strategy for Preparing Appropriate Course Material
The topic of my summative task is 'Lesson Materials'. In the world of English, there are different types of course materials that a teacher can use. They are usually divided into 2 groups.
This post was written by our TEFL certification graduate Mateo J. Please note that this blog post might not necessarily represent the beliefs or opinions of ITTT.
Types of Materials
Authentic Materials- When we speak about 'Authentic Materials' we refer to anything that a native speaker would hear or read can be described as authentic - programs, magazines, newspapers, songs, poems, brochures, menus, etc. These materials are usually not graded or made specifically for any class or level. They are real-world texts and so it will be difficult for students to understand if they are not at that particular level of English yet. If the teacher chooses to use these they have to be very careful with which texts they chose.
Created Materials-On the other hand we have 'Created Materials'. Like their name suggests these texts are created specifically for a certain class or lesson by the teacher. These are usually more targeted and can be used within that classroom freely as the students will most probably be able to understand them. These can include Puzzles, Crosswords, Gap filled exercises, etc.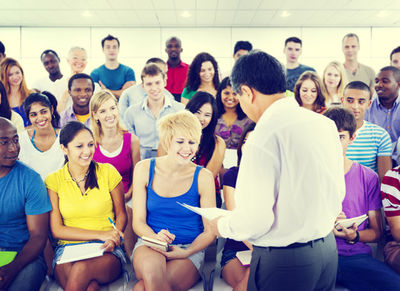 Also Read: The Difference Between Business English and General English For EFL Teachers
How to Prepare the Materials
As a teacher when you want to set some course materials there are a couple of considerations that you must do before you assign them. You have to evaluate your class. This can be things like age, level of English proficiency and also the purpose of the class. For example, some students may be learning Business English and their course material will be different from let's say a normal scholar who just wants to learn English for the sake of it and with no specific purpose to learning it.
Once the teacher has done all this the next stage is to be able to introduce these course materials and mix them in with the chosen course books. This means that sometimes the teacher might have to create or chose their course materials based on the chosen course books. To get the best out of their lessons, the teacher has to be able to create a nice blend between the course books and the course materials. Course materials are also good in that they help make the lessons more interesting for the students.
Also Read: Do I need a degree to teach English abroad?
Back in the day the teacher would just go into the classroom and start teaching from the book and repeat this every day. But now teachers are increasingly adopting course materials as a sort of supplement for their lessons. You will find that students respond more to these materials because it is a break from the usually dull and monotonous course books that many schools have.
Do you want to teach English abroad? Take a TEFL course!
By introducing these course materials, the teacher is giving the students a chance to be able to experience some real-life materials while in the comfort and safety of the classroom. This will also prepare the students for when they go into the real world and start interacting with other English Speakers. I am a staunch supporter of using Course materials as a teacher and I will make sure I use them frequently in all my classes.
Apply now & get certified to teach english abroad!
Speak with an ITTT advisor today to put together your personal plan for teaching English abroad.
Send us an email or call us toll-free at 1-800-490-0531 to speak with an ITTT advisor today.
Related Articles: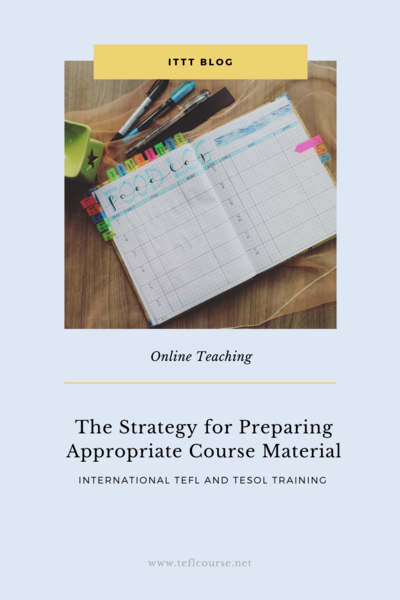 ---
---