The Principles of Teaching Business English and My Personal Experience in China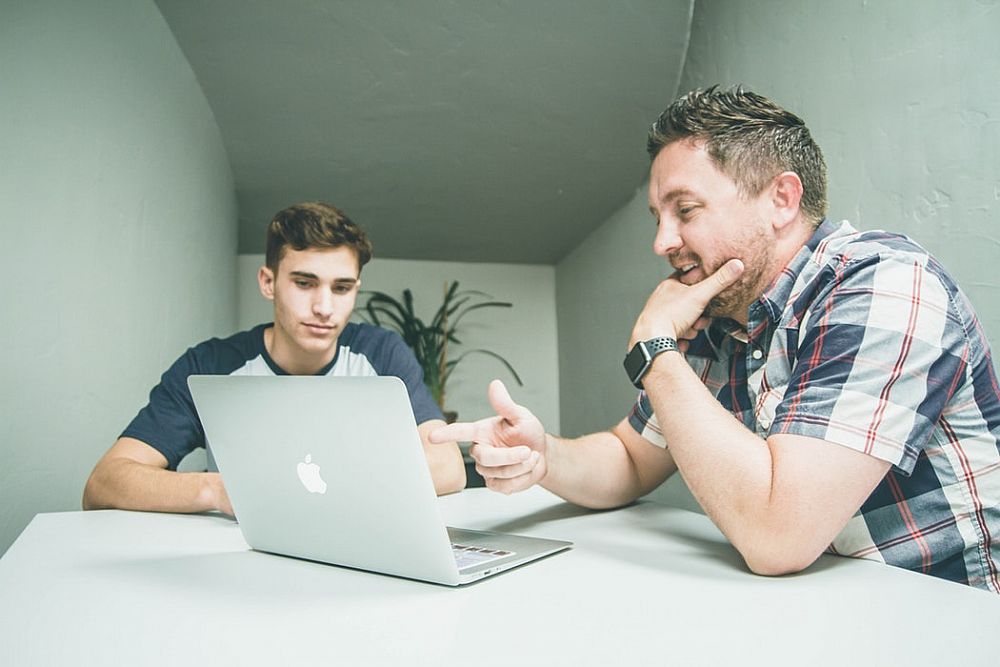 What type of a TEFL teacher do I want to be? I have learned from Unit 19 Teaching Special Groups there are different types of classes. They are Teaching Beginners, Teaching Individual Students, Teaching Children, Business English / English for Specific Purposes (ESP), and Monolingual and the Multilingual Class. Many to choose from and I hope during my teaching career I will be exposed to all of them. But, if I had my choice I would pick Business.
In this essay, I will define what is Business English, describe the types of clients and their needs, program planning, and things to consider. My essay will be primarily based on what I learned in Unit 19 and from internet research. A lot of what I will be writing will be my opinion and interpretation of the materials I have read.
This post was written by our TEFL certification graduate Timothy H. Please note that this blog post might not necessarily represent the beliefs or opinions of ITTT.
What is Business English?
Wikipedia defines it as a part of English for Specific Purposes (ESP) which focuses on vocabulary and topics used in the worlds of business, trade, finance, and international relations. For me, it is a specialized English speaking and writing skills needed by a foreign office/production worker who is working for an international company. I previously worked for an international company where the base language was English. Many of my colleagues were from different countries and most had speaking and writing issues with the English language. These are the people I want to help.
Also Read: Can I choose where I teach English abroad?
Who are your students?
The client range will vary greatly in age and knowledge. Most would probably be an office worker in the finance, marketing, sales, and most likely secretaries and receptionists. Others could be production leaders and some production line workers who have contact with suppliers and colleagues from other countries. Their individual needs will vary greatly from department to department. Some of my only basic English grammar skills whereas others might need more specialized vocabulary. A needs analysis from each individual is essential to determine their English level and how they will be using it in their workday.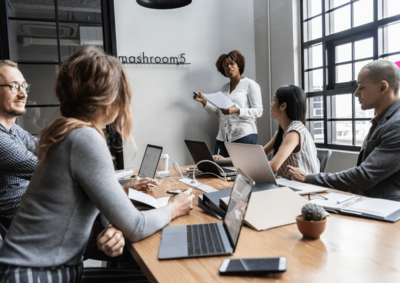 Also Read: Can couples or friends teach English abroad together?
Designing a syllabus
Once the individuals complete the need analysis and it has been assessed, a program or program plan can be created. From my experience in a production company for 20 years, the needs of an office worker differ greatly from a production worker. Basics are the same but a more tailored program plan would need to be developed for the two areas. What might be interesting and beneficial to an office worker might mean nothing to a production worker. Programs not only have to be educational but fun as well to keep up the enthusiasm.
Also Read: Are online TEFL courses valid?
General evaluation
There are also things to consider, not only with the evaluation of the students but with the company as well. Finding out as much as you can about the company is vital when finalizing the program. Finding out about the meeting room facilities, work schedules, are there shifts, course times, contacts, etc. Also important is the individual's position in the company. Are they group managers, mid-managers, group leaders, salesman, production workers, secretaries, or receptionists. Everyone should be treated with respect but being aware of their position in the company could avoid possible conflicts.
Also Read: Do I need a TEFL certificate to teach abroad?
Chinese experience
In closing, teaching Business English is my goal. My former company as I stated earlier was an English based international company. I worked IT Production and always tried to help my production colleagues with their English even though I did not know how to teach English to foreign learners. This course has taught me a lot and I look forward to sharing this knowledge with international companies. Completing this course and the on-site course I am taking in Zhuhai, China in October 2019 will bring my goal to reality!
Do you want to teach English abroad? Take a TEFL course!
Apply now & get certified to teach english abroad!
Speak with an ITTT advisor today to put together your personal plan for teaching English abroad.
Send us an email or call us toll-free at 1-800-490-0531 to speak with an ITTT advisor today.
Related Articles: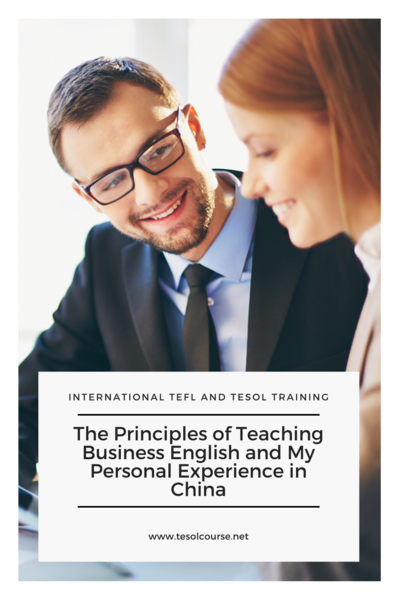 ---
---