The Importance of New Technologies in the Classroom
When we talk about modern education, what a student wants the most is a good classroom and a good experience. With advancements in science and technology, there is a lot of things to expect in the education sector. Incorporating modern technologies in the right mix can lift the spirit of the classroom learning environment. With the convenience, availability, and flexibility offered with new technologies, students would have more interest in learning, sharing and learning new information in day to day basis.
This post was written by our TEFL certification graduate Nacianceno F. Please note that this blog post might not necessarily represent the beliefs or opinions of ITTT.
To answer the question (How important is new technology in the classroom?), I choose three reasons that will help us understand the importance of new technology in the classroom.
1. Convenience
We are living in an era of Science and Technology where most individuals have it on their hands. From smartphones to tablets, laptops and other multitasking electronics devices are rampant nowadays. Students, teachers, parents, and school administrators are the first individual to experience benefits through new technology. Using the newest technology inside the classroom will help the learners, teachers and the school bring the best digital resources on time. Science student can view the Milky way without visiting the museum, Computer science student can predict the effect of global warming by using computer programs. The technology-rich classroom can help teachers differentiate instruction. Trough blended learning, the teacher can create a unique learning environment which can provide real-time interventions.
Most schools worldwide are giving 24/7 services and updates on their school website, school database and online resources. Assignments, projects, and groups discussion can be done online in their own free time. Nowadays we cannot imagine life without technology thus, we can see that it makes life more convenient and simpler than the past. It has a great effect not only in the business sector but also in medical, research, science and most especially in education.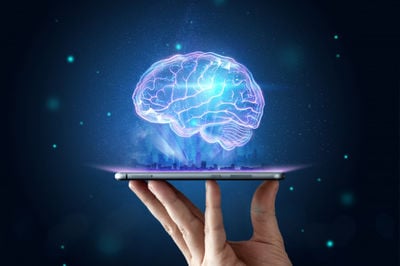 Also Read: How much can I earn teaching English abroad?
2. Availability
Cloud computing is the best solution that will offer robust services from different sectors. Documents can be stored and shared online anytime and anywhere. Most schools have their own school database that helps track records of each kid. 24/7 school websites that will give complete information for visitors, parents, student, and teacher of what is happening in the school. Parents and students can both check updates and grades on their home. Online submission of projects as assignment mage easy for teachers and students. Online drive users can store minimal files that can be shared and used with colleagues.
Stored data, files or projects can be retrieved anytime anywhere as long as you are connected to the internet.
Also Read: 11 Cambridge English Exams You Need to Know About Right Now!
3. Flexibility
Flexibility of new technology is always on the market. From powerful cameras, flat-screen TVs, touch screen gadgets and use of Artificial Intelligence (AI). With that having said, school administrators can always have a good choice of moving from the oldest to the newest hardware and software that is available on the market. For the budget institutions, free apps and programs are always available for the public. Users of different operating systems like Windows, Mac, and Linux have there on an option in terms of what kind of program they can install that will work on their behalf. One program that can be run on a different machine and can be viewed on different screen size is one of the major advancements in technology. A single, cloud-based platform, which all school employees, visitors, students, and parents can access regardless of when and where they are working, delivers this consistency, ensuring everyone can benefit from the same rich applications and features, such as voice calls, chat, online collaboration, and screen sharing.
Do you want to teach English abroad? Take a TEFL course today!
I, therefore, conclude that the newest or the best technology is very important in classroom learning. Both students and teachers can develop skills which are essential in the Digital Era. It offers resources for both the teachers and students, improve engagement, learning is more fun, encourage collaboration and most of all, it offers countless resources for teachers.
Apply now & get certified to teach english abroad!
Speak with an ITTT advisor today to put together your personal plan for teaching English abroad!
Send us an email or call us toll-free at 1-800-490-0531 to speak with an ITTT advisor today.
Related Articles:
---
---