The 11 Most Useful Apps to Travel to Hong Kong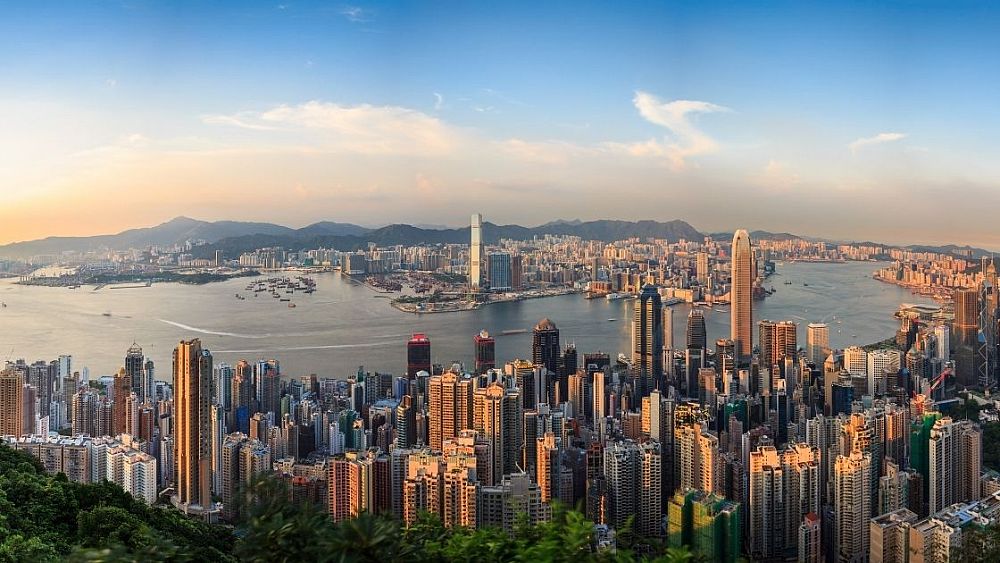 After traveling to a few cities in Asia, I think Hong Kong should be on top of everyone's travel bucket list. The city offers lots of attractions like museums, restaurants, and bars on a 100+ floor of skyscrapers, shopping venues, and even beaches. Going around Hong Kong can sometimes be a struggle, especially during pick hours. So, knowing in advance where to go, what is the right bus to take, or what is the best restaurant to eat in, will make your holiday much more comfortable.
Nowadays, we are lucky to live in the era of mobile apps, where everything we need is a touch away from us on our smart-phone. Hong Kong's attractions are all well-connected with apps to offer a fantastic experience to tourists. Many locals also use those apps. So, it is good to know which are the most useful apps when traveling in Hong Kong.
HKG My Flight
Before you arrive in Hong Kong, you should download the app "HKG My Flight." It is the official app for Hong Kong Airport. It provides the passenger with information about flight schedules and how to navigate the terminals.
It is a handy app, as you don't have to stand in front of the departure screen waiting for your flight to appear, but instead, you can use the app. Also helpful if you are in Hong Kong for a transfer.
Also read: NET Scheme for Teaching English in Hong Kong – How It Works and How To Apply
Octopus
Octopus is the Hong Kong travel card; it can be connected to its app to monitor all your spending. It is widely used in Hong Kong, and it is used for all transportation services you can find - even in some taxis.
The cool part is that you can use it in most shops across the city. So, you don't need to carry much cash or use your credit card all the time, risking to lose it or accumulate currency exchange fees.
MTR Mobile and KMB
The underground train service in London is called the tube, in New York, it's the subway, and in Hong Kong, it is called MTR. To find out the fares, times of departure, and the best connections to reach your desired destination, you can use the MTR Mobile app.
It is interactive and easy to use and a must-have app if you want to use the MTR to get around the city. If you prefer to use the bus, you can use the KMB app, which tells you where the bus stop is and what time the bus is coming.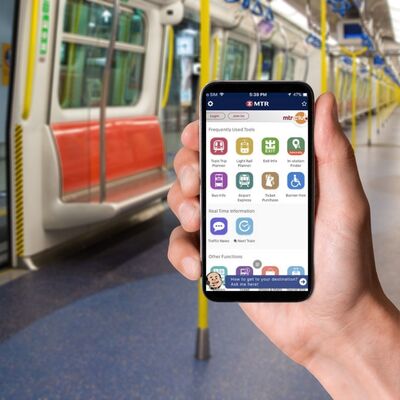 Take Taxi - HK Taxi Translator
This is one of the most useful apps when traveling in Hong Kong by taxi. Even though English is widely used in Hong Kong, many taxi drivers don't speak English well. This app is quite similar to Uber, except for ordering a taxi. Its main feature is that you can select your English destination and instantly translate it in Cantonese, ensuring that the driver knows exactly where you want to go.
HK ImmD
If, for any reason, you have to go to the immigration offices during your stay in Hong Kong, you better download the "HK ImmD" app. The queue at Hong Kong offices can often be overwhelming. This app can help to understand how long you have to wait at immigration. Using this app does not only save you time, but you can also organize your travels better.
Also read: Teaching English in Hong Kong - The Salary and Budget Guide
Openrice
Openrice uses the same concept as TripAdvisor. It allows you to check what restaurant or bar is around you and how people rate it. I love this app because it makes it easy to look for an authentic Cantonese restaurant loved by locals.
The downside, the app is mostly in Cantonese and there are not many reviews to read in English. However, you can get a pretty good idea of the comments when looking at the emojis they use: the yummy face emoji means good, a yellow circle with OK in the middle means average, and a crying face emoji means not good. This always proved to be a good strategy for me, personally!
Wolipay
Wolipay is another app like Openrice or Trip Advisor. The main difference is that Wolipay (unofficially) has been created for political purposes to show a shop's political views.
When you open the app, you can see shops of any kind popping up on the map. When you click on them, you will see a yellow, green, or blue ribbon. The yellow ribbon means the business is owned by someone that supports the recent Hong Kong protest (pro-democracy). The green ribbon means the shop owner hasn't expressed his/her idea about the protest and, if the ribbon is blue, the owner doesn't support the protest but supports the Chinese government.
Also read: 5 Reasons Why You Should Teach English in Hong Kong
Eatigo
One of the useful apps when traveling in Hong Kong you should download is Eatigo. This app allows you to find and book tables in restaurants with discounts ranging from 10% to 50% off. You will just have to show the restaurant's code, and you will receive your bill already discounted.
Klook
Klook is a convenient app if you are planning to visit Hong Kong's attractions and take tours. It provides you with a list of things to do in the city at a more reasonable price, including the train from the airport to the city. It's cheaper booking through Klook compared to buying a ticket at the ticket office.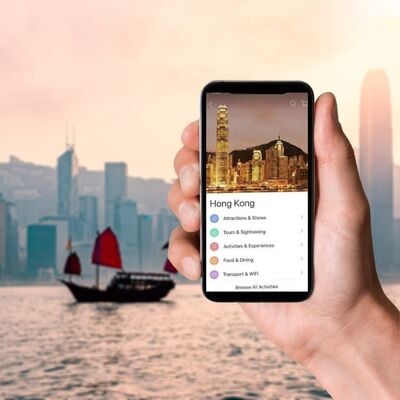 Hong Kong Typology
If you are an architecture lover, Hong Kong typology is for you. This app provides you with all the different building styles that Hong Kong offers. You can read descriptions of buildings and navigate their addresses in case you want to go and look at them in person.
Water for free
This has got to be the most useful app of all. With "Water for free", you can find places offering free drinkable water. Hong Kong is quite expensive and has a hot climate. That's why you will probably need to drink often. Instead of buying bottled water all the time, you can use this app to reach the nearest free drinking water fountain and fill up your own bottle! Not only great for your wallet but also the environment!
Get ready for Hong Kong; it is worth a visit.
Whether you are visiting Hong Kong for a few days or a few weeks, don't let the days pass without exploring everything you can. Hong Kong can be positively surprising. It is packed with nature reserves, beautiful beaches, and tasty food, plus the people are lovely and helpful. If you use the apps mentioned, you will have a smooth and comfortable holiday.
Apply now & get certified to teach english abroad!
Speak with an ITTT advisor today to put together your personal plan for teaching English abroad.
Send us an email or call us toll-free at 1-800-490-0531 to speak with an ITTT advisor today.
Related Articles:
---
---