The 11 Best Places to Visit in Saudi Arabia
Saudi Arabia has a rich cultural heritage. The old historical buildings, different types of beaches, and deserts distinguish it from other countries. If you come here, you will find yourself enjoying hiking, camping, swimming, and exploring historical buildings and castles. The following are the 11 best places to visit in Saudi Arabia.
1. Jabal Hassan Island
If you like quiet and exotic beaches, you are in the right place. Clean white sand all along the coast and slow blue waves, gives you the just the right amount of peace. You may also like to go boating and spend days in the nearby hotels. The best part is that it's not at all crowded. It is clean and exotic.
2. Al Duqm Beach
Al Duqm beach is known for its clean, soft sand and turquoise waters. Its long coastline offers an amazing view of the Arabian Sea. We may enjoy water bathing and take rest under the shades of palm trees. You just don't want to move from this place. Simply heaven on earth!
3. Al Zuraib Castle
We hear a lot about castles through fairy tales since childhood.
Al Zuraib Castle gives a golden opportunity to actually observe it with your own eyes. It was built hundreds of years ago. It has many water wells and residential units. People come to observe its mysterious old architectural design.
4. Ibrahim Palace:
Qasr Ibrahim is a historical castle and fort located in Hofuf, Al-Hasa, Eastern Province, Saudi Arabia.
It is famous for its beautiful interior and architectural design. It is known for its unusual architecture from the Ottoman period.
5.Wadi Khamal
Wadi Khamal is a beautiful place located in the North of Yanbu. It attracts thousands of wild nature enthusiasts every year because of its flowing streams, greenery and mountainous landscape.
Its stunning scenery attracts hikers and campers from all over also because of the mild climate. Especially during the spring and winter, this place becomes hard to resist.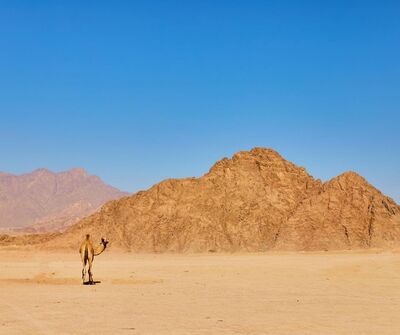 6. Yanbu-Al-bahr
Yanbu is a port city on the Red Sea coast of western Saudi Arabia and Yanbu Al-Bahr is located in the north of Yanbu. It is one of the most beautiful coastal areas that feature diving centers, different exotic resorts, and marinas presenting fishing cruises and other sea trips. Yanbu is truly a treat for fishing lovers.
7. Al Wahbah Volcanic Crater
About 250 km away from Taif City, Al-Wahbah is in the middle of a desert. It is a huge volcanic crater with a salt field located in its center. What's interesting about this place is its 820-ft-deep crater which takes skilled hikers about two to three hours to get down to the bottommost and back up again. It's a famous camping spot and a great adventure opportunity for active people.
8. The Ancient City of Mada'in Saleh
Madain Saleh is the most extraordinary place to visit in all of Arabia. Because of its importance, UNESCO listed it as a World Heritage Site in 2008. Mada'in Saleh was the second largest city of the Nabateans, a group of people who settled across ancient Arabia and the Jordan Valley until their empire was occupied by the Romans in 106 CE. Today, you may see 130 different tombs, small pre-Islamic amends, and some model houses.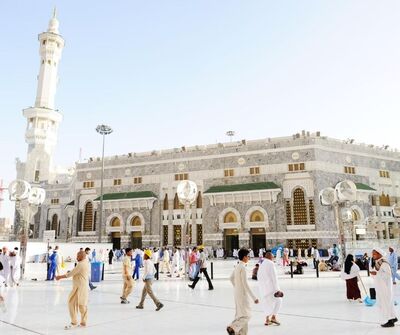 9. Murabba Palace
Murabba Palace was built just outside Riyadh by King Abdul Aziz. It was named "Murabba" (meaning cube) due to the area it is covering. It is a huge castle with 32 rooms and 2 stories. It is a complex of different buildings, including the main court of the king. In 1999, this castle was renovated and converted into a museum. It is a must place to visit whoever is interested to see old civilization and architecture.
10. Kingdom Tower
Kingdom tower is one of the most stunning landmarks in Saudi Arabia. It is a beautiful modern skyscraper consisting of 99 stories. It is 302.3 m tall, which makes it the tallest building of Saudi Arabia. If you go to the top of the building, you can see the whole city. It is known for its modern architecture and outstanding design. Most of the stories in this building consist of hotels and important offices. The main attraction is its vast shopping mall. The amazing ambiance of its hotel gives an unforgettable experience to its visitors.
11. Edge of the World
The most amazing experience of looking at the world can be achieved by standing at the "Edge of the world". It is a 800-km-long stretch near Jebel Tuwaiq Escarpment and a popular desert trek in Riyadh. It can give you a perfect day tour because of the spectacular scenery and unforgettable experience.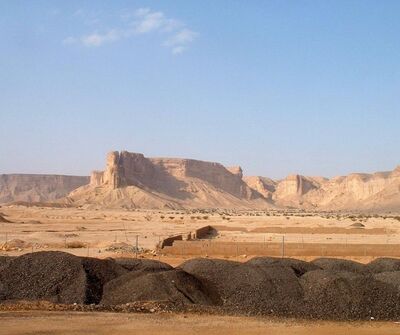 When will you visit Saudi Arabia?
To conclude, I would like to say that Saudi Arabia is a beautiful country with great sites and attractions for visitors. It has a never-ending list of mind-blowing resorts and hotels that give you memorable experiences. Even the people who live here, like me, never get short of ideas for trips and vacations.
Apply now & get certified to teach english abroad!
Speak with an ITTT advisor today to put together your personal plan for teaching English abroad!
Send us an email or call us toll-free at 1-800-490-0531 to speak with an ITTT advisor today.
Related Articles:
---
---