Teaching in South America: The Pros and Cons
With an emerging economy and a globalized society, is there a better choice than the continent of South America to work as an EFL teacher?
The cultures of South American countries are welcoming and warm. As a continent, they are known for their sensual dances, delicious food, and friendly people. This region is also recognized for its exotic flora and fauna. However, the chances for an EFL teacher to get rich working in South America are limited. While the wages in this part of the world aren't favorable for saving a lot of money, it's still enough to live comfortably as the cost of living is relatively low.
Below, we explore the most significant pros and cons of being an EFL teacher in South America.
Pros
1. Picture Perfect Voyages
The most ecologically and geologically diverse places in the world are located in South America. The stunning landscapes and marvelous historical sites are enough for any person to be drawn towards the countries within this continent.
For all the EFL teachers who are adventure fanatics, there are countless tourist attractions. Whether it be the spectacular Iguazu Falls on the borders of Argentina and Brazil, or hiking the Inca archaeological ruin, Machu Picchu, in Peru. Trekking the Torres Del Paine National Park in Chile, or simply taking a cruise along the Amazon River. There's always something thrilling and unique to experience. Most of these zones are filled with rare, - and - quite often -, endangered species.
South America has it all. With its beautiful beaches, volcanoes, mountain waterfalls, and the famous Amazon Rainforest. Some of the most absurd and extraordinary wonders of this planet exist in this region.
2. Cuisine
South America is the ultimate place for all foodies. Argentina, Brazil, and Peru are among the most famous for their delightful gastronomy. From fresh tropical fruit to mouth-watering seafood. Their dazzling array of cuisines include; ceviche, steaks, arepas, chicharrón, and anticuchos - which are unique to this region.
Let's not forget their rich and flavorsome wines. Both Chile and Argentina produce some of the most famous and premier rated wines in the world! These same two countries are also known for their marvelous vineyard tours whereby it is possible to get drunk during a wine tasting. Then there is the legendary Pisco Sour, both Peru and Chile have claimed ownership, however, they are both made and taste differently.
The region is a known paradise for anyone who loves to indulge in great food and beverages.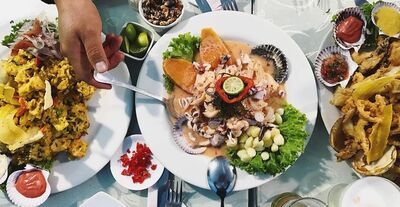 3. Plethora of Cultures
The people and the culture of South America are among the warmest in this world. It makes all the difference to be an EFL teacher in such an open and outgoing environment. The job becomes more interactive and rewarding. There are continuous positivity and vibrancy within the cultures in this region that make it irresistible!
The opportunities are endless to become familiar with the indigenous people and their beliefs in South America. Particularly in Bolivia and Peru, where you will often encounter the locals wearing their colorful native dresses and hear different indigenous languages being spoken. Many of these people still practice the religious ceremonies of the Mayans and seek healers for medical treatment.
They usually say that any form of dance is known to be a cultural pride and tradition. That's no exception for South America. They're home to the famous Brazilian Samba and Argentinian tango - and many more. A great way to get personal with the customs in South America is to attempt a bit of dancing, or a lot of dancing!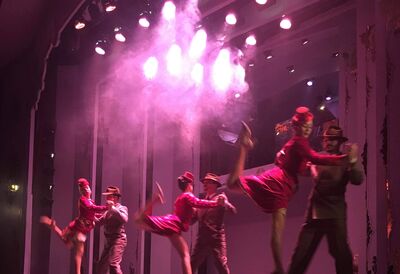 4. The Latin Way of Life
In South America, the way of life is very laid back. The workaholic lifestyle is unheard of in this region. There are usually no fixed times for lunch breaks and many short work weeks. Although many of the larger cities in countries such as Chile and Uruguay are becoming increasingly firmer in their work routine; a more modest and relaxed pace of life is still relatively easy to find in this continent.
Cons
1. Inefficiency and Poor Infrastructure
Things in this continent tend to move at an unreliable and slower pace. As mentioned earlier in the pros, life here is quite laid back but this quality can also be considered a con!
Government requirements and procedures are constantly changing. It is easy to become frustrated at how things are done and how long it may take to accomplish what should be a fairly simple job. At least eighty percent of the region has contaminated water sources and most of the roads in South American countries are poorly maintained.
2. Salary
This region is one of the most difficult regions to earn a good salary, not even the average salary in these countries will be conducive to save any sort of money for the long haul. So if that is your objective, then being an EFL teacher in South America isn't for you.
However, teaching salaries do vary within the continent. It can be as little as $500 per month, teaching for a language institute or as much as $2,000, teaching for a university. Though, generally speaking, South American teaching opportunities aren't the highest paying.
So, Are You Ready To Teach in South America?
Imagine living in one of the most captivating and diverse parts of the world.
You will have the opportunity to learn a new language, you will experience the enchanting flavors of South American cuisine, all while traveling around the continent. The experience you will gain as an EFL teacher on this continent will be an exciting and self-fulfilling one. If you are in search of a cultural and enlightening experience, - not to get rich, - then South America is for you!
Apply now & get certified to teach english abroad!
Speak with an ITTT advisor today to put together your personal plan for teaching English abroad!
Send us an email or call us toll-free at 1-800-490-0531 to speak with an ITTT advisor today.
Related Articles: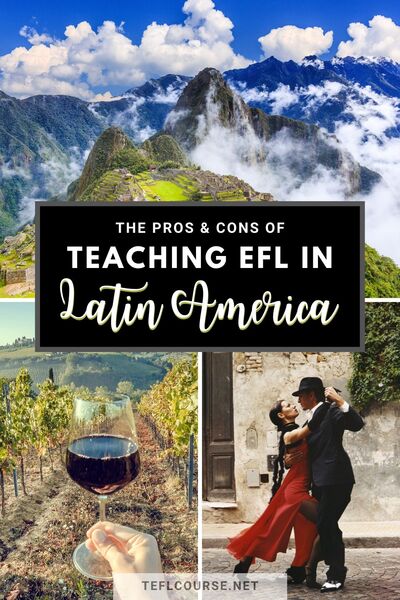 ---
---