Teaching English as a Non-Native Speaker
Can a non-native speaking English be a TEFL teacher? Generally, employers will consider candidates from Us, Canada, England, and Australia for their hiring position. Therefore this may imply some difficulty to who is trying to establish a career teaching path. The answer to the question is YES!
This post was written by our TEFL certification graduate Angela S. Please note that this blog post might not necessarily represent the beliefs or opinions of ITTT.
Benefits
Despite all the difficulty, a non-native may encounter, the knowledge and experience can be proven by bringing new tasks and ways of learning English interestingly. One advantage of being a non-native English speaking is using a learner model; in general a non-native will face a lot of difficulties while learning English and using their experience in the context of teaching, they have a high level of understanding pertaining problems faced by students and how they can be overcome. Effective teachers are those who use their skills for effective teaching. Another aspect to consider is the level of the learners in the classroom. If students have poor comprehension of the target language, most likely a bilingual teacher can better relate especially if he or she has been raised in the same culture of the class. This could be very beneficial and offering a deeper understanding of the grammatical aspect.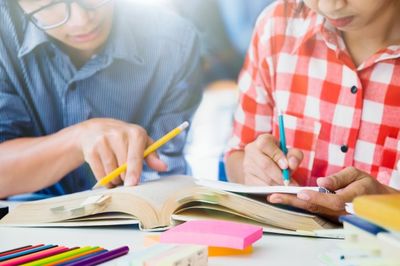 Also Read: What is the TAPIF Program for teaching English in France?
Second Language Experience
It is extremely important to learn English as a second language, however, if a non-native teacher is qualified, and has an excellent English ability can be just as valuable as a native speaking teacher. Accent should not be an issue unless it interferes with understandable pronunciation. This can apply to native and non-native speakers alike, as an example can be a person coming from Scotland who can have a different accent form someone coming from London.
A non-native speaker who can have an understandable and clear pronunciation for the students. For a successful outcome, teachers should work as a team. Native and non-native can share their skills and abilities to make a great team and develop a good working relationship. Establish a good rapport with students is crucial. It will create a cohesive and effective learning environment no matter where you come from. Being confident and enthusiastic will help to understand students' needs and be able to make learning fun.
Also Read: How to find a job teaching English in France?
Native vs. Non-Native
Fundamentally, there will always be a good and bad teacher irrespective of their first language or culture. Therefore, teachers' ability to engage and motivate students and their effectiveness in providing them with the platform to develop their English skills. In addition, professional non-native English teachers can be in many ways a helpful model for the students when it comes to what works and what doesn't since they have been through the same process of learning a second or more language. This can be particularly important for beginner students who require more directions in their studies.
Do you want to teach English abroad? Take a TEFL course!
Taking a non-native teacher as a role model for students perhaps could be the best way to assure themselves they can also achieve fluency if they work on it. Although the teacher represents what the English learners want to achieve.
Apply now & get certified to teach english abroad!
Speak with an ITTT advisor today to put together your personal plan for teaching English abroad.
Send us an email or call us toll-free at 1-800-490-0531 to speak with an ITTT advisor today.
Related Articles: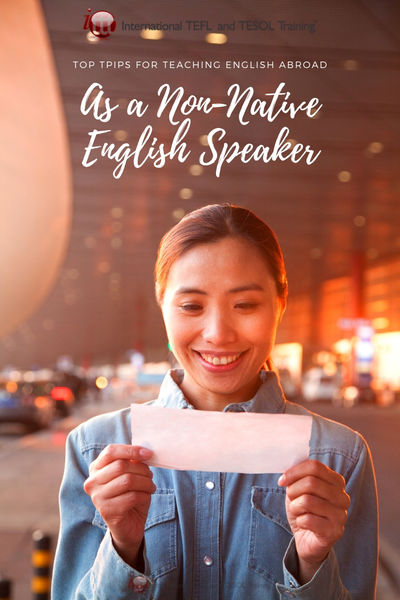 ---
---