Teaching at a University in China
China is an incredibly popular country for English teachers. Teaching in China is in high-demand, and there are many perks to working in such a large country. Options include teaching children and adults privately, as well as becoming an instructor in public schools. If an English teacher decides to teach at a university in China, there are key considerations to learn about before making the move.
This post was written by our TEFL certification graduate Priscila E. Please note that this blog post might not necessarily represent the beliefs or opinions of ITTT.
State Institutions
At most public universities in China, public funding will limit the pay and resources available to English teachers. Wages are often less than private options, as well as funding for supplies. Grading homework and prepping for the class is mostly performed outside of class, so more time is spent on less money. There are often fewer benefits when working at a public university, although many campuses do provide an apartment on campus. In contrast, language schools and private organizations often reimburse travel and housing, and medication may be included.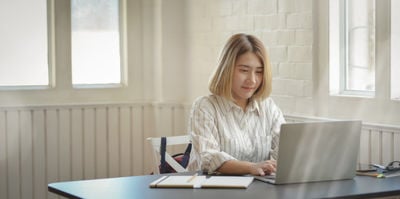 Also Read: How much can I earn teaching English in China?
Contract Duration
Teacher contracts are often for only one semester, so that can work for or against the instructor. Teachers may have to reapply for the same position each semester, or they can continue traveling to other cities with different opportunities. When applying for the positions, interviews are often conducted over skype, but at smaller schools, teachers may need to apply in-person.
Benefits
When teaching at a university, more freedom is given to instructors for lesson planning. Classes are often more well-rounded than if an instructor were tutoring or working at a training center. More can be taught about Western world customs, and many topics can be discussed. There is also the potential for more freedom in the schedule of classes. At universities teachers typically teach 8 classes, so teachers often teach only three days a week. In comparison, at many language schools, instructors work a typical 9-5, Monday-Friday schedule.
Also Read: Top Mistakes to Avoid in the Classroom While Teaching English Abroad
Students' Level
Teachers also need to consider the background of the Chinese students' learned English. University English is normally called Oral English in China because it focuses on spoken English. Chinese students study reading and writing up until high school, and that is what is studied for their college entrance exams. By the time the students are in college, few can speak English well.
There are numerous perks to teaching university students. Most of the students want to learn and do well in their classes because school performance is so competitive. Other than an initial shyness, there are few behavioral problems reported by teachers in universities. Teachers also have the freedom to get to know their students better and take part in activities outside the classroom. College allows a more personal connection to students, and if living on campus, it provides an easy way for teachers to establish relationships.
Do you want to teach English abroad? Take a TEFL course!
Working at a university in China is a wonderful opportunity, and China is in constant need of English teachers. When considering which age group and environment to pursue, teachers should look at expected benefits, time commitment, and student experience. Teaching English at a university provides unique benefits and opportunities, so contemplating the points discussed above is crucial in deciding if this is the right opportunity.
Apply now & get certified to teach english abroad!
Speak with an ITTT advisor today to put together your personal plan for teaching English abroad.
Send us an email or call us toll-free at 1-800-490-0531 to speak with an ITTT advisor today.
Related Articles: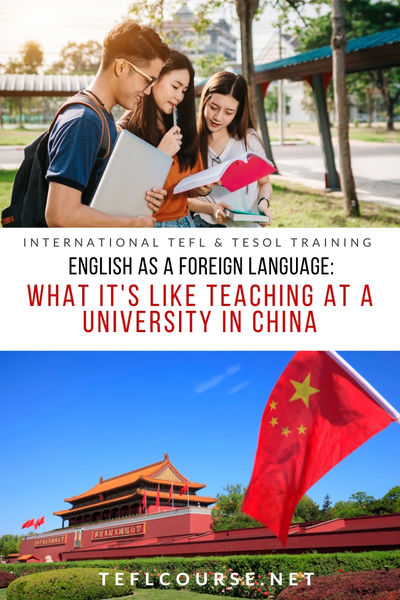 ---
---