Teachers Never Stop Learning - A TEFL Alumna's Thoughts on Being a Teacher
My teaching experience began in a whirlwind. I graduated from college a semester ahead of my class, married, lived with my husband in my sister's basement for two months, and moved to South Korea. We had no idea what to expect. Sure, we'd read the blogs, talked to the director of our school, and even talked with people we know who had lived and taught in Korea. It still didn't fully prepare us for what to expect, how amazing it would be, and how hard. We lived in South Korea for 19 months teaching three through seven year olds daily and first through third graders several times each week.
This post was written by our ITTT graduate Sarah S.
When we first moved to Korea, our head teacher had to teach us how to teach EFL. She had her certification and did her best to give us some ideas. She taught us how to make lesson plans, how to engage students, and how to make learning fun. I borrowed a lot of her ideas in my beginner preschool classes and began to develop my own. Preschool classes in Korea are a lot like kindergarten classes in the States. The little ones are expected to know how to read and write by the end of the year. Amazingly, they are fully capable of doing so. Before school started, I made a wall devoted to our "circle time." Every morning the students would come into class, put their backpacks away, and sit at their tables. Then, I'd have everyone come to the wall, and we'd have "circle time." I would ask how everyone is doing, reviewing basic vocabulary, and working on the daily vocabulary, such as the day, date, weather, etc. After "circle time," we'd move on to reading, writing, math, and specials, such as music, gym, cooking, and art. The preschool students were always enthusiastic, loved to learn, loved to have fun. I formed special bonds with my students.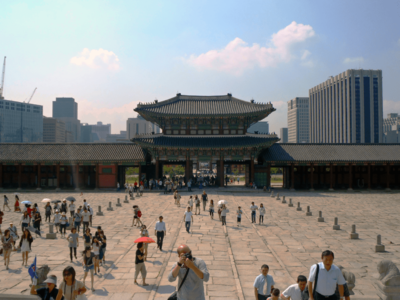 Several afternoons a week we had elementary students come to our school for an hour of English. These classes were much different from the preschool classes. They were less interactive and more focused on book learning. We still could have fun sometimes, but it was important for each student to know the vocabulary, understand the content of the book, and be able to test well when exam time came. The students came to us after a full day of their regular school and were much less likely to want to sit and learn. It was important to motivate and inspire these students. Even though they were tired, they could still have fun trying to figure out the vocabulary. The stories that we learned together were also fun and some could be acted out. I learned different ages requires different teaching styles.
Fast forward to the present time. My husband, our four children, and I live in the Dominican Republic. I am teaching a seven year old girl twice a week. She is a beginner and attends school all day before I teach her. She is shy, not used to English, and not comfortable learning in a one-on-one environment. I am learning as well. A teacher never stops learning. I hope to find more students to teach, maybe in a group, at a school, or one-on-one. I will remember everything I learned in Korea and from ITTT. I will utilize these skills and care for every student that comes my way. Sometimes, I'm not sure who learns more in a classroom, the student or the teacher, but I am thankful for the opportunity to share English.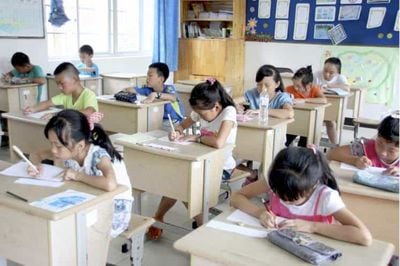 Are you ready to teach English abroad?
Apply now & get certified to teach english abroad!
Speak with an ITTT advisor today to put together your personal plan for teaching English abroad.
Send us an email or call us toll-free at 1-800-490-0531 to speak with an ITTT advisor today.
Related Articles:
Listen to this blog post
---
---