Self-Assessment as a Central Part of Your Teaching Success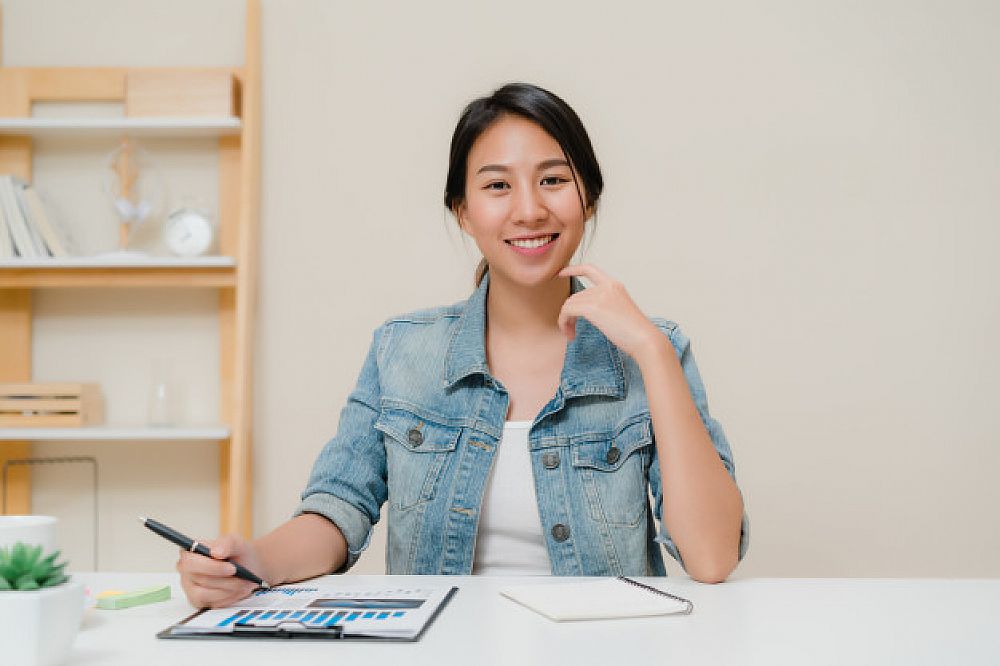 Self-assessment is a process through which teachers get to evaluate their work, learning and teaching progress. Self-assessment is a valuable learning tool as well as part of the general assessment process. Teacher self-assessment is important for the following reasons.
This post was written by our TEFL certification graduate TIEMAKO N. Please note that this blog post might not necessarily represent the beliefs or opinions of ITTT.
1. To improve students' learning and the teacher's teaching:
It is not enough to just teach the content as it is or as you know it. Self-evaluation is very important because it allows teachers to objectively assess not only their contents/knowledge but the way they teach it. This is an important step because students deserve updated teachers and updated knowledge and the teachers should be responsible enough to give their students the best.
2. To know your strengths and weaknesses:
teachers need to know their strengths and weakness so they can solidify their strengths, learn from and work on their weaknesses, all of which can only be possible through self-assessment.
3. To check what is going on well and what to change:
Self-assessment is also important to know what the teacher is doing right and to maintain it for the continued success of the students. It is also important to know what is going wrong so the teacher can immediately remedy the situation and this can only happen through the self-assessment to determine the root cause of the problem, or what the teacher could have done differently.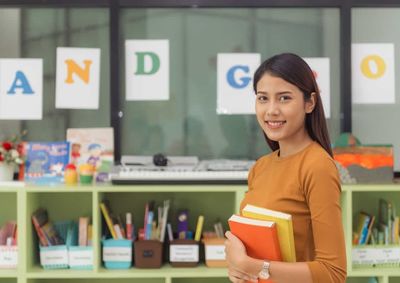 Also Read: 4 Strategies for Building Cultural Awareness in the Madagascan Classroom
4. To determine the fulfillment of expectations and how to improve them:
Looking to the future sometimes means turning back to past actions. Teachers start the year with the hopes of taking their students to pass the finish line and in the end, teachers need to assess their journey, congratulate themselves for a job well done or encourage and improve themselves by taking online classes and refresher courses to make themselves better teachers.
5. To remind teachers of what is important:
it is easy for teachers to start going through motions in the classroom. Stress, fatigue, and numerous other factors can drive teachers to it. However, engaging in self-assessments forces teachers to see how they handle situations and helps them to continue to grow as professionals.
Also Read: Do TEFL certificates expire?
6. To fight the teacher rut: it is very easy to become complacent as teachers at points of our careers:
Surviving the first few years in the classroom can be extremely stressful. Mastering classroom management, changing standards and the constant scrutiny of administration and parents. It is easy for teachers after a while to continue doing things in the same way and that is why teachers need to evaluate themselves to see what they can do differently to grow professionally.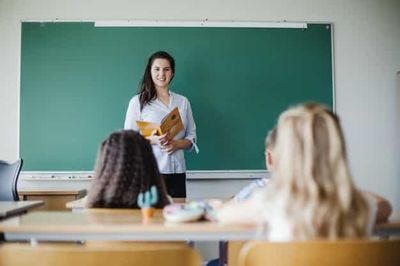 7. To build teaching skills:
Teachers occasionally teach students that failure is part of growth. This is also true about teachers. If teachers don't evaluate their successes and failures they can't grow as teaching professionals. Self-evaluation prevents the danger of repeating the same mistake over and over again.
8. To find solutions from teaching challenges:
Teachers deal with new challenges every day in the classroom, sometimes they are handled nicely and other times poorly. To be in total control, Teachers need to be good at handling the day to day challenges and the only way to get better at it is for teachers to evaluate themselves and learn from their mistakes.
Also Read: Can I teach English as a foreign language in Russia?
9. To build deep and meaningful relationships with students:
To motivate and inspire students to do their best and love learning, the teacher needs to have meaningful relationships with the students. Like all relationships teachers need to put in the work, evaluate themselves and make sure they are doing everything possible to make their students comfortable and happy.
Do you want to teach English abroad? Take a TEFL course!
Teacher self-assessment is an important and powerful technique for improving achievements and there are many ways for teachers to self evaluate formally or informally or from simple checklists to forms prepared by specialists online. Teacher self-evaluation is a vital part of the teaching-learning process. Teachers should always remember that the students deserve the best from the teachers and it is the responsibility of the teachers to provide the best for their students.
Apply now & get certified to teach english abroad!
Speak with an ITTT advisor today to put together your personal plan for teaching English abroad.
Send us an email or call us toll-free at 1-800-490-0531 to speak with an ITTT advisor today.
Related Articles: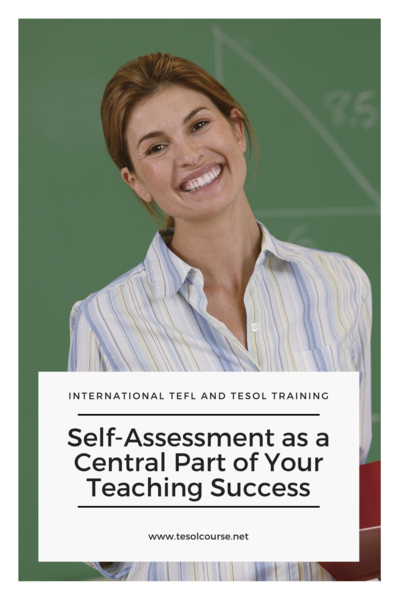 ---
---