Parental Help in Students English Learning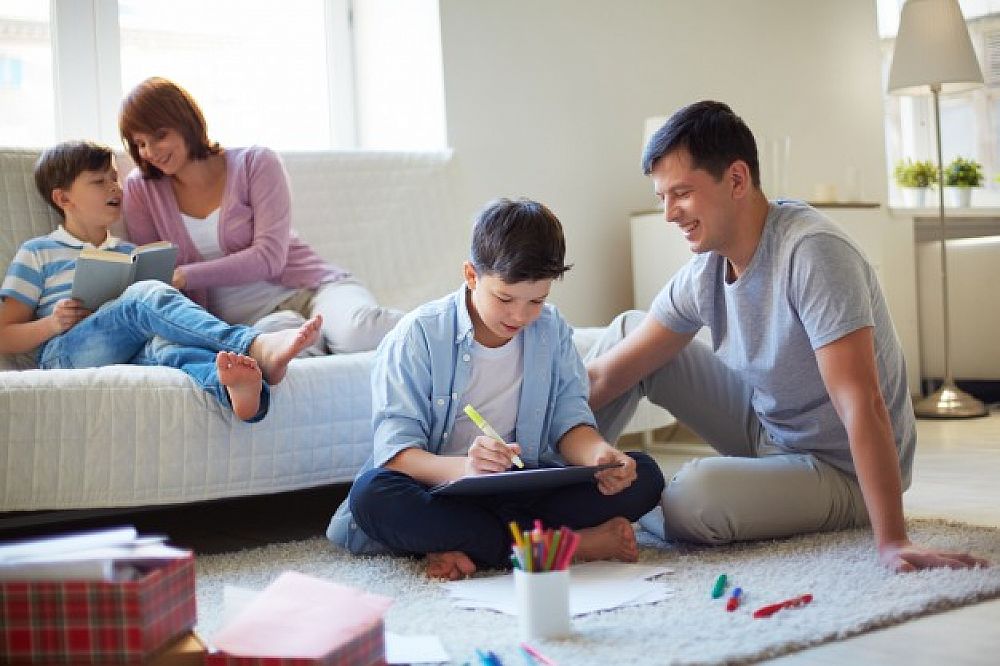 In the Chinese area, English as a compulsory course in school has to be learned by students for years. Since the government has strengthened the importance of English in Gaokao (College Entrance Examination ) these days, every Chinese family wants their children to start on English learning as early as possible. There is no need to highlight the importance of English to a Chinese family at all.
Table of Contents
Apply for online English course
Do you want to teach English abroad? Take a TEFL course!
This post was written by our TEFL certification graduate Xiaoyu Z. Please note that this blog post might not necessarily represent the beliefs or opinions of ITTT.
However, the parents' English levels are different from each other leads to different ways to help students to learn English.
For the parents whose English is not good enough or even have no English grounding at all to tutor the students, they tend to find a professional English teacher to teach their children on English learning.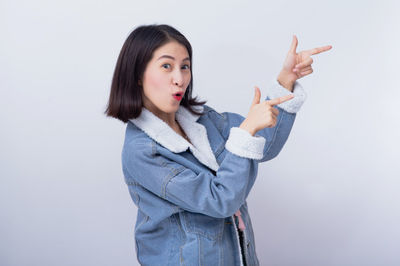 Bilingual daily life
Some parents have a higher education level than others. They may want to teach the students themselves. Some may even use bilingual communication in their daily life which makes their children speak English naturally.
Despite the parents' English level, there are other things parents can do to help their children.
Create English surroundings
They play English stories at bedtime, they play English nursery rhyme all the time. All in all, they try to create an English atmosphere around their children to let them get familiar with the pronunciation, accent, and intonation of native speakers.
Also Read: Differences Between Mother Tongue and a Second Language
Apply for online English course
Depending on the booming online English course, many parents may give their children some help by applying the online course to attend the one-on-one class with English native speakers. This is a good way for the students to speak English as most of the teachers cannot speak the students' native language at all, and if the students want to communicate with the teachers, they have to use English to express themselves.
Find a foreign teacher
As China developing well in these years, many foreigners come to China to be a foreign teacher. Many parents would love to let their children learn from foreigners, the same reason as they apply for online English courses. However, some areas have large population mobility within the foreigners, which makes it hard to find one teacher to teach for many years in one area.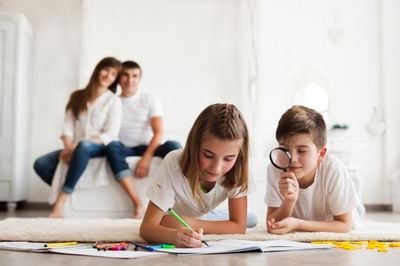 Be a good example
More and more parents now realize the power of a good example. Many more parents would learn English with their children, so they take notes during the class at the back seats of the classroom together with their children. They would recite the vocabulary together with the students. One of my students is trying to apply to Cambridge University in 2020. The most difficulty she is facing now is the IELTS score. Though she works hard every day, 7.5 is still a "hard to reach" point. Her mother is attempting to learn IELTS together with her now, 200 vocabularies to memorize every day, tons of reading materials every day. Her mother does all the homework the same as she does. It is not hard to say she has had a great improvement these days.
Also Read: What is the difference between TESOL and TEFL?
Regular reading
Another good way to help students to learn English is through regular reading. Parents can help by providing accessible books to their children. Parents themselves can read regularly every day and be a good example of the reader to their children to imitate.
With all the efforts parents have done, they may ensure the students are well-prepared for school.
Communicate with teachers
When they get into school, parents may communicate with teachers so that to track the learning states of their students. A teacher may give parents some advice on English learning about the student.
Do you want to teach English abroad? Take a TEFL course!
Apply now & get certified to teach english abroad!
Speak with an ITTT advisor today to put together your personal plan for teaching English abroad.
Send us an email or call us toll-free at 1-800-490-0531 to speak with an ITTT advisor today.
Related Articles: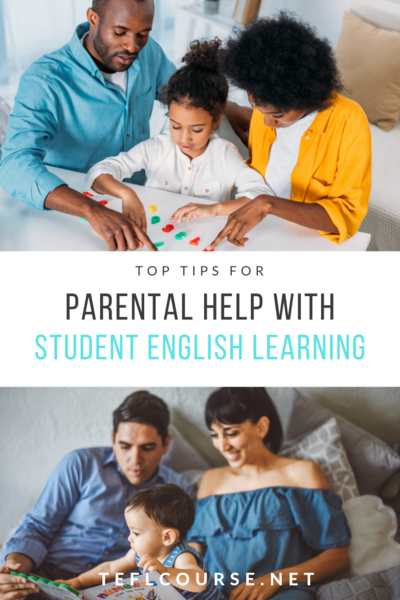 ---
---