5 Weekend Trips You Have to Take While Teaching Abroad in Tokyo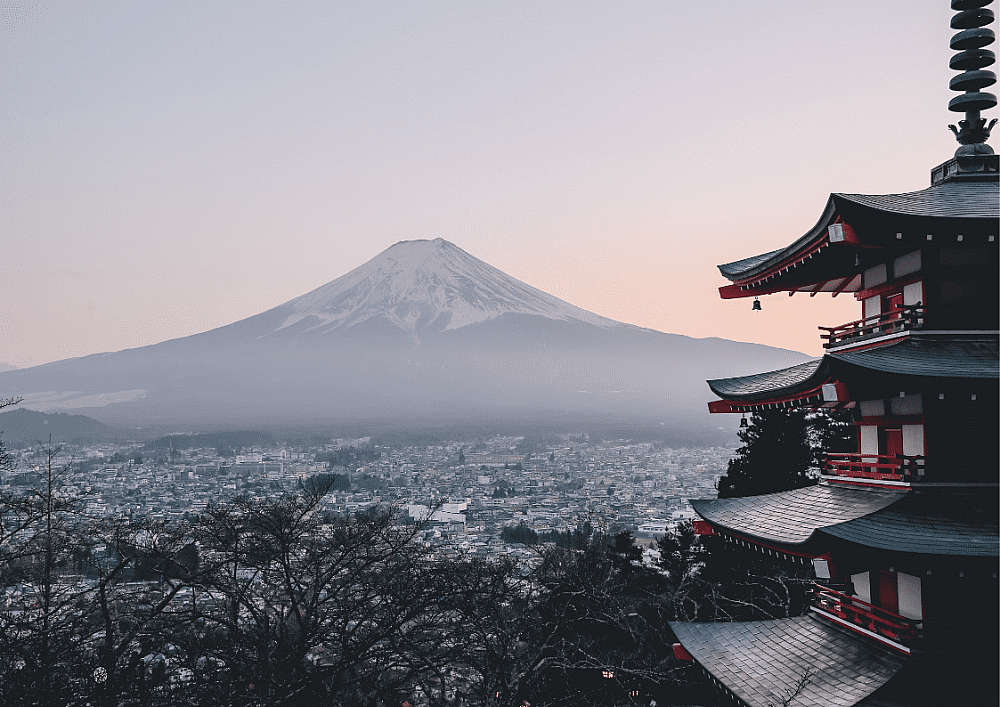 Tokyo is a dream city for many people who aspire to live abroad. It is modern yet traditional, and a vibrant culture of food, fashion, and popular media among other things ensures that it has something for everyone. For all its excitement, however, Tokyo is only one part of Japan as a whole. Each area of the island nation holds a distinct culture of its own, offering a myriad of experiences for travelers. Luckily, those who teach English in Japan have easy access to the country's major airports and extensive bullet train lines, meaning they can access almost anywhere else in Japan within a few hours. While living in Tokyo make the most of your experience abroad, and try checking out some of these must-see destinations.
Table of Contents
Soak in the hot springs at Hakone
Experience winter sports in Nagano
Explore Japan from the turn of the century in Inuyama
Visit a castle from the big screen in Himeji
Climb a sacred mountain in Tottori
When are you heading to Tokyo to teach English?
Soak in the hot springs at Hakone
For centuries, Hakone has attracted visitors with its numerous public baths and ryokan (traditional-style hot springs resorts). The mineral-rich waters of these baths provide a number of health benefits, and can be accessed by both overnight guests and daytrippers. Besides its resorts, Hakone is also known for its natural sights. Among these, one of the most famous is the Owakudani volcanic crater. Here you can witness volcanic fumes emerging from the mountains, and on clear days, you can see a view of Mt. Fuji from here. Owakudani is also known for black eggs; chicken eggs which are cooked in volcanic water. The eggs' shells turn black from the sulfur in the water, and eating one is said to prolong one's life by seven years.
Also read: The Japan Exchange and Teaching (JET) Program: All You Need to Know and How to Apply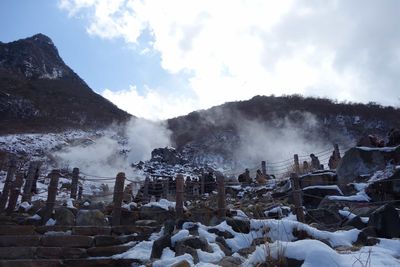 Experience winter sports in Nagano
Best known for the "Japanese Alps", Nagano Prefecture is a paradise for skiers and snowboarders. Slopes of varying difficulty levels are found throughout the prefecture, and other winter sports like snowshoeing and skating are also available. Hakuba, just outside of Nagano City, is a particularly famous destination. Nagano City hosted the 1998 winter Olympics, and the ski jumping stadium built specifically for the games is still in operation at Hakuba. Visitors to the stadium can take a chairlift and elevator to the top of both jumps and take in the same view the Olympians did back in 1998.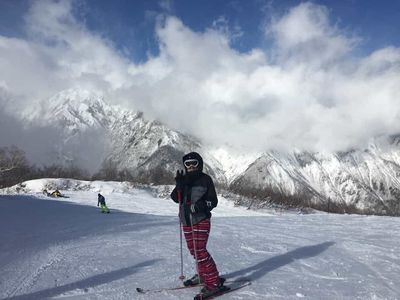 Explore Japan from the turn of the century in Inuyama
After emerging from a long period of isolation, Japan began rapid modernization efforts in the Meiji Era (1868-1912). Many Western influences were adopted, which changed the face of the nation forever. Meiji Mura is an open-air museum that preserves examples of Meiji Era architecture from every corner of Japan. Visitors can try on period clothing, ride Meiji Era streetcars, eat traditional food, and play traditional games within a village of lighthouses, schools, churches, and more that were all once in use. The collection of buildings in this museum includes several Important Cultural Properties and houses of famous figures such as classic Japanese author, Natsume Soseki.
Also read: The 8 Best Countries in Asia for Teaching English Abroad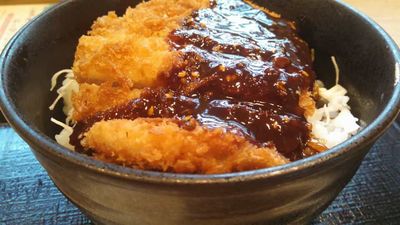 Visit a castle from the big screen in Himeji
Himeji Castle was built in 1609. It is one of only twelve castles in Japan that maintains its original structure and one of five castles designated national treasures. Film fans will recognize this castle from several different movies, including Akira Kurosawa's Ran and Kagemusha, and the James Bond film, You Only Live Twice. With its extensive grounds and stunning white structure, Himeji is widely considered one of Japan's most beautiful castles. Spring and autumn are especially popular times to visit while the cherry blossoms or changing leaves are at their peak. While visiting Himeji you can have tea in the nearby Kokoen Garden or travel just outside of the city to visit another film site, Engyo-ji Temple.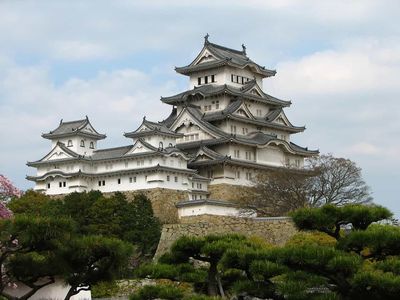 Climb a sacred mountain in Tottori
For thousands of years, climbing Mt. Daisen was forbidden because the mountain was considered a god. Today, the mountain continues to occupy a special place in the hearts of locals, and is one of the most famous mountains in Japan besides Mt. Fuji. From June to September, a variety of trails leading to the summit are open. Any of these can be scaled in the course of a single day, leaving time for the number of other activities Mt. Daisen has to offer.
These include cycling and hiking through some of the oldest forests in Japan, and sampling local cuisine. Daisen beer and vegetarian dishes influenced by the mountain's Buddhist roots are just two local favorites. In addition to the sights of Mt. Daisen, Tottori is also famous for Japan's largest sand dunes, Tottori Sakyu. Here you can try sand boarding and paragliding, or just enjoy the sand and the sea from the seat of the chairlifts running through the dunes. Summers at the sand dunes can get uncomfortably hot, however, so it might be best to visit Tottori Sakyu in early or late fall.
Also read: Top 10 Cities in Asia with the Highest Demand for English Language Teachers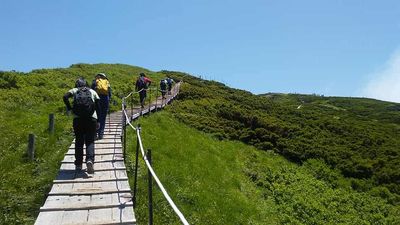 Listen to this blog post
When are you heading to Tokyo to teach English?
All of these destinations are accessible from Tokyo by train, bus, or plane. Using the large number of public holidays Japan offers (usually one three-day weekend a month) it is possible to experience these five sights and more. However long you stay in Japan, there is always something new to discover!
Apply now & get certified to teach english abroad!
We also have an in-class TEFL course in Tokyo, where you can get TEFL certified in Japan and take part in teacher training for four weeks.
Speak with an ITTT advisor today to put together your personal plan for teaching English abroad.
Send us an email or call us toll-free at 1-800-490-0531 to speak with an ITTT advisor today.
Related Articles:
---
---