My Personal Teaching Experience - The Different Roles of an ESL Teacher
Each of us has our own story to tell especially with the different experiences that we have with the different people, classes, and countries we have been to teach. In this blog post, I am discussing some of the topics related to my personal teaching experience, including teaching classes containing a wide variety of ages. It will also touch on teaching styles, roles of the teacher in the classroom and how I motivate students to make the learning more fun and engaging.
This post was written by our TEFL certification graduate Arlene T.
Teaching classes of a wide variety of ages is quite challenging and exciting at the same time. Challenging in a way that I have to be more creative in executing my lessons so that my students enjoy learning. I have to be more flexible when teaching young learners compared to adults.
Actually, I currently teach in this kind of set up here in Japan. At first, it was kind of hard for me because I used to teach junior and college students when I was in the Philippines and their age gap is not that big; but in my present job, I teach students from pre-school level to adults. It is really exciting because I am able to learn and use different teaching styles. It is also interesting because I am learning different ways of motivating students and my roles as a teacher change depending on what kinds of students I am dealing with.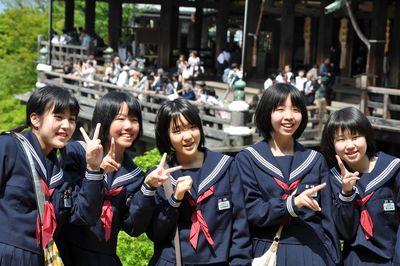 Teaching is learning twice.
For pre-school kids, I always take the role of being a controller and as a participant in such a way that I am in complete charge of the class, what the kids do, what they say and how they say it. As a teacher, I assume this role when I teach the kids new language and how to accurately reproduce it while giving them a lot of time to practice and enjoy what is being taught. However, I also nurture them and make them feel loved and well taken care of.
Also read: All You Need To Know When Teaching Multi-Level ESL Classes
With junior students and adult classes I usually take on the roles of a controller, prompter, resource, assessor, organizer, participant, and tutor. The right role depends on the level and the type of lessons. For junior high school students, the curriculum includes developing all the major skills in English, however in my adult classes, it solely depends on what kind of English they want to learn. In my case, I teach adult Business English classes and Snapshots which includes daily conversation series to help clients/ students socialize and interact in natural conversations with native speakers.
Also read: Top 10 Qualities Every Great Teacher Should Have
The other reason why I find teaching classes with of various age levels interesting is that I have a chance to review the basic of English and strengthen my foundation to better improve my English skills and teaching strategies with each different group. Teaching is learning twice. My students learn from me but vice versa, I also learn a lot from them.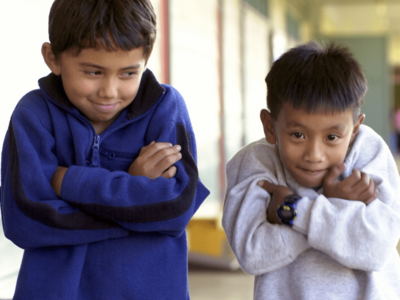 Are you ready to start teaching English abroad?
Apply now & get certified to teach english abroad!
Speak with an ITTT advisor today to put together your personal plan for teaching English abroad!
Send us an email or call us toll-free at 1-800-490-0531 to speak with an ITTT advisor today.
Related Articles:
Listen to this blog post
---
---