Motivation as a Tool to Get Students Interested
According to the Oxford Dictionary, motivation is 'the desire or willingness to do something.' On the one hand, most of the students who take a foreign language course should have the desire and enthusiasm to learn and develop their skills in that second language; for future career prospects, travel purposes, to study or live in a country whose local language is different from their mother tongue, etc. On the other hand, a few of them won't have any interest at all and they will attend the lessons with neither intention nor motivation.
This post was written by our TEFL certification graduate Ruben Garrido G. Please note that this blog post might not necessarily represent the beliefs or opinions of ITTT.
My Teaching Experience
After teaching Spanish as a second language for almost two years at university in the City of Jinan, Shandong Province (China), I have found that motivation is the key to success when learning a foreign language.
During my teaching experience, I have had both motivated and uninterested students in the classroom. These enthusiastic students were very curious in learning the Spanish language and its culture from the beginning of the course, which made it very gratifying for me to have the opportunity to let them know every single piece of knowledge of the Spanish language that I had. Nevertheless, I have also had a few Spanish learners who were very hard to keep attentive and motivated during my lessons.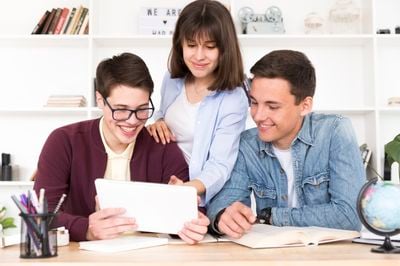 Also Read: Should I take a TEDL course online or in a classroom?
Reluctant Students
Firstly, I tried to figure out why some of my students did not want to pay attention during my lessons while at the same time I was putting all my effort into keeping the enthusiastic ones motivated and happy. In my case, I had the chance to talk to these uninterested students in private after lessons. Most of them told me that they chose the Spanish course because either their parents forced them to take it or they didn't get high enough marks to study what they wanted.
How Did I Motivate Students
When I began to work as a Spanish teacher, I always tried to give the best of myself because I was an English student as well not so long ago. For this reason, I could better know what makes a foreign language student interested in lessons. For this reason, I didn't want my lessons always to be teacher-centred like some of my English teachers used to do when I was in high school and university.
Therefore, I always tried to get my students motivated and interested in the Spanish language by learning their interests, making all my speaking lessons as student-centred as possible, creating my materials such as fun games and picture prompts to engage them in the language topic of the day. I was always smiling at them, being patient, lively and entertaining. I tried to be one of them but always letting them know, respectfully, that I was the teacher and they were the students in my classroom. I was also advising those brave students who were thinking of spending a whole year studying abroad in Spain.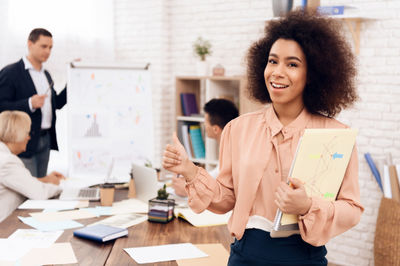 Also Read: Why Buenos Aires Is the Ideal Place to Teach English
Do you want to teach English abroad? Take a TEFL course!
Answering the question of the title of my summative task: motivated students will acquire and be able to produce, faster and easier, foreign language knowledge. That is why motivation in the classroom should be encouraged in every lesson by the teacher. Student motivation is also important not only for the good of the students but the teacher as well. When the students are motivated and interested to learn, the teacher can dedicate more time in teaching them, making use of an appropriate engage-study-activate lesson plan.
Apply now & get certified to teach english abroad!
Speak with an ITTT advisor today to put together your personal plan for teaching English abroad.
Send us an email or call us toll-free at 1-800-490-0531 to speak with an ITTT advisor today.
Related Articles:
---
---