Innovation in Curriculum Design
The curriculum has been used in the past as a collection of topics and syllabuses for children and young people to be learned during their school years. However, this definition does not do justice to the wider outcomes required by the real world or to the complexity of what many teachers are actually doing to promote the well-being of children and young people. It fails to define the overall objectives that the program is supposed to serve. Learning is often greatly influenced by when and how success is evaluated and how the effects of measurement are used. Therefore, evaluation needs to be seen as an important part of the process of learning. Consequently, the study has taken the following general view of the curriculum.
Table of Contents
In answering the above fundamental questions, it is necessary to implement the following steps:
Pedagogical principles for curriculum development:
Important things to consider when designing a curriculum
What are the five commonplaces:
Learners-their needs and places
Are you ready to teach English abroad?
Check out what our course grads say in our many video testimonials!
The program contains all the learning experiences and evaluation exercises designed to pursue approved educational objectives. (Donaldson, 2015, p. 106).
What is a 'curriculum'?
A curriculum is a structured and planned package of competencies (i.e., expertise, skills, and values-based attitudes) that learners should learn in both formal and non-formal settings through coordinated learning experiences. A successful curriculum plays an important role in shaping lifelong learning competencies, as well as social attitudes and skills such as empathy and appreciation, positive diversity management, peaceful conflict management, human rights promotion and respect, gender equality, justice, and inclusiveness. - UNESCO (2017)
Why do we need a curriculum?
The program develops thinking skills and knowledge acquisition; both thinking skills and subject knowledge are essential for the studies, everyday life, and students' lifelong learning.
The program contributes to students' professional development and their personal development, such as boosting trust, motivation, etc. (Unesco, 2017).
In addition, the program serves the educational function of continuing culture/society (enculturation), developing culture/society and transforming culture/society (acculturation). More precisely, the aim of education is to help students achieve their potential to influence society in their local context (Tyler, 2013).
The quality of education is strongly linked to well-designed curricula, particularly today where new educational curriculum requirements such as new information and communication technology (ICTs); intercultural understanding; sustainable growth; learning to work together (LTLT); life skills; life skills development. Teachers play a key role in the application of the curriculum to achieve the consistency of teaching and learning methods, learning resources, and evaluation strategies in these latest developments in education (Unesco, 2017)
A program that is a learning plan begins with a theory about the meaning of education, according to Tyler (2013). The principles are clearly defined within this philosophy; these values lead to priorities and objectives that lead to a design for implementation and evaluation.
Curriculum development
Four basic questions should be considered first in the creation of every curriculum and instruction plan:
What educational goals do the school strive to achieve?
What can be given with educational opportunities that are likely to achieve these ends?
How will these educational activities be organized effectively? How do we determine if these goals are being achieved?
In answering the above fundamental questions, it is necessary to implement the following steps:
State the aims and intended learning outcomes;
Develop a resource plan including information regarding materials, time, facilities, texts, readings, etc.
Follow a step-by-step procedure regarding responsibility assignment, e.g., who should do what, when, and where
Design an evaluation plan for monitoring success.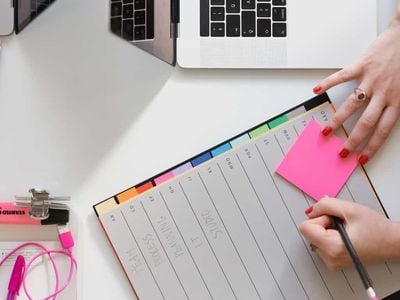 Pedagogical principles for curriculum development:
Good teaching and learning ensure a consistent emphasis on the overall purposes of the curriculum.
Successful teaching and learning challenge all learners by inspiring them to understand the value of concerted effort to achieve high but realistic standards for them.
Effective teaching and learning involve using a variety of techniques, like direct teaching.
Effective teaching and learning involve using a variety of strategies, including those that facilitate problem-solving, innovative, and critical thinking.
Good teaching and learning activities and choosing tools based on previous expertise and experience and involving interest.
Good teaching and learning provide true context.
Important things to consider when designing a curriculum
Who is it for? Context
Why is it being engineered? What is its objective?
How is teaching going to be organized?
How's learning going to take place? How/when is that going to be measured?
Who'll be teaching it?
Who is going to judge/assess it?
What to include/what to remove?
We will consider the five 'curriculum commonplaces' created by the curriculum scholar Joseph Schwab's to address the above basic questions for developing a curriculum.
What are the five commonplaces:
Subject matter: What needs to be learned
Learners, their age, history, who the learners are
Students, who are the teachers and what they think, understand or can do
Milieus: The sense of learning and teaching, e.g. the classroom, the school and the broader community
Curriculum-making: the four elements listed above are combined to create the curriculum ( 2018, Graves & Garton)
Subject matter
The subject matter is either implicitly or explicitly learned; by acquiring understanding and control of the subject due to the teacher's implicit or explicit methods, learners increase their subject matter awareness. These methods are applied to a greater or lesser degree by various countries (Graves & Garton, 2018).
Learners-their needs and places
The requirements of learners can differ based on the context in which they are learning and how their needs are defined by the approach. For example, some variables need to be taken into account in language teaching.
Accounts such as the study of a foreign language outside the classroom through the press, music, the internet, etc. It is evident that a student's needs to learn English as a foreign language vary from students' needs to study English as a subject language (Graves & Garton, 2018, p.22).
Teachers-their positions
The instructor's role is usually that of facilitator and guide through the involvement of learners in their own learning process in the acquisition of communicative competence by learners.
Depending on the context and approaches/strategies/methods used, teachers' functions vary, e.g., learner-centered classrooms involve patterns of teacher-centered interaction. The key to effective curriculum design is to promote teachers' professional development (Graves & Garton, 2018, p.12).
Milieus
For example, the context of learning and teaching, the classroom, the school, and the larger community are critical in curriculum design. For example. A distinction is made between contexts in which the target language is embedded (the target language in the present article is English) and contexts in which it is deleted while teaching English.
English is the language of all school subjects and the broader community in the target language. English is a subject language in the sense of the target language, where other subjects are taught in the mother or national language, which is also the main language in areas outside the school (Graves & Garton, 2018, p.7).
Curricula-making
To create the curriculum, which is 'the concrete manifestations, the material objects, which are the basic components of a curriculum,' the coordination and combination of the four mentioned elements - subject matter, learners, teachers, milieus/context - are combined (Schwab 1973: 505 as cited in Graves & Garton, 2018, p.8). These components fulfil the aims and principles of the curriculum for achieving the overall curriculum design.
Finally, no doubt developing a curriculum becomes a must and one of modern life's main needs. Several issues need to be taken into consideration while developing and innovating a curriculum, for example, the political views, culture, traditions, types of students, and the vision of the country leaders. Following a clear strategy and a transparent plan will lead to successful development.
Are you ready to teach English abroad?
Apply now & get certified to teach english abroad!
Speak with an ITTT advisor today to put together your personal plan for teaching English abroad.
Send us an email or call us toll-free at 1-800-490-0531 to speak with an ITTT advisor today.
Related Articles:
Check out what our course grads say in our many video testimonials!
​
References
Donaldson, G. (2015) Successful Futures Independent Review of Curriculum and Assessment Arrangements in Wales. Wales: Crown copyright
Tyler, R. (2013) Basic Principles of Curriculum and Instruction, Chicago: University of Chicago Press
Unesco (2017) Education Curriculum. Available at:http://www.unesco.org/new/en/education/themes/strengthening-education- systems/quality-framework/core-resources/curriculum/ (Accessed: 02 March 2018).
Ferry Boschman, Susan McKenney and Joke Voogt (2014) 'Understanding decision making in teachers' curriculum design approaches', Educational Technology Research and Development, 62 (4), pp. 393-416.
Graves, Kathleen. (2000). Designing Language Courses: A Guide for Teachers. Boston: Heinle & Heinle.
Graves, K. & Garton, S. (2018) An analysis of three curriculum approaches to teaching English in public sector schools [Online]. Available at: https://research.aston.ac.uk/portal/files/22480143/Three_curriculum_appro aches_to_teaching_English_in_public_sector_.pdf (Accessed: 09 March 2018)
---
---