How to Teach Vocabulary Effectively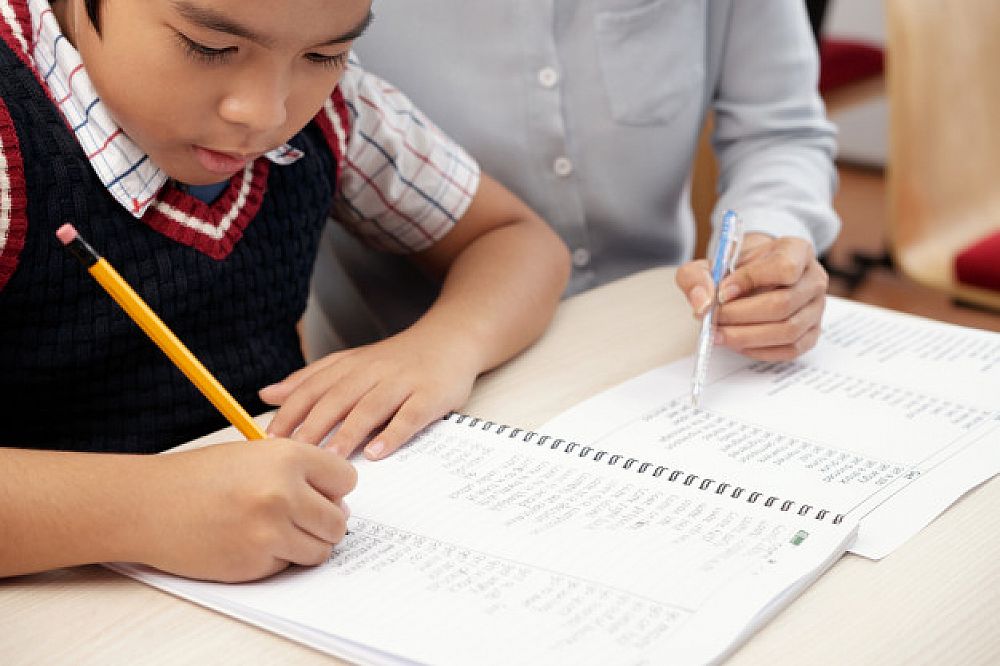 Teaching vocabulary is one of the important ways for teachers to help English students succeed. When students expand their vocabulary, they can improve other language skills. The more vocabulary students have, the more words they can use to express thinking in their minds. And there are so many ways to help students to build their vocabulary, especially the three following ways.
This post was written by our TEFL certification graduate Anh N. Please note that this blog post might not necessarily represent the beliefs or opinions of ITTT.
Visualization
The first way is using visual stimuli to present vocabulary. Visual learning plays a big role in academic careers for many people. One of the visual ways working effectively is using flashcards. But it is so boring if there are only new words and their meaning on the flashcards. Using various activities and games with flashcards will help students to remember vocabulary better and be more excited. When making flashcards, teachers should use appropriate materials to the students' ages. Pictures on the flashcards should be specific, high quality and no watermark.
Also Read: Can I choose where I teach English abroad?
Flashcards
Teachers can present the definition, usage, and example of new words when showing the flashcards. Then, teachers can apply some activities with flashcards to help students remembering the vocabulary faster and easier. Besides, teachers can ask students to present the flashcards they have just studied with definition, usage and making a sentence. This will help them create a lasting visual memory and boosting their comprehension.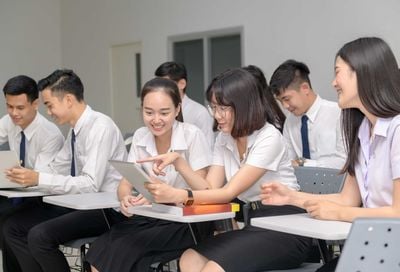 Context
The second way to teach vocabulary effectively is to attaching context. It is more meaningful when the vocabulary is connecting with the students in context. Students can feel more comfortable and easy to learn when vocabulary in a specific context. To achieve the best effect, teachers can do the following steps. First of all, teachers choose a subject and some materials relating to it such as video, story, etc. Then, teachers pick five to seven new words from the materials to teach the students. Presenting those words in context with definitions and transcriptions will help students remembering the words effectively. Teachers also can ask students to have a discussion and answer questions about those words. Showing the materials about three times and asking the students to make a similar material in groups from the words in context. They can develop their own stories based on the words which help them remembers the words easier. Finally, teachers can ask students presenting their stories in front of the class which also can build their confidence.
Also Read: How do I choose a TEFL course?
Student Talking Time
The third effective way is letting students' voices be heard. Teachers can make various activities that can boost their communication, confidence, and comprehension. Students want to build the vocabulary by themselves and they need the out-loud activities to do that. When teachers have students practice the new words out loud, it not only helps students boosting confidence but also helps them to improve their pronunciation. The way to apply this method is the following steps. First of all, teachers can elicit new words in a fun way and using gestures to present them. For example, if the topic is the weather, teachers can point the weather outside and say "it's sunny" or "it's cloudy" loudly. Besides, teachers can show a video song about the weather and use body language to describe the weather. Teachers can ask students to go to the board and using the gesture to describe the weather they like and others will guest it. The class will be not only more exciting and interesting but also help students to build their confidence.
Do you want to teach English abroad? Take a TEFL course!
In conclusion, all three above teaching methods not only build students' vocabulary but also boost their confidence and other language skills. The activities and games will help them to learn vocabulary effectively and interestingly. Be good in vocabulary can set the tone for students' future growth.
Apply now & get certified to teach english abroad!
Speak with an ITTT advisor today to put together your personal plan for teaching English abroad.
Send us an email or call us toll-free at 1-800-490-0531 to speak with an ITTT advisor today.
Related Articles: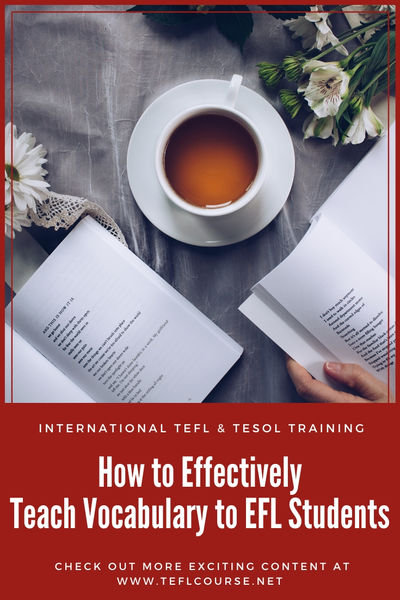 ---
---