How to Make Lessons Fun For Children Learning English Online
The following essay is based on my personal experience of teaching one-to-one English lessons to young children (ages ranging from 5-14), through online platforms and companies. Engaging students through a virtual classroom presents challenges for teachers for several reasons. The first being that throughout the time of the lesson the child sees only the teacher and the given background. In other words, there are no sources of distraction or points of interest besides the teacher herself/himself and, as is known, it is especially important for young learners that the environment and the delivery of the lessons be as interesting and fun as possible. For online lessons, this becomes of paramount importance as the teacher is the only person the student will see for the entire length of the class.
This post was written by our TEFL certification graduate Ornella H. Please note that this blog post might not necessarily represent the beliefs or opinions of ITTT.
Lesson Lengths
This brings us to the matter of class duration of online classes. Taking into account children's short attention span and the delivery format, typical lessons for young learners last only thirty minutes as opposed to an hour for adult learners. More than thirty minutes becomes too long and tiring for children.
Total physical response (TPR)
TPR is a highly recommended method for engaging young learners. This refers to the use of gestures and using bodily expressions and exaggerated expressions to mimic and convey meaning in addition to verbal language. It is an approach to teaching language based on the idea that if you have to do something physical in response to language, then learning is more meaningful, and you learn faster. This technique is fundamental for online lessons and even more so for young learners and lessons with students whose native language is not based on the Roman alphabet as these extra cues can dramatically enhance the children's understanding.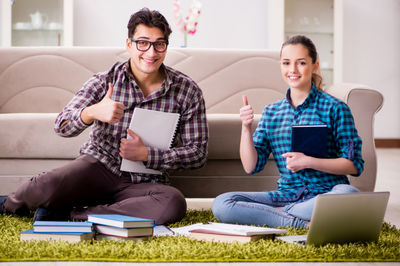 Also Read: How will I find a place to live when I teach English abroad?
Teacher's Personal Qualities
The teacher's demeanor and energy is another crucial aspect that needs to be taken into consideration. To help young students feel comfortable teachers should smile and be as friendly and warm as possible. The more energy and enthusiasm the teacher can bring to the virtual classroom the better the response of the student will be. In sum, teachers should try to create a non-threatening and positive environment. In this sense, having a kid-friendly background that is well-lit, colorful and bright, but not too distracting, is helpful. Props and typical classroom material (maps, diagrams, numbers, the alphabet, and so on) can be used to provide the backdrop to the virtual classroom.
Lesson Flow
Online classes typically begin with a short introduction with greetings wherein the teacher presents herself/himself and asks the student her/his name. This should be followed by a brief warm-up that can include short games, the use of props, singing or chanting funny or catchy songs and so on to break the ice and make the child comfortable for the next part of the class.
When passing on to class material, it is important to continue using TPR and props to make the lesson more engaging. The content of the material should be age and level appropriate and visually stimulating and interesting. Using recurring characters or props (for example a teddy bear) can be useful. As an example in a class based on learning the alphabet and phonics (a, b, c, apple, banana, carrot) the teacher could pretend teaching to Teddy first changing her/his voice for Teddy and then getting the learner to copy Teddy.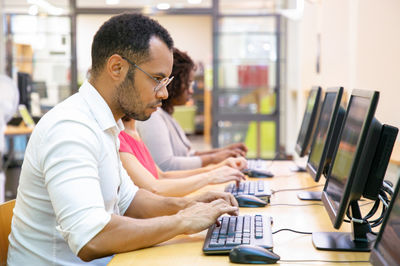 Also Read: What types of school hire English teachers abroad?
Additional Strategies
Other techniques that aid in teaching ESL to young learners are matching games, tracing letters or words and memory games. Songs and chants are other aids a teacher can use that help students learn while they're having fun.
Overview of Online Platforms
Companies that provide ESL courses to children usually have their platforms and sometimes their proprietary lesson plans and materials, while others may use courses from major ESL publishers. Company platforms have teaching aids incorporated into the programs and are well-organized. They can have, for example, colored pencils/crayons to highlight or point to specific words or images, text boxes, audio clips built into lessons and so on. There are also specific software applications (for example ManyCam), that can be used to add funny faces and effects (snow falling, Halloween borders, whiskers and so on) that can aid in breaking the monotony of the class. Teaching for online companies often means that teachers will follow ready-made lesson plans and their main task will be to supplement the available material with their activities and props.
Do you want to teach English abroad? Take a TEFL course!
It is also important for teachers to use a reward system for their students. Usually, online platforms have their own, for example, five stars that teachers can dispense throughout the lesson. However, teachers can come up with their own as well and this aids in praising the student and keeping her/him go.
Ultimately, teaching English to children online is a dynamic and creative way of mixing technology, learning methodologies and teachers' skills and human touch for a fun and effective learning experience.
Apply now & get certified to teach english abroad!
Speak with an ITTT advisor today to put together your personal plan for teaching English abroad.
Send us an email or call us toll-free at 1-800-490-0531 to speak with an ITTT advisor today.
Related Articles: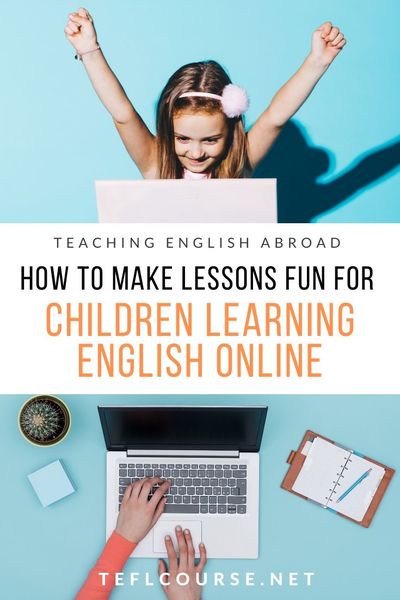 ---
---