Organizing Activities for Students with Short Attention Spans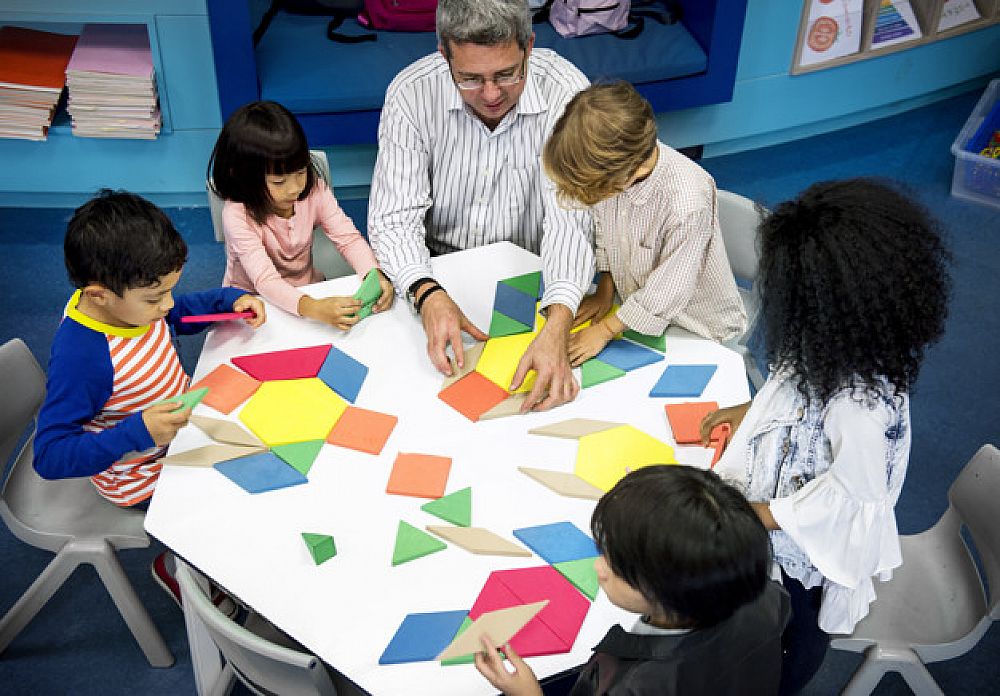 Many students struggle with paying attention during class. It could be the material lacks interest, is too challenging, or it could be the students themselves are tired or overworked. By incorporating a peaceful environment, adding creativity and variety, incorporating movement and managing time, you can help students with short attention spans to be successful in the classroom.
This post was written by our TEFL certification graduate Corby K. Please note that this blog post might not necessarily represent the beliefs or opinions of ITTT.
Classroom Environment
The environment plays an important part in how we learn. Is the classroom a clean and welcoming place that the student wants to be? Look around and reduce clutter. Keeping the classroom simple can create comfort and help the mind relax. What about the temperature? Can you provide a fan or open a window if it is too hot? Can you turn up the heat or provide a portable heater if it is too cold? Listen to distracting noises. Does the classroom door need to be closed? When the students arrive, have a smile on your face and ask how their day is going. Have a few interesting things sitting out to peak curiosity. Make it a place they want to be.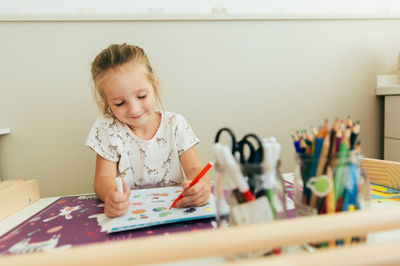 Also Read: 5 Important Reasons to Start Planning Lessons Today!
Surprise!
Remove boredom by incorporating the unexpected. With a little effort, you can bring creativity and variety into the classroom. One activity with many benefits involves a simple foam ball. Toss the ball around asking the students to tell about one of their interests. This activity quickly increases the comfort level of the room, allows students to learn about one another, is fun, but most importantly gives you a list of the student's interests that you can incorporate into lesson plans to keep their attention. Another way to remove boredom is to post the activities for the lesson and allow the students to choose the order in which to do them. When tasks are large, break them up into smaller more manageable pieces. They can do one piece at a time or be partnered up to work together. Try not to ramble when giving instruction. Keep it right to the point and demonstrate it whenever possible. Think visual, hands-on and interactive.
Movement
Most likely the students have been sitting for much of their day. The idea of sitting through one more class might hinder their attention from the start. This is the time to add movement, try doing this in the beginning, middle and end of class. Games are a great way to do this. Start class by reviewing something from the previous day's lesson. If you were working on sentence structure, for example, give each student a piece of paper with a word on it and have them get into groups to form sentences. Next, they write them on the board to see which group came up with the most. At the halfway point, complete a scavenger hunt. Give each student a list of items from yesterday's vocabulary lesson, a few post-its, and have them find and label the objects. Afterward, go over the findings with the class. End class with a game that reviews something from today's lesson. If nouns were taught today you could play hangman using only nouns or if verbs were taught, use charades to guess the actions.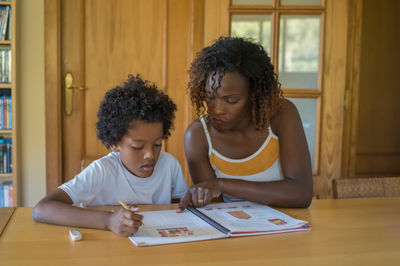 Also Read: Is it safe for single women to teach English abroad?
Flexibility
Be flexible and creative with time. It is more exciting to go to a class when you know it will not be the same every time. The students will begin to look forward to what you have come up with for the day. Be prepared to move activities around if you need to, allow more time on a task if necessary, shorten a task if needed, and check if the pace is to fast or slow. You could even use timed activities to add interest. Look at your students' attitudes for clues. Are they interested and engaged, frustrated or bored? Being flexible to keep your students engaged and progressing is better than checking everything off of your list for the day.
Do you want to teach English abroad? Take a TEFL course!
As you can see, there are many ways that you can adjust your class time to help students with short attention spans to be successful in the classroom. These ideas will bring interest to everyone in the class, including yourself.
Apply now & get certified to teach english abroad!
Speak with an ITTT advisor today to put together your personal plan for teaching English abroad.
Send us an email or call us toll-free at 1-800-490-0531 to speak with an ITTT advisor today.
Related Articles: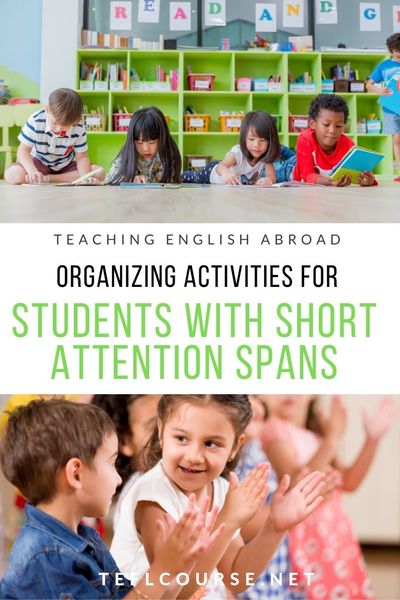 ---
---